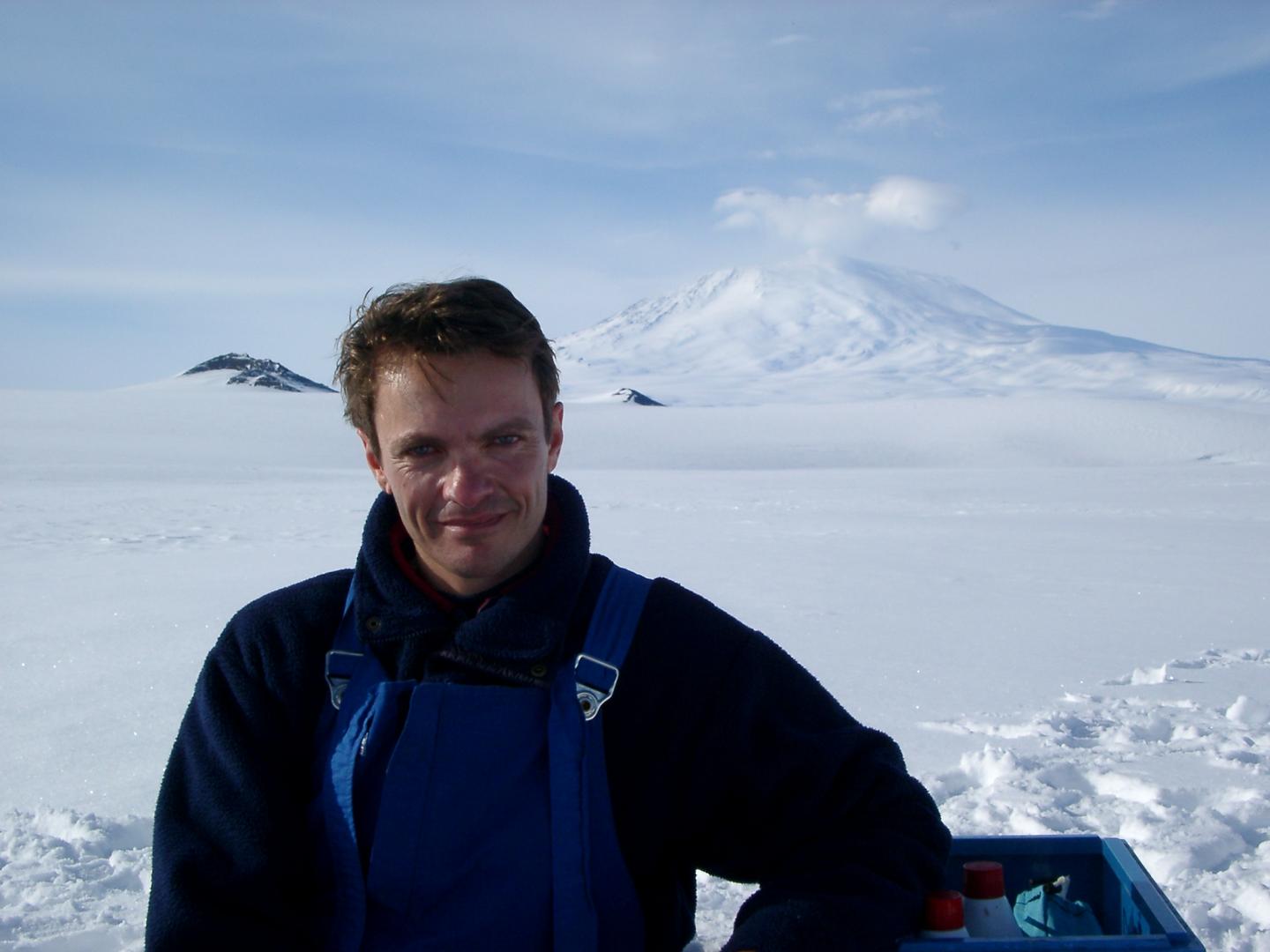 AMHERST, Mass. - University of Massachusetts Amherst geoscientist Robert DeConto, one of the world's leading experts on climate modeling, has won the 2016 Tinker-Muse Prize for Science and Policy in Antarctica. The recognition comes for his outstanding work on past and future Antarctic climate and for research integrating geological data with modeling to reveal likely consequences for future sea level rise from ice sheet melt.
The Tinker-Muse Prize includes a $100,000 unrestricted award to "an individual in the fields of Antarctic science and/or policy who has demonstrated potential for sustained and significant contributions that will enhance the understanding and/or preservation of Antarctica." The foundation's goal is "to provide recognition for important work being done and to call attention to the significance of understanding Antarctica in a time of change." It is inspired by Martha T. Muse's passion for Antarctica and is a legacy of the International Polar Year 2007-2008.
The award will be officially presented to DeConto at the Scientific Committee on Antarctic Research (SCAR) 2016 Open Science Conference in Kuala Lumpur on August 23. He will deliver a plenary acceptance lecture and will be honored at an award dinner, according to Eoghan Griffin, executive officer of SCAR, which administers the award for the Tinker Foundation. SCAR is the international governing body on Antarctic science of the International Council for Science.
DeConto says, "I am thrilled to receive this award. It indeed is an honor to be acknowledged by such an esteemed group of colleagues, and I'll do my very best to represent the award and what it stands for."
Julie Brigham-Grette, head of the geosciences department at UMass Amherst and chair of the U.S. National Academy Polar Research Board, says, "DeConto has forged an international reputation based on his collaborations and scientific contributions to understanding the processes and dynamic nature of past climate change and the impact of global climate change on the future."
She points out that his 2003 Nature paper with David Pollard of Penn State University is considered a classic and has been cited nearly 750 times, providing a key to quantitatively defining the central role of greenhouse gases in Antarctica's long-term evolution. It also established the basic methodology for a new generation of coupled climate-ice sheet modeling over both poles.
DeConto and Pollard have developed one of the world's best Antarctic ice sheet computer models, plus strategies for coupling climate and ice sheet models for paleo climate and future climate research. These model tools and techniques are now being used by research groups all over the world, she adds.
Brigham-Grette calls DeConto a "big picture thinker" who is keenly interested in combining models with deep time geological data in new and creative ways and his service to the national and international climate and paleo climate science communities has been "astronomical."
She adds, "Perhaps the best and most societally relevant research of Rob's career is his current research involving the use of ancient sea level records, ice sheet reconstructions and ice core constraints, to inform models that can in turn be used for future prediction." With Pollard again, in early 2016 he published an influential article in the journal Nature on the future fate of the Antarctic Ice Sheet. One implication of DeConto's most recent work is that it doubles previous sea level rise estimates for the year 2100.
In 2014, DeConto joined the ranks of the most highly regarded scholars in Antarctic climate studies when he was invited to present the S.T. Lee Lecture in Antarctic Studies in New Zealand. He earned his Ph.D. from the University of Colorado in 1996 and conducted postdoctoral research at the Cooperative Institute for Research in Environmental Science and the National Center for Atmospheric Research in Boulder before joining the faculty at the University of Massachusetts Amherst in 1999.
###
---