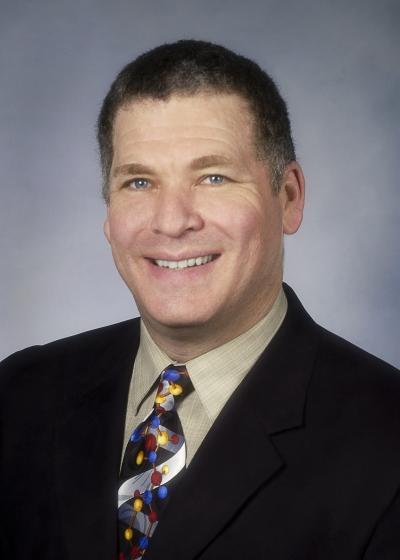 BETHESDA, Md., Sept. 20, 2010 – The American Society for Biochemistry and Molecular Biology has named Jeremy M. Berg, director of the National Institute of General Medical Sciences, the winner of the nonprofit's 2011 ASBMB Howard K. Schachman Public Service Award. Berg will receive the award this evening at an ASBMB Public Affairs Advisory Committee meeting in Arlington, Va.
"Dr. Berg has been a true champion of investigator-initiated research, which has become all the more important in these financially challenging times," said Suzanne Pfeffer, president of ASBMB and faculty member at Stanford University School of Medicine. "Under his leadership, NIGMS has been wonderfully supportive of the kind of fundamental research that is at the heart of ASBMB."
As head of the NIGMS, a component of the National Institutes of Health, Berg oversees programs for funding biomedical and behavioral research. The $2 billion NIGMS budget supports more than 4,500 grants for research in the areas of cell biology, biophysics, genetics, developmental biology, pharmacology, physiology, biological chemistry, bioinformatics and computational biology. NIGMS also provides leadership in training the next generation of scientists and increasing the diversity of the scientific work force to assure the vitality and continued productivity of the research enterprise.
"Although no one said it would be an easy job being the director of an NIH institute, Dr. Jeremy Berg seems to have taken it on with style," said William Merrick, chairman of the ASBMB public affairs committee and faculty member at Case Western Reserve University School of Medicine. "A most unusual feature that he has instituted is obtaining feedback from his constituents. He has invited the research community to be a part of the dialogue about how to make the most of NIH dollars."
Berg, who earned bachelor's and master's degrees from Stanford University and a doctoral degree from Harvard University, has served as the director of the Institute for Basic Biomedical Sciences, a professor and the director of the department of biophysics and biophysical chemistry at the Johns Hopkins University School of Medicine in Baltimore.
Merrick continued: "As his bottom line, it is how to keep alive and engaged the largest number of independent researchers ... His common-sense approach to difficult and challenging problems serves as the model for NIH directors."
The Schachman Public Service Award, which is issued by the society annually, recognizes an individual who demonstrates dedication to public service in support of biomedical science, as exemplified by the award's namesake, Howard K. Schachman, who led the society's Public Affairs Advisory Committee for more than a decade. Past winners include U.S. Sens. Arlen Specter and Tom Harkin, revered NIH researcher Ruth L. Kirschstein, the nonprofit Research!America and former U.S. House Minority Leader Robert H. "Bob" Michel.
###
About the American Society for Biochemistry and Molecular Biology
The ASBMB is a nonprofit scientific and educational organization with more than 12,000 members worldwide. Most members teach and conduct research at colleges and universities. Others conduct research in various government laboratories, at nonprofit research institutions and in industry. The Society's student members attend undergraduate or graduate institutions. For more information about ASBMB, visit www.asbmb.org.
---