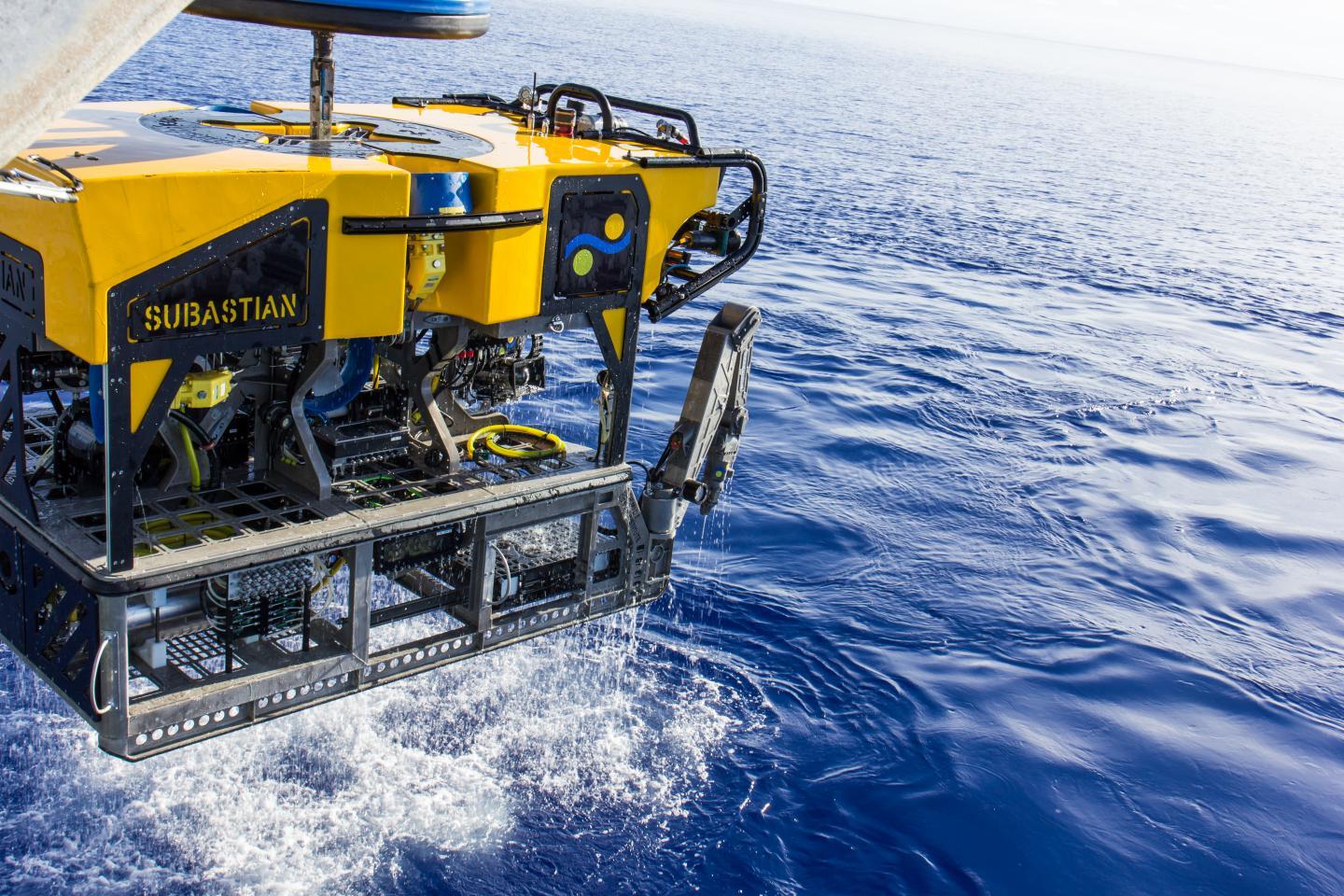 Ocean explorers need to think "beyond the ships" and plan ahead to an age of SuBastian and the Roboats -- a new world of marine technology characterized by autonomy, sensors, precision, miniaturization, machine learning and artificial intelligence, telepresence, better forms of energy storage, and sharing to boost asset utilization.
That's among the major recommendations emerging from the US 2016 National Ocean Exploration Forum, "Beyond the Ships: 2020-2025," delivered in a final report released today.
Hosted Oct. 20-21 by the Program for the Human Environment at The Rockefeller University, New York City, in partnership with Monmouth University' Urban Coast Institute, the Forum was the latest in a series mandated by Congress in 2009 to promote ocean exploration and its attendant cooperative expedition planning, technology development and transfer, data management, and public understanding.
About 100 influential academic, government, and private sector experts discussed adaptation and integration of technologies to employ in ocean exploration campaigns in the 2020-2025 timeframe.
The Forum was supported by the Monmouth-Rockefeller Marine Science and Policy Initiative, NOAA, Schmidt Ocean Institute, and James A. Austin, Jr.
The top recommendations:
Understand better the U.S. "demand" for exploration.
Think and plan "Beyond the Ships," to the world of SuBastian and the Roboats, and therefore continually develop autonomy, lower cost sensors and vehicles, miniaturization, machine learning and artificial intelligence, telepresence, better forms of energy storage, and sharing to boost asset utilization.
Allow many more oceanographic vessels to become vessels of ocean exploration by two technology-related actions that can be taken almost immediately:

a) outfit vessels with telepresence communications capabilities; and
b) modularize deep ROV and other exploration sensor systems in air/ship moveable containers.

Support development of environmentally responsible disposable exploration sensors and devices, including vehicles.
Promote new, nondestructive means of collecting biological samples, especially techniques that do not harm or destroy a marine species when the sample is brought to the surface, and techniques that nondestructively collect a sample of biomaterial from the organism in situ, or the water around it.
Use campaigns as systematic "proving grounds" for emerging ocean exploration technologies.
Embrace the "campaign" concept so that a larger fraction of U.S. national ocean exploration is conducted as campaigns. Supported by several sponsors (public and private) using a multitude of techniques, "campaigns" comprehensively explore an ocean area and may span several years.
Develop better measures and indicators for whether an ocean area is explored and characterized.
Speed "the baseline" exploration activity to map the U.S. EEZ comprehensively with multibeam bathymetry at appropriate resolution.
Embrace an international goal to map the entire ocean, the General Bathymetric Chart of the Oceans.
###
The 34-page final report is available in full at https://phe.rockefeller.edu/noef/NOEF_Report_0217.pdf as well as a wealth of materials from the Forum at the updated site: https://phe.rockefeller.edu/noef/
A 19 October 2016 Press Release announced the Forum: https://www.eurekalert.org/pub_releases/2016-10/tca-ev101216.php
---