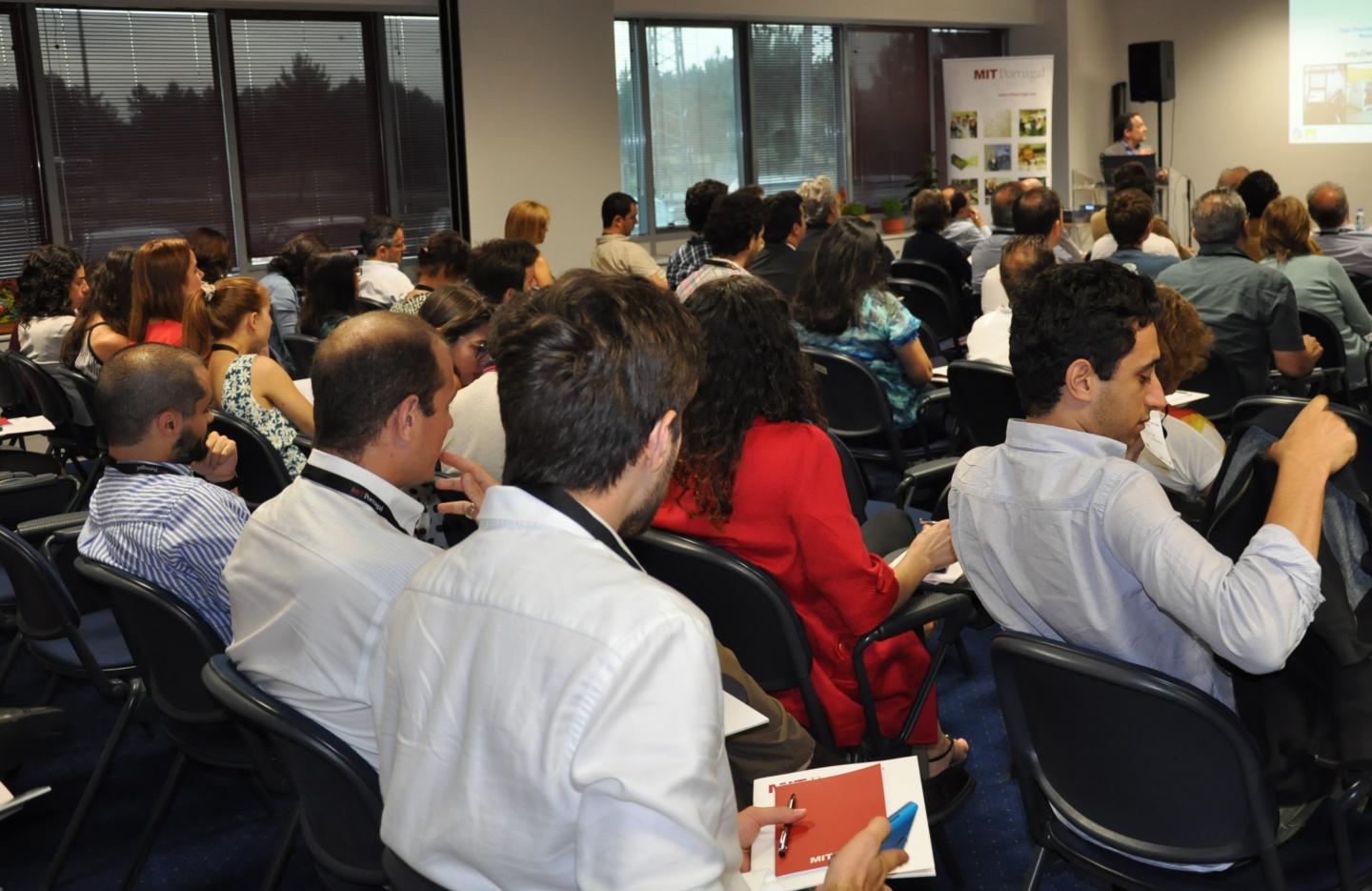 In countries such as Portugal, bio-innovation and entrepreneurship in sectors that rely on existing natural resources -- the Sea, the Forest, certain crops -- or on long-standing industrial traditions (textiles and chemicals) are particularly relevant. This International Industry Roundtable (IIR) brought together key players from the Portuguese and European research and innovation ecosystem for a multidisciplinary discussion on the promise and the challenges faced by entrepreneurs, scientists and innovators in these fields.
The Session allowed participants to discuss common objectives, share new technologies and ideas, and promote networking and potential collaborations between participants. The initiative counted on the participation of speakers from companies based in Portugal such as Oceano Fresco, RAIZ, CUF, Syngenta, P-BIO, Católica University, Minho and Aveiro University, BLC 3, Gabinete de Promoção do Programa Quadro de I&DT (GPPQ), A4F, MareLife, Devan Chemicals e SilicoLife.
###
The International Industry Roundtables (IIR) are an ongoing initiative of the MIT Portugal Program in collaboration with multiple academic and business entities and this is the second edition dedicated to Cities, Energy and Transportation. The IIR aim is to use the neutral grounds of academia to bring together entrepreneurs, company executives, policy makers, scientists, engineers and graduate students around topics where cutting-edge technology is put at the service of sustainable economic and social development. The focus is to bridge views and find common objectives between industry and academia, as well as within industry and within academia.
Roundtable Program
---