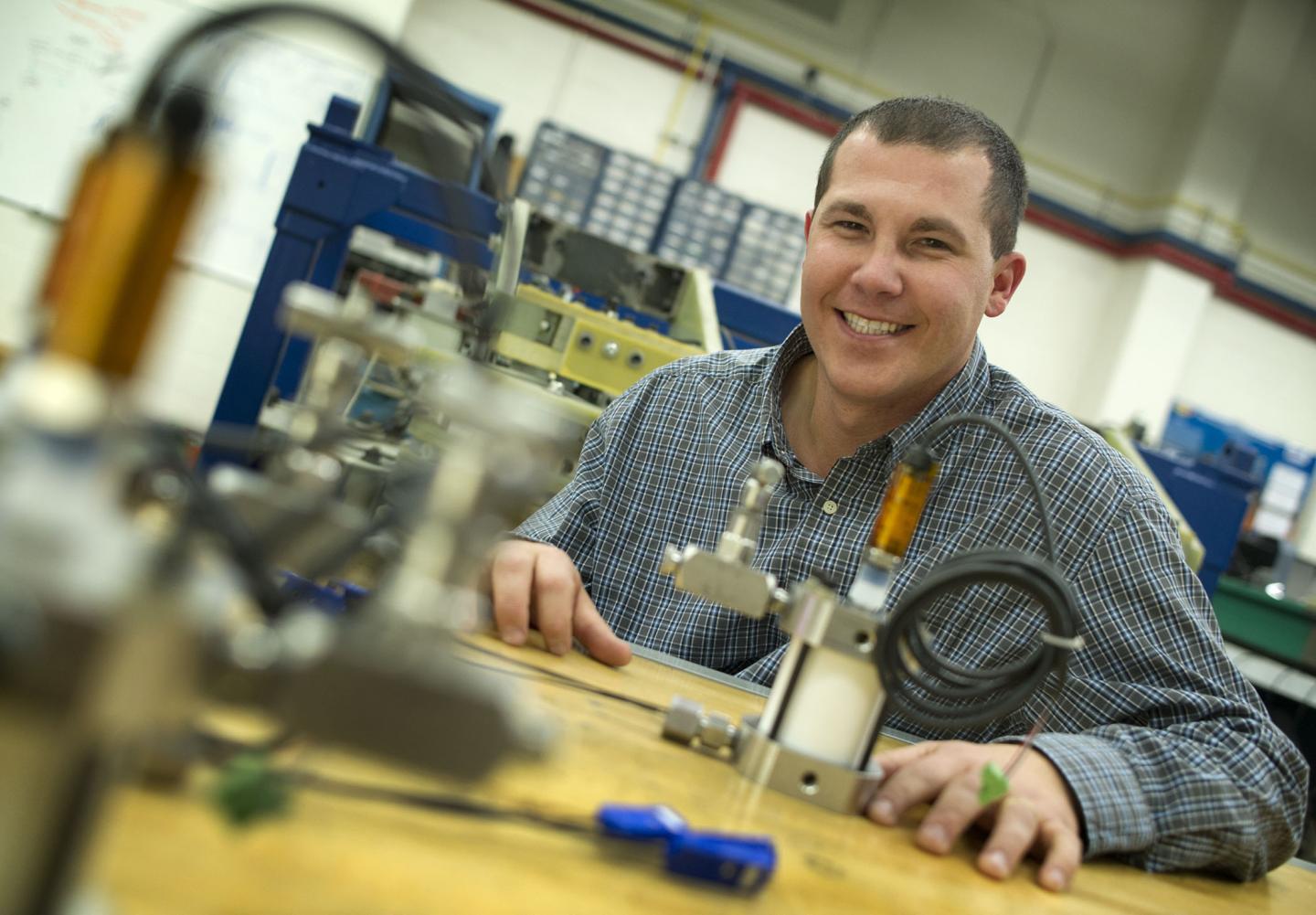 There is a continuing effort by the U.S. Navy to integrate energy storage throughout their fleet of vessels.
Many batteries may be used to supply high power to intermittently operated loads and it is important to have a way to test how those batteries will perform under operational conditions before the ship is at sea.
David Wetz, an associate professor of electrical engineering at The University of Texas at Arlington, will utilize a Defense University Research Instrumentation Program or DURIP award for $689,335 to design, build, and install a roughly 150 kilowatt distributed generation source testbed that will integrate high-voltage AC power sources and DC energy storage.
The intent is to study the configuration and integration challenges the Navy will face as it attempts to operate high-power, intermittent loads on its future ships.
"This testbed is very much like a microgrid, but it will integrate batteries at the 1 kilovolt level and we will emulate future shipboard directed energy loads that operate intermittently at very high power," Wetz said. "Driving these types of loads has significant effects on power quality and we aim to study how we can use energy storage to buffer the AC generation sources to maintain power quality.
"Our testbed will be very similar to ones that the Navy is installing themselves in their own laboratories so our testbed will help them perform subscale testing and validate the results they see when they get up and operational."
Jonathan Bredow, chair of the Department of Electrical Engineering, said Wetz's research exemplifies the University's status as a global leader in energy storage and delivery for high-demand applications and its contributions to global environmental impact under the Strategic Plan 2020: Bold Solutions | Global Impact.
"David continues to expand on the knowledge gained through his previous work with the Office of Naval Research to provide a basis by which the Navy can ensure that its ships can operate safely, effectively and efficiently. In doing so, he also makes strides in high-power energy storage that could benefit industry and consumers," Bredow said.
Wetz joined UTA in 2010 and runs the UTA Pulsed Power and Energy Lab, which addresses issues such as safety, thermal and lifetime challenges in batteries that are operated at higher than normal power rates to provide higher output, yet are in increasingly smaller packages.
He won an Office of Naval Research Young Investigator Award in 2011 and has since been awarded nearly $7 million in research funding, which began with his $508,000 ONR Young Investigator Award in 2011 to explore battery performance and aging at the fundamental cell level.
###
---