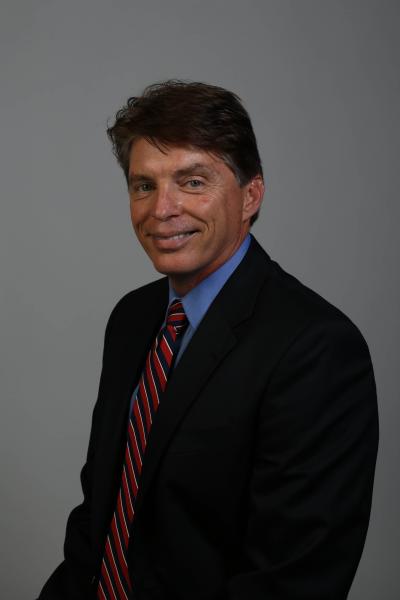 WACO, Texas (March 31, 2014) – Early strengthening activities can lead to a decrease in cardiometabolic health risks in children and adolescents, according to results of a new study by a Baylor University professor and a team of researchers.
Until recently, treatment for adolescent obesity and associated health problems has focused mostly on diet modifications and aerobic exercise such as walking or swimming.
But a recent research study appearing this month in Pediatrics by Paul M. Gordon, Ph.D., professor and chair of health, human performance and recreation department in Baylor's School of Education concludes that adding strength-building exercises will help adolescents reduce the risks of cardiometabolic diseases such as heart disease, diabetes and other health problems. The study can be found at http://pediatrics.aappublications.org/content/early/2014/03/25/peds.2013-3169.full.pdf+html?sid=593dcdec-772e-47a8-b46d-1445d5b44109.
With these findings, the research team demonstrated for the first time that strength capacity is robustly associated with lower cardiometabolic risk in adolescents, even after controlling for the influence of BMI, physical activity participation, and cardiorespiratory fitness.
The findings contradict a popular belief that only high BMI, low cardiorespiratory fitness, and excessive sedentary behaviors are the primary drivers of cardiometabolic abnormalities, Gordon said.
"Our study bolsters support for early strength acquisition and strategies to maintain healthy BMIs (body-mass index measurements) and body compositions among children and adolescents," Gordon said. "Unfortunately, to date, most clinical reports have focused on the safety or efficacy of strength training in pediatrics, rather than its potential viability for health outcomes."
Gordon and his team of researchers collected data from over 1,400 boys and girls, ages 10-12. Results of the study showed that boys and girls with greater strength-to-body mass ratios had lower BMIs, lower percent body fat, smaller waist circumferences, higher levels of cardiorespiratory fitness, and significantly lower clinical markers of risk.
To reach those conclusions, researchers used measurements of the child's cardiometabolic risk components – percentage of body fat, fasting glucose levels, blood pressure, plasma triglycerides levels and HDL cholesterol.
The research team examined numerous potential predictors of positive and negative health, such as fitness, physiologic parameters and behavioral factors. "We were specifically interested in how BMI, physical activity, cardiorespiratory fitness and muscular strength were related to the cardiometabolic risk," Gordon said.
Combined with other recent research, Gordon said the results of this study provide "strong support" for the use of strengthening exercises to supplement traditional weight loss interventions among pediatric populations.
###
Other contributing authors to the study include: Mark Peterson of University of Michigan; William Saltarelli of Central Michigan University; and Paul Visich of University of New England.
ABOUT BAYLOR UNIVERSITY
Baylor University is a private Christian University and a nationally ranked research institution, characterized as having "high research activity" by the Carnegie Foundation for the Advancement of Teaching. The University provides a vibrant campus community for approximately 15,000 students by blending interdisciplinary research with an international reputation for educational excellence and a faculty commitment to teaching and scholarship. Chartered in 1845 by the Republic of Texas through the efforts of Baptist pioneers, Baylor is the oldest continually operating University in Texas. Located in Waco, Baylor welcomes students from all 50 states and more than 80 countries to study a broad range of degrees among its 11 nationally recognized academic divisions. Baylor sponsors 19 varsity athletic teams and is a founding member of the Big 12 Conference.
ABOUT THE BAYLOR SCHOOL OF EDUCATION
Founded in 1919, the Baylor School of Education (SOE) prepares leaders through four departments in two broad program areas, Professional/Teacher Education and Health Education. Leadership preparation begins in undergraduate programs, continues through master's level work, and culminates in both Ed.D. and Ph.D. programs. The SOE impacts the world as students participate in faculty-guided fieldwork, service learning, and community-focused research in local and global contexts. The school shapes the future by mentoring the whole person, developing an understanding of theory and practice, and encouraging responsiveness to one's calling.
---