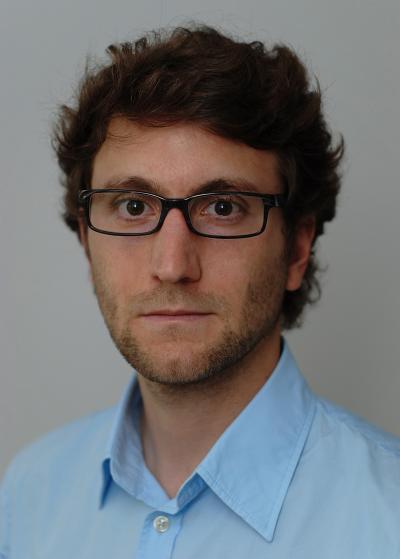 PHILADELPHIA – Researchers from Turku, Finland, have identified a blood-flow glucose consumption mismatch that predicted pancreatic tumor aggressiveness, according to results of a study published in Clinical Cancer Research, a journal of the American Association for Cancer Research.
Based on these findings, they suggested that the relationship between several physiological tumor parameters might provide more important information about a tumor than just looking at any of these parameters alone.
Gaber Komar, M.D., research fellow at the Turku PET Center, and colleagues investigated the importance of two physiological parameters in the tumor microenvironment among patients with pancreatic tumors to evaluate tumor aggressiveness. The parameters measured were blood flow in the tumor tissue and glucose consumption, which could be seen as a measurement of general metabolic activity of a tissue.
"Imaging of several of these tumor parameters might be important for the planning and success of oncologic therapies," Komar said. "We believe that a better understanding of these mechanisms may help overcome the general treatment resistance of pancreatic cancer."
The researchers used positron emission tomography (PET), a nuclear medicine imaging technique that provides a three-dimensional image of a bodily process, to measure blood flow and glucose consumption in 26 patients with pancreatic cancer. A PET scan is most often used to detect cancer and is also used to evaluate cancer response. It is emerging as a tool for pre-therapy evaluation of tumors and allows researchers to study and quantify tumor characteristics while the tumor is still in the body.
Results showed that patients with benign (n=8) and malignant (n=11) tumors had decreased blood flow of the lesion by 48 percent and 60 percent compared to patients with normal pancreatic tissue (n=7). These findings may help explain the lack of success some patients experience with radiotherapy and chemotherapy, the researchers suggested.
Komar said he was somewhat surprised by the results of the study since they did not expect to see such a clear correlation in such a small sample size.
"The important new step in the future might be the integration of these findings in management of a single tumor and combination of this information with the appropriate therapeutic approach including early monitoring of tumor responsiveness," Komar said.
David Mankoff, M.D., Ph.D., professor of radiology, medicine and bioengineering at the University of Washington and an academic physician at the Seattle Cancer Care Alliance, said this is the latest finding in a series of studies that have shown that a blood-flow metabolism mismatch in tumor is a sign of a resistant tumor and a predictor of bad outcome.
"This study confirms that blood flow metabolism mismatch exists in pancreatic tumors, similar to other cancers such as breast and lung cancers, and predicts poor patient outcome," said Mankoff. "A blood-flow metabolism mismatch by PET appears to be associated with cancer aggressiveness and treatment resistance. We've only recently recognized this pattern as a result of advantages in functional imaging methods."
Mankoff, who is also an editorial board member for the AACR's journal Clinical Cancer Research, said he believes this study has a few implications. As researchers begin to use new methods, such as PET imaging to explore in vivo biology, they may uncover factors that point towards behavior that is more aggressive and suggests new avenues for treatment, therefore leading to better patient outcome. For example, Mankoff said that the findings identified by Komar and colleagues may lead researchers to study the role that tumor tissue oxygenation and hypoxia play in mediating tumor clinical behavior and responsiveness to systemic therapy.
###
Additional Resources:
Read about Jack Benny's battle with pancreatic cancer through an article from CR Magazine, the AACR's publication for patients, survivors and scientists: http://www.crmagazine.org/archive/winter2009/Pages/TheManWhoKeptAmericaLaughing.aspx?Page=1
Subscribe to the Clinical Cancer Research RSS feed: http://clincancerres.aacrjournals.org/rss/recent.xml
Subscribe to the AACR News feed: http://feeds.feedburner.com/aacr
The mission of the American Association for Cancer Research is to prevent and cure cancer. Founded in 1907, AACR is the world's oldest and largest professional organization dedicated to advancing cancer research. The membership includes more than 28,000 basic, translational and clinical researchers; health care professionals; and cancer survivors and advocates in the United States and nearly 90 other countries. The AACR marshals the full spectrum of expertise from the cancer community to accelerate progress in the prevention, diagnosis and treatment of cancer through high-quality scientific and educational programs. It funds innovative, meritorious research grants. The AACR Annual Meeting attracts more than 17,000 participants who share the latest discoveries and developments in the field. Special conferences throughout the year present novel data across a wide variety of topics in cancer research, treatment and patient care. The AACR publishes six major peer-reviewed journals: Cancer Research; Clinical Cancer Research; Molecular Cancer Therapeutics; Molecular Cancer Research; Cancer Epidemiology, Biomarkers & Prevention; and Cancer Prevention Research. The AACR also publishes CR, a magazine for cancer survivors and their families, patient advocates, physicians and scientists. CR provides a forum for sharing essential, evidence-based information and perspectives on progress in cancer research, survivorship and advocacy.
---
Journal
Clinical Cancer Research