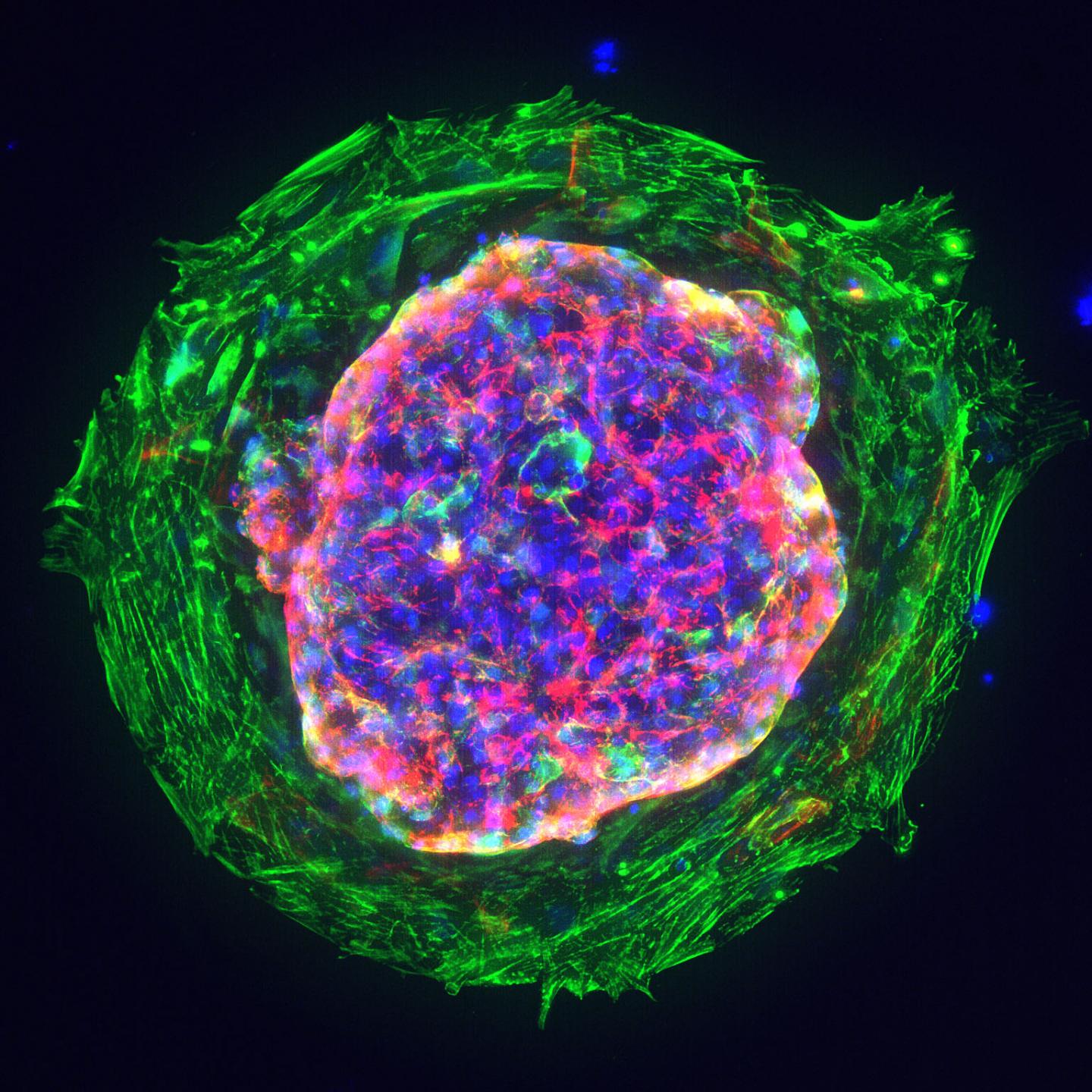 Scientists have long known that some people have stronger heart muscles than others and there are multiple factors that can contribute to heart muscle strength in adults including exercise, genetics and diet. Even with all we know, there are still many questions about the factors that influence the development of shape and function of a heart as an embryo forms - questions that biomedical and chemical engineering Professor Zhen Ma and his research team hope to answer.
Ma has received a National Science Foundation (NSF) CAREER Award for his project entitled "Engineering Stem Cell-Based Cardiac Organoids." Ma's research centers on using stem cells to study the formation and growth of a heart during embryo development.
"We are determining if we can use stem cells outside the body to study the growth and development of the heart," said Ma.
The organoid technology that Ma's team is working on aims to grow and differentiate a collection of stem cells into a specific organ that mimics a very early stage of an organ formation.
"We are investigating how we can use engineering tools to regulate the formation of the cardiac organoids," said Ma. "And how can we control the structure and functions of a cardiac organoid."
Ma and his research team will be using the advanced technologies available in his lab including microfabrication, biomaterials and surface modification.
"The main goal for us is being able to control the geometry of a stem cell colony," said Ma. "By controlling the geometry of a two-dimensional stem cell colony, we want to see how we can regulate the formation of a three-dimensional cardiac organoid. Eventually we want to study the relationship between the structure and the function of many human mini-hearts grown in our lab."
Two graduate students in Ma's lab, Plansky Hoang and Shiyang Sun, are actively working on this project. Ms. Hoang is being supported by American Heart Association with a predoctoral fellowship to use these human cardiac organoids for embryotoxicity drug screening purposes.
Ma says he is grateful for Syracuse University's strong commitment to research and the necessary support to advance projects like his. The newly-formed BioInspired Institute at Syracuse University is bringing together researchers across STEM disciplines and Ma believes the next few years will bring a series of incredible advancements.
"Syracuse is a cohesive and collaborative environment that has allowed rapid growth in multiple disciplines in biological and biomedical research," said Ma.
###
---