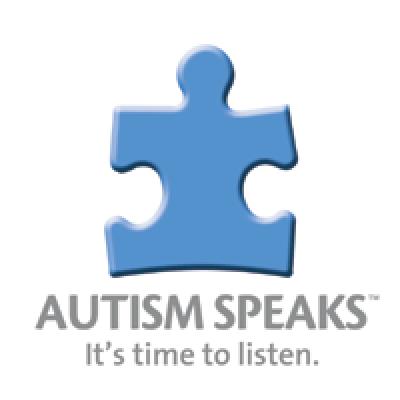 NEW YORK, N.Y. (DECEMBER 12, 2011) – Autism Speaks – North America's largest autism science and advocacy organization – joins the National Institutes of Health (NIH) in announcing the addition of Autism Speaks Autism Genetic Resource Exchange (AGRE) as a data federation site for the National Database for Autism Research (NDAR). The addition of AGRE data will help create the largest multidisciplinary source of autism research data to date. NDAR, supported by the NIH, brings together many different data resources and allows researchers to pool larger datasets for their research. This multidisciplinary repository contains genetic, phenotypic, clinical, and medical imaging data related to autism spectrum disorders (ASD) and supports standards for collaboration and data sharing among researchers. AGRE currently houses genetic materials as well as detailed medical, developmental, morphological, demographic, and behavioral information from multiplex families who have more than one child on the autism spectrum. Over the last 14 years, AGRE has helped to set the standard for collaboration and data sharing in the field. AGRE joins the Autism Speaks Autism Tissue Program (ATP), the Kennedy Krieger Institute's Interactive Autism Network (IAN), and the NIH Pediatric MRI Data Repository in the NDAR federation.
"Integration of AGRE and ATP data into the NDAR federation will accelerate the pace of autism research allowing research to proceed faster, more efficiently and cost effectively," explained Autism Speaks Vice President of Clinical Programs, Clara Lajonchere, Ph.D. "More importantly, this robust source of data will allow researchers to do what they do best, concentrate on the science rather than expend time and resources on family recruitment and data collection."
"As an organization that raises money to support research through the extraordinary efforts of hundreds of thousands of families and volunteers at hundreds of Walk Now for Autism events across North America each year, this opportunity to participate in a collaboration that will facilitate autism research on an even larger scale while cutting costs is invaluable," added Chief Science Officer Geraldine Dawson, PhD. "To the extent that research efforts may consume fewer dollars as a result of NDAR, our resources can go to support additional researchers and projects."
AGRE brings its unique collection of clinical, medical and genetic data from 2500 families including parents, siblings and children with ASD to this collaboration, and more than 11,000 DNA bio specimens. Approved NDAR users can apply for access to data from AGRE, as well as the 25,000 research participants represented in NDAR and more than 7,500 participants who reported their own information to IAN.
"The collaboration between AGRE and NDAR exemplifies the efforts of government and stakeholders working together for a common cause," said Thomas R. Insel, M.D, director of the National Institutes of Mental Health (NIMH). "NDAR continues to be a leader in the effort to standardize and share ASD data with the research community, and serves as a model to other research communities."
NDAR's mission is to facilitate data sharing and scientific collaboration on a broad scale, providing a shared common platform for autism researchers to accelerate scientific discovery. In creating a federation of data repositories, investigators are able to access data, tools, and computational techniques in NDAR and other major public and private autism databases simultaneously. By integrating results from multiple sources, NDAR provides a rich data set for multiple uses, such as data mining, aggregation, and views into the data supporting research publications.
Over the past two years, Autism Speaks has constructed the data management infrastructure which enables both the AGRE and ATP data to be integrated into NDAR. That work was supported by NIMH grants totaling approximately $1.25 million. In addition, NDAR is funded by the Eunice Kennedy Shriver National Institute of Child Health and Human Development (NICHD), the National Institute of Neurological Disorders and Stroke (NINDS), and the National Institute of Environmental Health Sciences (NIEHS).
###
About Autism
Autism is a general term used to describe a group of complex developmental brain disorders – autism spectrum disorders – caused by a combination of genes and environmental influences. These disorders are characterized, in varying degrees, by social and behavioral challenges, as well as repetitive behaviors. An estimated 1 in 110 children in the U.S. is on the autism spectrum – a 600 percent increase in the past two decades that is only partly explained by improved diagnosis.
About Autism Speaks
Autism Speaks is the world's largest autism science and advocacy organization. Since its inception in 2005, Autism Speaks has made enormous strides, committing over $160 million to research and developing innovative resources for families. The organization is dedicated to funding research into the causes, prevention, treatments and a cure for autism; increasing awareness of autism spectrum disorders; and advocating for the needs of individuals with autism and their families. In addition to funding research, Autism Speaks has created resources and programs including the Autism Speaks Autism Treatment Network, Autism Speaks' Autism Genetic Resource Exchange and several other scientific and clinical programs. Notable awareness initiatives include the establishment of the annual United Nations-sanctioned World Autism Awareness Day on April 2, which Autism Speaks celebrates through its Light it Up Blue initiative. Also, Autism Speaks award-winning "Learn the Signs" campaign with the Ad Council has received over $300 million in donated media. Autism Speaks' family resources include the Autism Video Glossary, a 100 Day Kit for newly-diagnosed families, a School Community Tool Kit, a Grandparent's Guide to Autism, and a community grant program. Autism Speaks has played a critical role in securing federal legislation to advance the government's response to autism, and has successfully advocated for insurance reform to cover behavioral treatments in 29 states thus far, with bills pending in an additional 10 states. Each year Walk Now for Autism Speaks events are held in more than 80 cities across North America. To learn more about Autism Speaks, please visit www.autismspeaks.org.
About the Co-Founders
Autism Speaks was founded in February 2005 by Suzanne and Bob Wright, the grandparents of a child with autism. Bob Wright is Senior Advisor at Lee Equity Partners and Chairman and CEO of the Palm Beach Civic Association. He served as Vice Chairman of General Electric; and as the Chief Executive Officer of NBC and NBC Universal for more than twenty years. He also serves on the board of directors of the Polo Ralph Lauren Corporation, Mission Product, EMI Group Global Ltd., and AMC Networks Inc., and is a Trustee of the New York Presbyterian hospital. Suzanne Wright is a Trustee Emeritus of Sarah Lawrence College, her alma mater. Suzanne has received numerous awards, the Women of Distinction Award from Palm Beach Atlantic University, the CHILD Magazine Children's Champions Award, Luella Bennack Volunteer Award, Spirit of Achievement award by the Albert Einstein College of Medicine's National Women's Division and The Women of Vision Award from the Weizmann Institute of Science. In 2008, the Wrights were named to the Time 100 Heroes and Pioneers category, a list of the most influential people in the world, for their commitment to global autism advocacy. They have also received the first ever Double Helix Award for Corporate Leadership from Cold Spring Harbor Laboratory, the NYU Child Advocacy Award, the Castle Connolly National Health Leadership Award and the American Ireland Fund Humanitarian Award. In the past couple of years the Wrights have received honorary doctorate degrees from St. John's University, St. Joseph's University and UMass Medical School.
About the National Institute of Mental Health (NIMH)
The mission of the NIMH is to transform the understanding and treatment of mental illnesses through basic and clinical research, paving the way for prevention, recovery and cure. For more information, visit the NIMH website.
About the National Institutes of Health (NIH)
NIH, the nation's medical research agency, includes 27 Institutes and Centers and is a component of the U.S. Department of Health and Human Services. NIH is the primary federal agency conducting and supporting basic, clinical, and translational medical research, and is investigating the causes, treatments, and cures for both common and rare diseases. For more information about NIH and its programs, visit the NIH website.
---