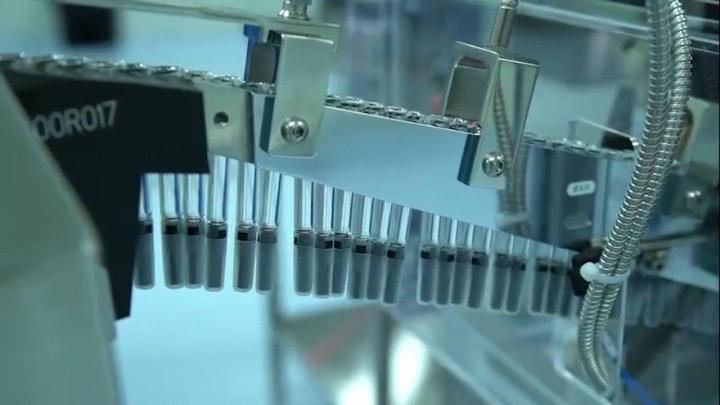 Levilimab received state approval through a fast-track mechanism, according to Decree No. 441 of the Government of the Russian Federation of April 4, 2020, since its mechanism of action is associated with the control of the cytokine storm, which is one of the manifestations of coronavirus infection.
"The results of clinical trials of the drug, initiated on April 24, demonstrate that levilimab therapy can significantly reduce mortality among patients with COVID-19 and the burden on the health system," comments Dmitry Morozov, General Director of BIOCAD.
The drug can be prescribed to patients with a severe course of the disease, when the patient's immune system overreacts to the virus (the so-called cytokine storm develops) and excessive inflammation can lead to a fatal outcome. Levilimab is administered hypodermically and treatment by the drug is possible only in hospitals.
According to the latest temporary guidelines for the prevention, diagnosis and treatment of COVID-19 of the Russian Health Ministry, Interleukin 6 (IL-6) blockers, monoclonal antibodies to the IL-6 receptor, are used to treat the cytokine storm among COVID-19 patients. Levilimab is a Russian-made original inhibitor of Interleukin 6 receptor which was originally being developed for treatment of rheumatoid arthritis.
About the company
BIOCAD is among the biggest Russian companies that take biotechnology and innovation to an international level. It unites R&D centers of highest standard, modern pharmaceutical and biotechnological factory, clinical and pre-clinical research that meets international requirements.
BIOCAD is a fully integrated company dedicated to new drugs development at all stages: from search for a molecule to mass production and marketing support. The drugs produced are mainly targeted at cancer and autoimmune diseases treatment. Nowadays, portfolio includes 60 registered products and over 40 are still at various stages of development.
BIOCAD team unites more than 2700 employees, one third of which are researchers and scientists. The company is represented in Brazil, China, Vietnam, India, UAE and other countries.
Source: BIOCAD press office, https://biocadglobal.com/
###
---