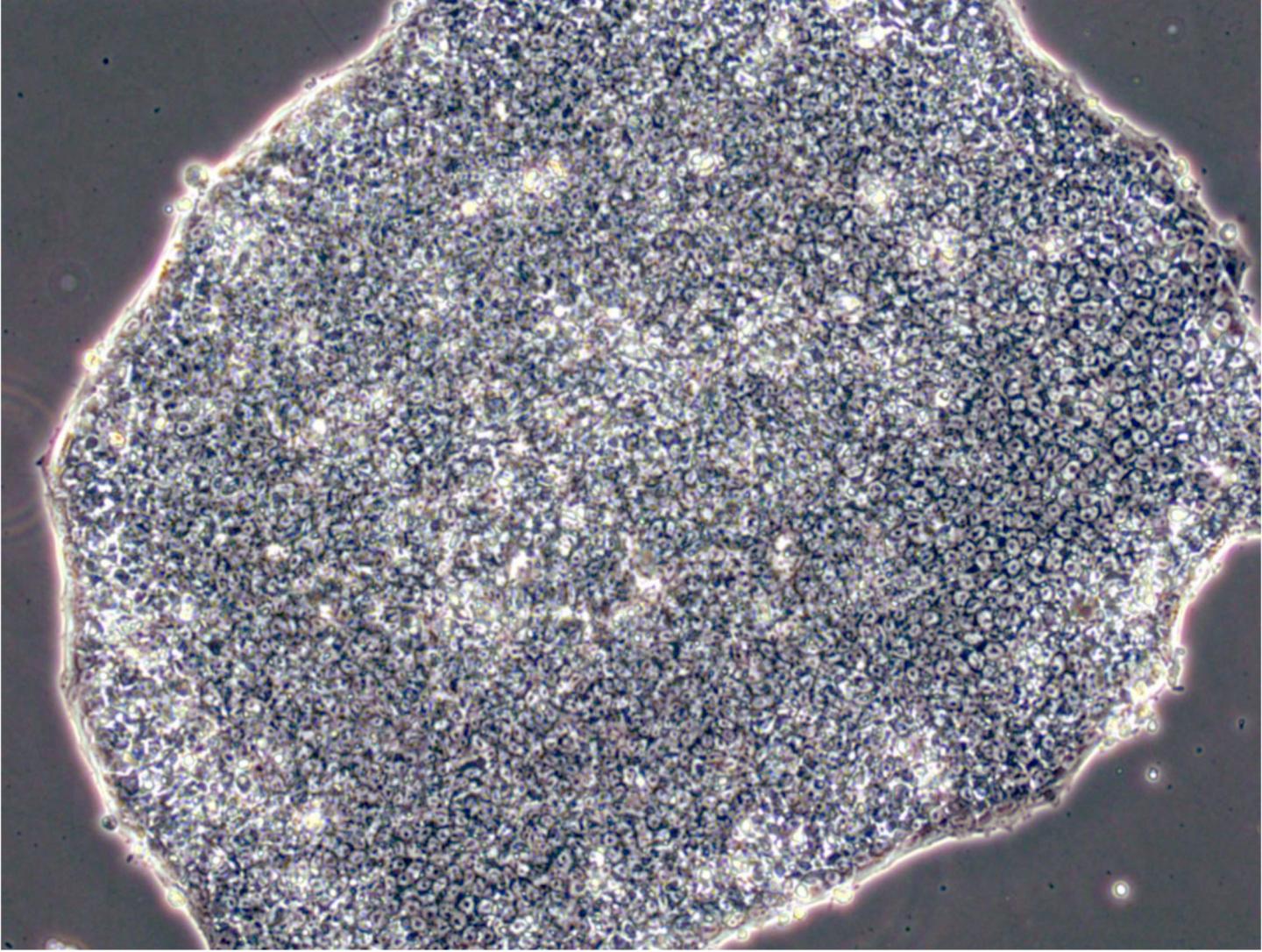 Human pluripotent stem cells (hPSCs) can infinitely self-renew and develop into all major cell types in the body, making them important for organ repair and replacement. But culturing them in large quantities can be expensive. Now, scientists at Japan's Kyoto University, with colleagues in India and Iran, have developed a more cost-effective culture by using a new combination of chemical compounds.
Current culture systems need to contain components that can sustain hPSC self-renewal while preventing them from differentiating into other cell types. Of these components, genetically engineered growth factors produced in bacteria or animal cells, are particularly expensive.
The new culture was able to support and maintain the long-term renewal of hPSCs without the need for expensive growth factors.
Kouichi Hasegawa of Kyoto University's Institute for Integrated Cell-Material Sciences (iCeMS) and his team developed their 'AKIT' culture using three chemical compounds: 1-azakenpaullone (AK), ID-8 (I), and tacrolimus (T).
1-azakenpaullone supported hPSC self-renewal, but also induced their differentiation into other cells. To turn off the differentiation, the team added ID-8. This compound, however, also leads to partial cell growth arrest, so a third compound, tacrolimus, was finally added to counter this effect.
The survival and growth rates of some hPSC cell lines were slightly lower in the AKIT medium than in other culture media. But its key advantage lies in the simplicity and low cost of its preparation, which is five to ten times cheaper than any currently available hPSC culture medium.
"This improved method of culturing may thus facilitate the large-scale, quality-controlled and cost-effective translation of hPSC culture practices to clinical and drug-screening applications," say the researchers in their study published in the journal Nature Biomedical Engineering.
###
For more information about this research, contact
Kouichi Hasegawa
khasegawa@icems.kyoto-u.ac.jp
DOI: 10.1038/s41551-018-0200-7
About Kyoto University's Institute for Integrated Cell-Material Sciences (iCeMS)
At iCeMS, our mission is to explore the secrets of life by creating compounds to control cells, and further down the road to create life-inspired super materials that confront the myriad problems that afflict modern society. In only a decade, collaborative research at iCeMS has resulted in significant cutting-edge scientific discoveries, and the creation of over 1500 unique materials. We will keep turning our inspirations into purposeful, transformative innovations for the practical benefit of society. https://www.icems.kyoto-u.ac.jp/en/
For more information about iCeMS, contact
I. Mindy Takamiya
itakamiya@icems.kyoto-u.ac.jp
---
Journal
Nature Biomedical Engineering