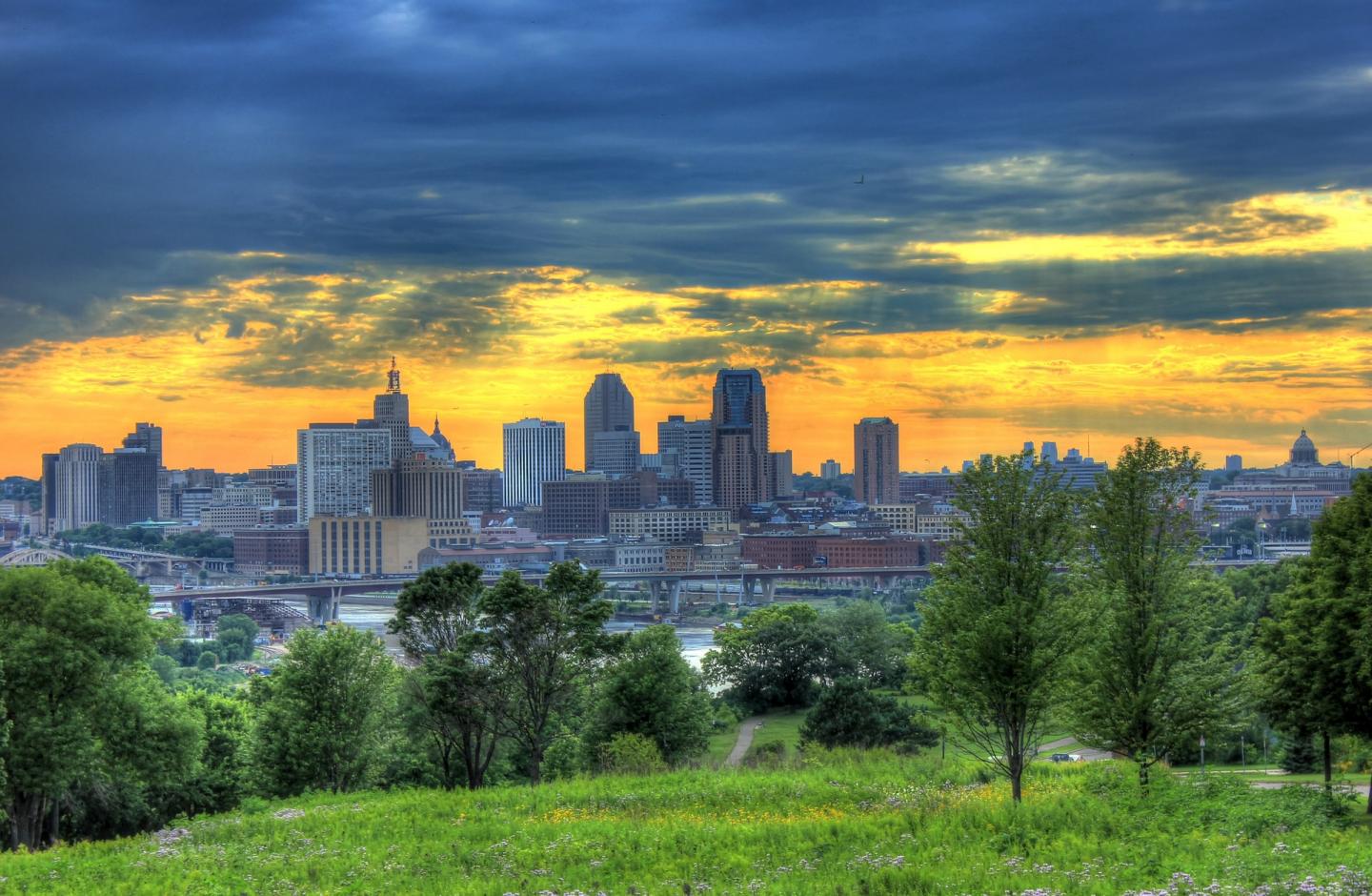 The USDA Forest Service is part of a partnership that will establish the first urban long-term ecosystem research (LTER) site in the Midwest. Funded by a $7.1 million grant from the National Science Foundation, the Minneapolis-Saint Paul (MSP) Long-Term Ecological Research Program will focus on the dynamics of urban nature and the urban social system in the face of rapid environmental and social change.
"We are honored to be a partner with the University of Minnesota, the University of St. Thomas, and The Nature Conservancy in long-term ecological research in Minneapolis and Saint Paul," said Cindi West, Director of the Northern Research Station and the Forest Products Laboratory. "This investment by the National Science Foundation will advance urban ecological science and, more significantly, advance inclusion of diverse urban communities in research to achieve more equitable and meaningful scientific and community outcomes."
The Northern Research Station had been a co-leader in another urban LTER site since 1998. Research in Baltimore advanced our understanding of cities as dynamic social-ecological systems. The Baltimore LTER involved hundreds of collaborators from around the globe. It pioneered new theory and methods for characterizing urban ecosystems, established the longest running urban watershed hydrology and biogeochemistry datasets in the world, developed and applied novel long-term urban social survey instruments, and characterized long-term changes in multiple dimensions (plants, birds, soil fauna) of urban biodiversity.
As part of the MSP LTER, initial Forest Service research will investigate adapting urban forests for climate change, pollinator habitat, and urban tree canopy. "Urban nature, in all its diversity, is critically important to urban residents, providing numerous potential benefits, ranging from health-related amenities to mitigating climate, while also providing wildlife habitat. However, these benefits are not equally accessible to everyone," said Forest Service Research Ecologist Susannah Lerman, a co-lead of the effort for the Forest Service. "The ultimate goal of the project is to figure out ways that environmental outcomes can be improved for all people living in the city," said Forest Service Eastern Region Climate Change Specialist Leslie Brandt, also a co-lead.
###
---