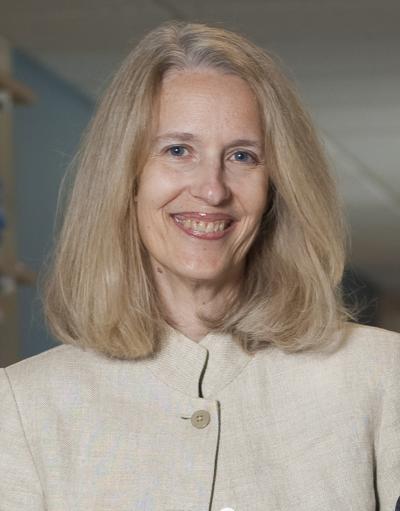 BOSTON––Findings from a nationwide study led by researchers at Dana-Farber Cancer Institute suggest that patients with advanced lung or colorectal cancer are frequently mistaken in their beliefs that chemotherapy can cure their disease.
The study, published in the Oct. 25 issue of the New England Journal of Medicine, found that 69 percent of patients with advanced lung cancer and 81 percent of patients with advanced colorectal cancer did not understand that the chemotherapy they were receiving was not at all likely to cure their disease. Their expectations run counter to the fact that although chemotherapy can alleviate pain and extend life in such patients by weeks or months, it is not a cure for these types of advanced cancer except in the rarest of circumstances.
The findings come from the Cancer Care Outcomes Research and Surveillance Consortium (CanCORS), a large nationwide study sponsored by the National Cancer Institute to understand many facets of cancer care in the United States. The study's lead author is Jane Weeks, MD, MSc, who is the CanCORS Consortium's scientific chair and is director of the McGraw/Patterson Center for Population Sciences at Dana-Farber, professor of medicine at Harvard Medical School and Professor of Health Policy and Management at Harvard School of Public Health.
The study was conducted by surveying 1,274 patients at hospitals, clinics and treatment centers across the country and by undertaking comprehensive review of their records. Study participants had been diagnosed with metastatic lung or colorectal cancer at least four months earlier and had received chemotherapy for their disease.
While previous studies had polled cancer patients about their perceptions of chemotherapy, this was the first to involve such a large and varied cross-section of the population. The study revealed that inaccurate expectations about the role of chemotherapy were found among patients from varied backgrounds treated in many different health care settings across the U.S.
Weeks noted that "If patients do not know whether a treatment offers a realistic possibility of cure, their ability to make informed treatment decisions that are consistent with their preferences may be compromised. This misunderstanding may pose obstacles to optimal end-of-life planning."
Surprisingly, patients who rated their communication with their physician highly were the most likely to hold overoptimistic views about chemotherapy's curative potential. While there is no doubt that communication about prognosis in advanced cancer is challenging, a sizeable minority of study participants did grasp the incurable nature of their cancers. Study co-author Deborah Schrag, MD, MPH, said that "skilled clinicians can set realistic expectations without their patients' losing either hope or trust." However, further research will be necessary to identify strategies to help physicians more consistently set realistic expectations and thereby help patients make good decisions about their care.
###
Other study co-authors include Paul Catalano, ScD, Angel Cronin, and Jennifer Mack, MD, MPH, of Dana-Farber; Matthew Finkelman, PhD, of Tufts University; and Nancy Keating, MD, MPH, of Brigham and Women's Hospital.
The study was funded by grants from the National Cancer Institute (U01 CA093344, U01 CA093332, U01 CA093324, U01 CA093348, U01 CA093329, U01 CA093339, U01 CA093326) and by a grant from the Department of Veterans Affairs (CRS 02-164), which support a research consortium of eight grantees to measure the quality of cancer care and associated health outcomes in the U.S. CanCORS recruited approximately10,000 patients with newly diagnosed lung cancer or colorectal cancer. Participants were recruited from geographically diverse populations and health care systems in order to systematically evaluate cancer care delivery in the U.S.
Dana-Farber Cancer Institute (www.dana-farber.org) is a principal teaching affiliate of the Harvard Medical School and is among the leading cancer research and care centers in the United States. It is a founding member of the Dana-Farber/Harvard Cancer Center (DF/HCC), designated a comprehensive cancer center by the National Cancer Institute. It provides adult care with Brigham and Women's Hospital as Dana-Farber/Brigham and Women's Cancer Center, and it provides pediatric care with Boston Children's Hospital as Dana-Farber/Children's Hospital Cancer Center. Dana-Farber is the top-ranked cancer center in New England, according to U.S. News & World Report, and one of the largest recipients among independent hospitals of National Cancer Institute and National Institutes of Health grant funding. Follow Dana-Farber on Twitter: @dana-farber or Facebook: facebook.com/danafarbercancerinstitute.
---
Journal
New England Journal of Medicine