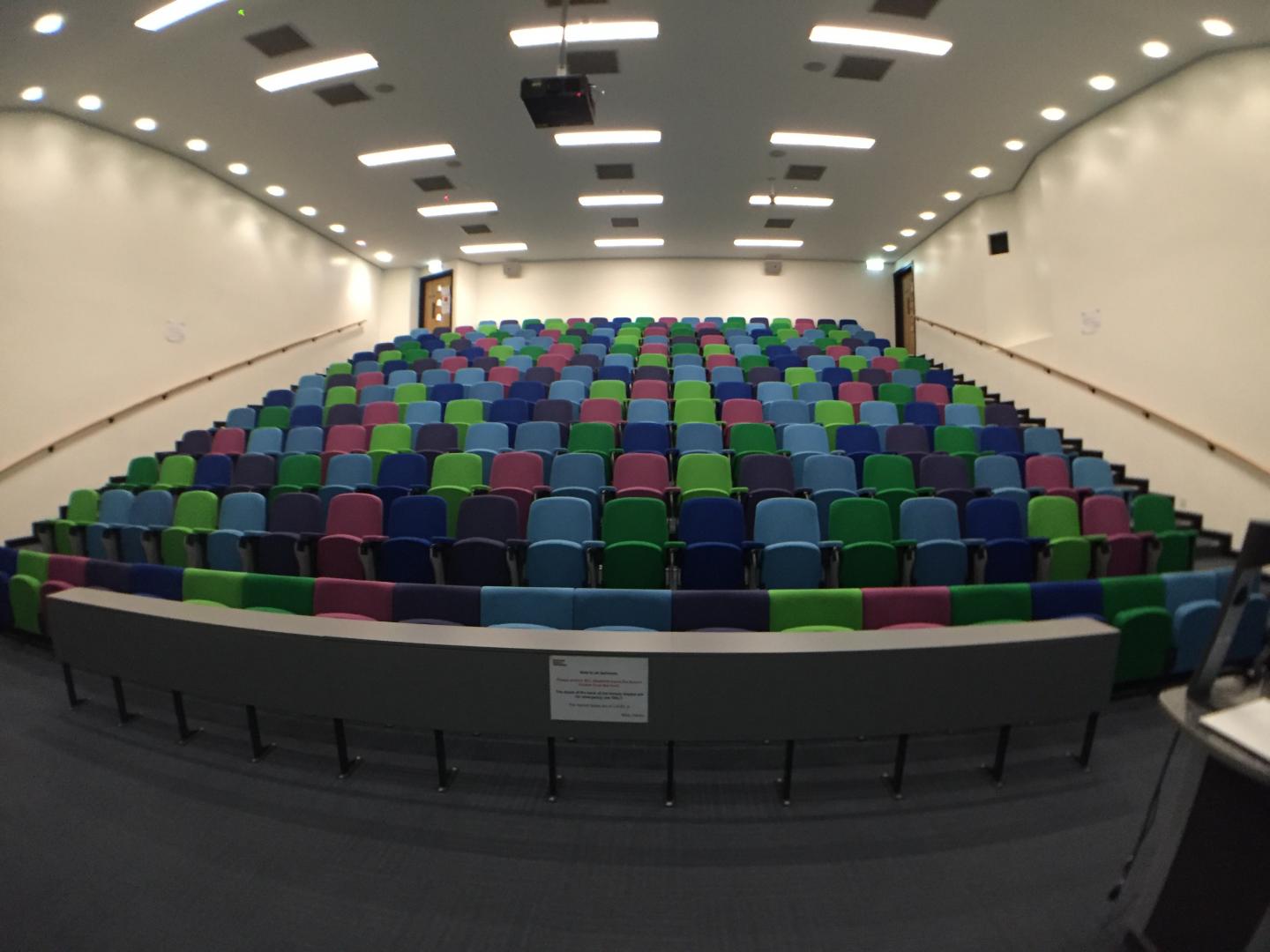 Lectures are a staple of higher education, and understanding how students interact and learn within the lecture theatre environment is central to successful learning. In a new study published in FEBS Open Bio, researchers examined students' reasons for choosing particular seats in a lecture hall, and investigated how seating positions correlate with student performance.
Many students preferred being able to sit with their friends, while others were more concerned with either attracting or avoiding the lecturer's attention. Some students chose seats that allowed them to see and hear clearly, while others picked easily vacatable seats that made them feel less anxious.
Friendship groups who sat together tended to achieve similar grades, and students who sat alone at the edges tended to do worse than average. Lecturers may be able to use these findings to provide assistance to anxious students, and to support the learning of all students by encouraging interactions between the different groups.
"Interaction is a key part of learning and knowing who the students are interacting with can be a great benefit when designing activities," said lead author Dr. David P. Smith, of Sheffield Hallam University, in the UK.
###
Additional Information
Link to Study: https://onlinelibrary.wiley.com/doi/10.1002/2211-5463.12494
About Journal
FEBS Open Bio is an online-only open access journal for the rapid publication of research articles in molecular and cellular life sciences in both health and disease. The journal's peer review process focuses on the technical soundness of papers, leaving the assessment of their impact and importance to the scientific community.
FEBS Open Bio publishes experimental findings, critical analysis, methodological and technical innovations, and hypotheses. Novel or innovative work is encouraged, but papers describing sound science of a confirmatory nature in developing fields or extending knowledge of an important topic from one organism to another will also be considered.
Articles originally submitted to other FEBS publications (FEBS Letters, FEBS Journal and Molecular Oncology) can be transferred for consideration by FEBS Open Bio with their original reviewer reports, without the need to resubmit or reformat the manuscript.
The Education section of FEBS Open Bio is devoted to research articles in molecular and cellular life sciences education, with the aim of disseminating advice on education techniques and resources. Article dealing with best practice, innovative methods, teaching bioinformatics, and use of technology in education are welcome, as are those more specifically aimed at internationalization, training or career planning.
About Wiley
Wiley is a global leader in education and scholarly research. Our online scientific, technical, medical, and scholarly journals, combined with our digital learning, assessment and certification solutions help universities, learned societies, businesses, governments and individuals increase the academic and professional impact of their work. For more than 210 years, we have delivered consistent performance to our stakeholders. The company's website can be accessed at http://www.wiley.com.
---