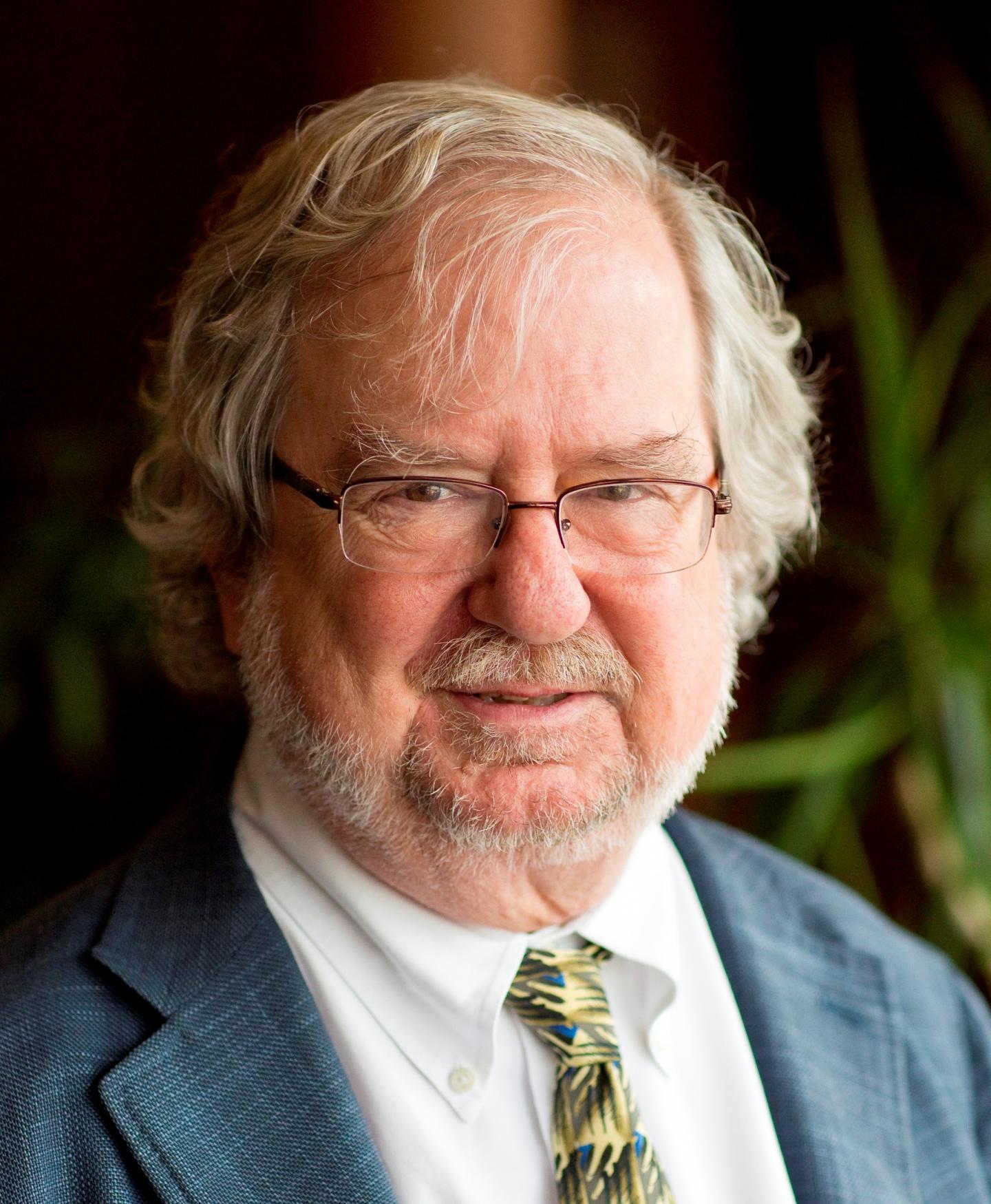 NEW YORK, NY (October 2, 2014) — Columbia University will award the 2014 Louisa Gross Horwitz Prize to James P. Allison, PhD, of the University of Texas MD Anderson Cancer Center, for his work on understanding the process of T-cell activation and for developing therapies that harness the immune system to fight cancer. Dr. Allison's work revealed the significance of the immune system's "brakes," a discovery that has helped to unlock the potential of immunotherapy for treating different forms of cancer. The Horwitz Prize is Columbia University's top honor for achievement in biology and biochemistry research.
"Dr. Allison has made pioneering contributions to our knowledge of the immune system and to the development of effective cancer therapies," said Lee Goldman, MD, Harold and Margaret Hatch Professor of the University, and dean of the faculties of health sciences and medicine, Columbia University. "As the 92nd recipient of the Horwitz Prize, he joins an important group of scientists that have both advanced our basic understanding of biology and made discoveries that improve the lives of patients."
In his early research, Dr. Allison characterized the key molecules involved in T-cell activation. At the time, only a simple model existed for how T-cells respond to foreign molecules (antigens). He was among the first investigators to identify and isolate key T-cell components, including the T-cell receptor (TCR) and the CD28 and CTLA-4 receptors. This work demonstrated that activation of T-cells was more complex than initially thought and that it involved a large network of interacting regulatory molecules.
These studies led to Dr. Allison's interest in CTLA-4, which he found acts as an important off-switch to stop T-cells from attacking native cells. He quickly recognized that this off-switch could be targeted for cancer treatment. First using antibodies directed toward CTLA-4 in mice, Dr. Allison showed that preventing the off-switch from functioning enhanced anti-tumor responses. Ordinarily, cancer cells release molecules that trigger the off-switch to evade the immune system.
This new approach to immunotherapy transformed the field. Although at first his work was overlooked by drug makers, Dr. Allison successfully fought to stimulate a greater interest from the industry in targeting the immune system's "checkpoints." Dr. Allison was involved in successful clinical trials of a drug targeting human CTLA-4 called ipilimumab to treat metastatic melanoma, one of the most resistant human cancers. Now called Yervoy®, the drug was approved by the U.S. Food and Drug Administration in 2011. As these checkpoint drugs target the immune system rather than specific tumor cells, they have a broad therapeutic potential. Dr. Allison is currently investigating their effectiveness in treating a wide range of cancers beyond melanoma.
"James Allison's research is significant because it has transformed the fields of both immunology and cancer research," said Gerard Karsenty, MD, PhD, chair of the Horwitz Prize Committee and of the Department of Genetics and Development, the Paul A. Marks Professor of Genetics and Development, and professor of medicine at Columbia University Medical Center. "His studies have revealed how T-cells recognize and respond to their targets, and he built on these insights to develop a first-of-kind melanoma treatment. Dr. Allison's work is a great example of the power of translational research."
"Dr. James Allison is a highly deserving recipient of the 2014 Horwitz Prize," said Michael Purdy, PhD, executive vice president for research, Columbia University. "We are proud to honor a scientist with such a strong dedication to basic research and on-going commitment to translating research into treatments."
Awardee Biography
James P. Allison, PhD, is a professor and chair of the Department of Immunology, executive director of the Immunotherapy Platform, and deputy director of the David H. Koch Center for Applied Research of Genitourinary Cancers at the University of Texas MD Anderson Cancer Center. He received his PhD in biological sciences from the University of Texas, Austin. Dr. Allison has more than 260 peer-reviewed publications. He is a member of the National Academy of Sciences and the Institute of Medicine and has received numerous awards, including the Dana Foundation Award in Human Immunology Research, the Richard V. Smalley, M.D. Memorial Lectureship Award, a Lifetime Achievement Award from the American Association of lmmunologists, and an AACR-CRI Lloyd J. Old Award in Cancer Immunology, the Breakthrough Prize In Life Sciences, and the Tang Prize in Biopharmaceutical Sciences.
###
About
The Louisa Gross Horwitz Prize was established by a bequest of the late S. Gross Horwitz to Columbia University. It is named in honor of the donor's mother, Louisa Gross Horwitz, who was the daughter of Dr. Samuel David Gross (1805–89), a prominent Philadelphia surgeon who served as president of the American Medical Association and wrote "Systems of Surgery." The Horwitz Prize is widely considered to be a precursor to a Nobel. Of the 92 Horwitz Prize winners to date, 43 have gone on to receive Nobel prizes. Most recently, James E. Rothman, PhD, a 2002 Horwitz Prize winner and adjunct professor of physiology & cellular biophysics at the Columbia University College of Physicians and Surgeons, shared the 2013 Nobel Prize in Physiology or Medicine. For a list of previous Horwitz Prize awardees, please click here.
The 2014 Louisa Gross Horwitz Prize Lecture will be held on Thursday, November 13, 2014, followed by an awards ceremony. Dr. Allison will present his lecture "Targeting Immune Checkpoints in Cancer Therapy: New Insights and Opportunities" from 3:30–4:30 p.m. in the Alumni Auditorium, College of Physicians & Surgeons, 650 W. 168th St., at Columbia University Medical Center.
For more information about the Louisa Gross Horwitz Prize and the November lecture, please visit http://www.cumc.columbia.edu/research/horwitz-prize.
---