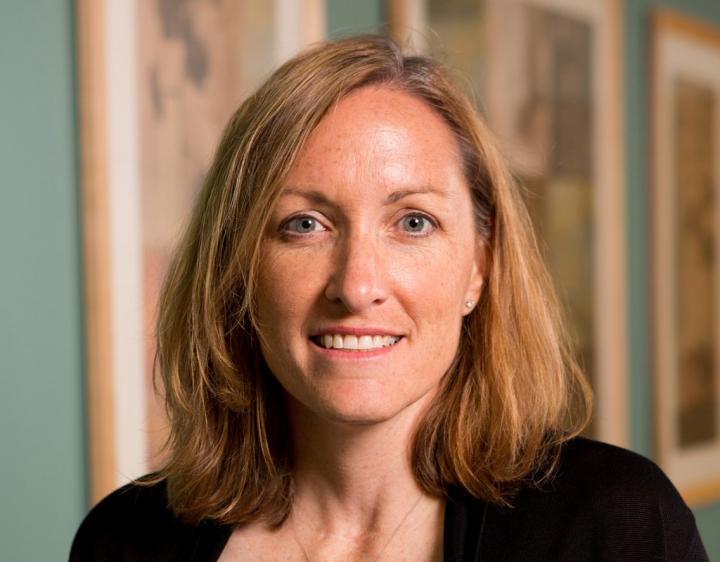 Portland, Oregon - A drug typically used to treat depression and anxiety can significantly reduce joint pain in postmenopausal women being treated for early stage breast cancer, according to new SWOG research to be presented Friday at a special plenary presentation at the San Antonio Breast Cancer Symposium.
Investigators from SWOG, the international cancer clinical trials network funded by the National Cancer Institute (NCI), conducted a randomized, placebo-controlled trial to test whether duloxetine, a depression and anxiety drug, could alleviate pain caused by aromatase inhibitors, a common breast cancer treatment that's particularly effective with postmenopausal women.
Dr. N. Lynn Henry led the clinical trial, called S1202. A SWOG investigator from Huntsman Cancer Institute at the University of Utah and co-chair of SWOG's symptom control and quality of life committee, Henry wanted to conduct the study because it addressed a common problem for women with breast cancer. Tens of thousands of postmenopausal women each year are treated with aromatase inhibitors (AIs), pills that stop the production of estrogen and essentially starve hormone receptor-positive breast cancer cells. Many women - as many as 50 percent -- experience joint pain and stiffness as a side effect of AI therapy. About 20 percent experience significant pain. This can affect knees, hips, hands, and wrists, and make it difficult for women to walk, climb stairs, do simple tasks like type, or sit for an extended period of time.
Henry said some women stop taking their medication to get relief. The pain is so common it has a name: AI-Associated Musculoskeletal Syndrome (AIMSS).
"A lot of 60-year-old women report feeling like they're 80," Henry said. "The pain can really interfere with daily life. And this is a big problem. The length of treatment with AIs can be five to 10 years, so we're asking a lot of women to manage significant discomfort for a very long period of time."
While clinical trials have shown that acupuncture and exercise can reduce symptoms of AIMSS, there is no evidence for an effective solution for all women. Henry and her team chose to test duloxetine, a drug commonly sold as Cymbalta by original maker Eli Lilly and Company. Duloxetine is primarily used to treat depression and anxiety, and also fibromyalgia and nerve pain caused by diabetes.
SWOG researchers enrolled 299 adult patients to S1202 at 43 institutions throughout the NCI's National Cancer Trials Network (NCTN) and the NCI Community Oncology Research Program (NCORP). Those 299 patients were randomly assigned to either receive duloxetine or a placebo for 12 weeks. They filled out a questionnaire upon enrolling, and again at two, six, 12 and 24 weeks into the study. Questions focused on pain, rated on a 0-10 scale, and also on depression and quality of life.
Results showed that patients taking duloxetine saw their average pain drop on the scale from 5.5 to about 3. Improvement was rapid, and relief persisted through the end of the 12-week trial. Improvement in pain was also seen in the placebo arm of the trial, suggesting a robust placebo effect. Henry will present her findings at one of six plenary sessions at the San Antonio Breast Cancer Symposium, a leading cancer research conference with an international audience.
"We've shown that this treatment is a potential option for women," Dr. Henry said. "Taking this drug may help them tolerate their breast cancer treatment. And it's important for their health that they stick with their treatment."
###
Her work was supported in part by NCI grants CA189974, CA37429, CA189821, CA189816, CA189823, CA180868, CA189867, CA15488, CA21115, CA180820; Damon Runyon Cancer Research Foundation; and Eli Lilly and Company, which provided the study drug and matching placebo.
A national team of SWOG researchers took part in S1202. Along with Dr. Henry, they include: Joe Unger, Ph.D, of Fred Hutchinson Cancer Research Center; Anne Schott, M.D. of University of Michigan Comprehensive Cancer Center; Louis Fehrenbacher, M.D. of Kaiser Permanente, Northern California; Patrick J. Flynn, M.D., Metro Minnesota CCOP/Minnesota Oncology; Debra Prow, M.D., McFarland Clinic; Carl W. Sharer, D.O., Phoenixville Cancer Center; Danika L. Lew, M.A., Fred Hutchinson Cancer Research Center; Anna Moseley, M.S., Fred Hutchinson Cancer Research Center; Michael J. Fisch, M.D., AIM Specialty Health; Carol Moinpour, Ph.D., Fred Hutchinson Cancer Research Center; Dawn L. Hershman, M.D., Columbia University Medical Center; James L. Wade, III, M.D., Cancer Care Specialists of Illinois/Heartland NCORP.
SWOG is a global network of researchers that design and conduct cancer clinical trials, and, as part of the Nation Cancer Institute's National Clinical Trials Network, is a major part of the cancer research infrastructure in the U.S. and the world. The group's goal is to change medical practice so it improves the lives of people with cancer. Founded in 1956, SWOG's over 1,300 trials have led to the approval of 14 cancer drugs, changed the standard of cancer care more than 100 times, and saved more than 2 million years of human life. Learn more at swog.org.
---