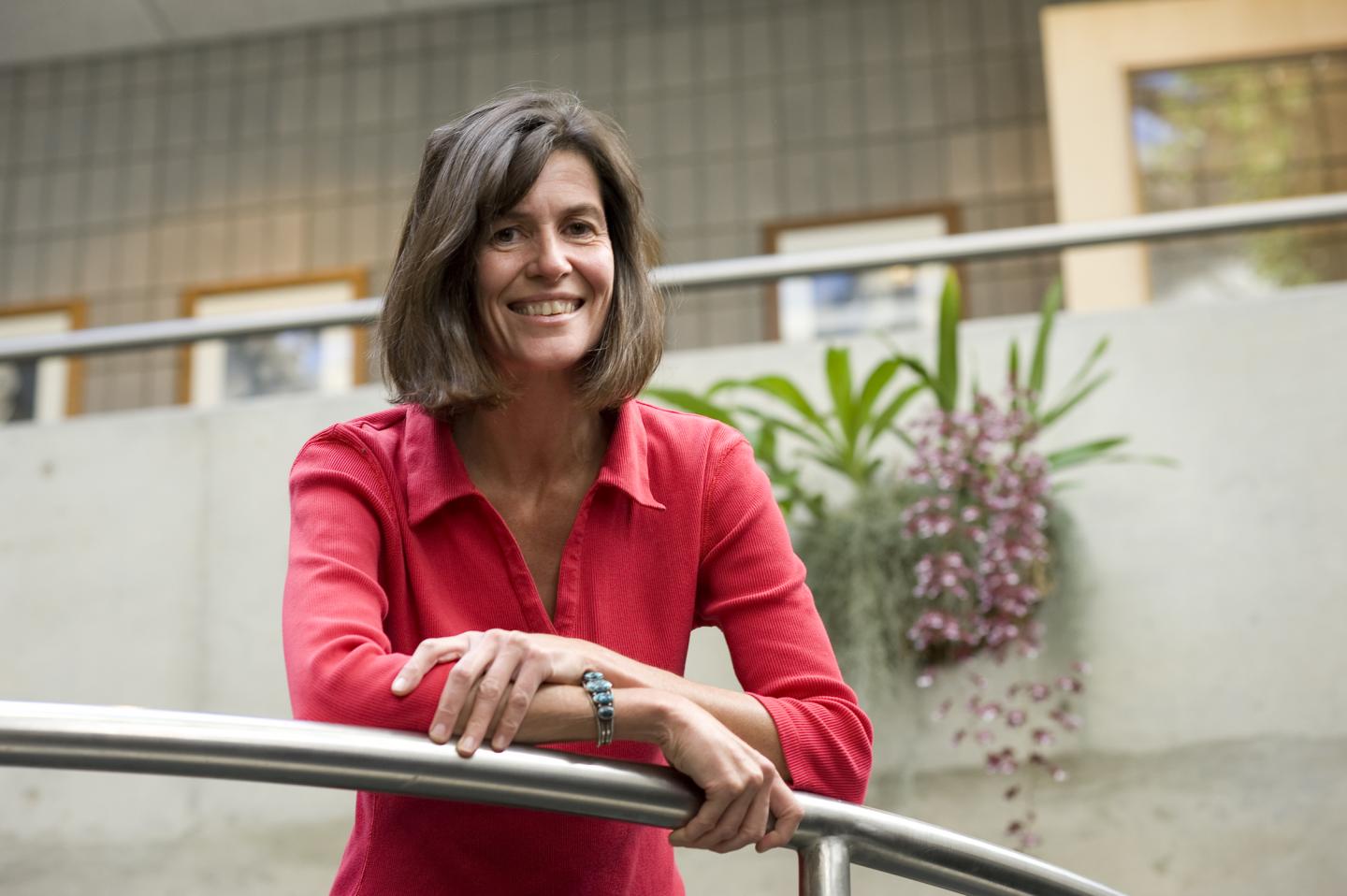 Maria Harrison, William H. Crocker Professor at Boyce Thompson Institute and Adjunct Professor in the School of Integrative Plant Science (SIPS) at Cornell University, has been elected to the National Academy of Sciences.
Harrison is one of 100 new members announced on April 30. The organization recognizes her distinguished and continuing achievements in original research in plant science.
At BTI, researchers in Harrison's lab study the mechanisms by which flowering plants exchange nutrients with symbiotic soil fungi, which could eventually help reduce the use of fertilizer in agriculture.
"Being elected to the National Academy of Sciences is one of the highest honors that a scientist can receive," said BTI President David Stern. "Having personally witnessed the emerging story of mycorrhizal symbiosis over the years, including its many surprises, I can easily understand why the Academy would choose to honor Maria. Her generous service to BTI and the larger research community no doubt also contributed to her recognition."
Because much of the phosphorus in soil is poorly soluble and therefore unavailable to plants, farmers need to supply this nutrient via fertilizer, which is costly to both the farmer and the environment. Harrison's lab studies the symbiotic association of plants and arbuscular mycorrhizal fungi, in which the plant trades carbon for phosphorus from the fungi. Understanding the mechanisms of this exchange could help plant breeders generate strains of crops optimized to obtain phosphorus via the fungi, which could ultimately reduce phosphorus fertilizer usage.
"It is a tremendous honor to be elected to the National Academy, and I give much of the credit to the Harrison lab postdocs, students and research assistants, past and present, who have contributed to our research on arbuscular mycorrhizal symbiosis," said Harrison. "Many thanks to everyone at BTI for their daily support and for making BTI an exciting place to work, and to colleagues within the Institute, Cornell SIPS and more broadly on the Cornell campus who together generate a vibrant research community that enables discovery."
Harrison earned her doctorate in biochemistry and applied molecular biology from the University of Manchester in 1987. She then joined the Samuel Roberts Noble Foundation as a postdoctoral researcher and later as a staff scientist, and was also an Adjunct Professor at Oklahoma State University and Texas A&M University prior to joining BTI in 2003.
Her successful scientific program and widely cited research publications earned her the honor of being included by Thomson Reuters in its list of 2016's most highly cited researchers. Harrison is a fellow of the American Association for the Advancement of Science (2012) and the American Academy for Microbiology (2013). She also received the Dennis R. Hoagland Award from the American Society of Plant Biologists from 2015-2018, and the Cornell College of Agriculture and Life Sciences Faculty Excellence in Undergraduate Research Mentoring award in 2015.
The NAS is a private, nonprofit institution that was established under a congressional charter signed by President Abraham Lincoln in 1863. Currently, it has 2,347 active members and 487 foreign associates. The NAS recognizes achievement in science by election to membership, and--with the National Academy of Engineering and the National Academy of Medicine--provides science, engineering, and health policy advice to the federal government and other organizations.
###
About Boyce Thompson Institute
Boyce Thompson Institute is a premier life sciences research institution located in Ithaca, New York on the Cornell University campus. BTI scientists conduct investigations into fundamental plant and life sciences research with the goals of increasing food security, improving environmental sustainability in agriculture and making basic discoveries that will enhance human health.
BTI employs 150 staff, with scientists from 40 countries around the world and has twice been named as one of the Best Companies in New York State. Its 15 principal investigators are leading minds in plant development, chemical ecology, microbiology and plant pathology, and have access to the institute's state-of-the-art greenhouse facilities with computerized controls and a system of integrated pest management. BTI has one of the largest concentrations of plant bioinformaticians in the U.S., with researchers who work across the entire spectrum of "omics" fields. BTI researchers consistently receive funding from NSF, NIH, USDA and DOE and publish in top tier journals. Throughout its work, BTI is committed to inspiring and educating students and to providing advanced training for the next generation of scientists. For more information, please visit https://btiscience.org/.
---