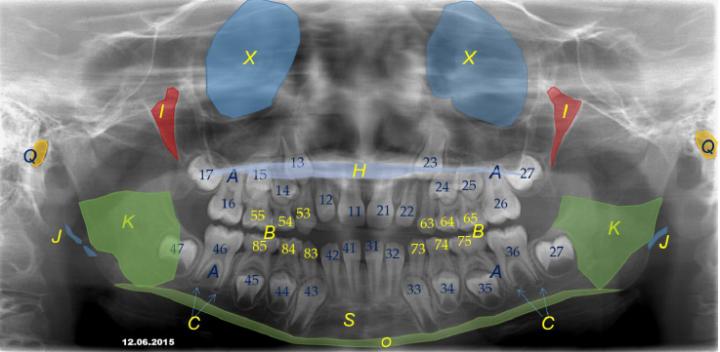 Anatomical studies of the skull, face bones and teeth are complex and it is important to understand these structures in order to obtain correct radiographic projections. These radiographs, in turn, help medical experts to obtain good images for the best radiographic interpretation and, consequently, to plan and elaborate the treatment plan.
So, the interpretation of radiographs requires a careful approach. The person responsible for radiographic interpretation should undertake a systematic review of radiographs. This requires detailed analysis of bone and dental structure as well as soft tissue, known areas of complex anatomy and periphery of the film which condition may be only partially shown, when making the necessary complementation.
Modern diagnostic imaging offers a wide range of methods and techniques, allowing us to study dentomaxillofacial morphology and physiology in detail.
Anatomy for Oral and Maxillofacial Radiology is the first volume of Bentham Science Publishers' new book series. Frontiers in Anatomy. This brief atlas presents basic information about radiographic images and expands into chapters detailing intraoral diagnostic techniques, extraoral diagnostic techniques and oral/maxillofacial abnormalities. Over 80 illustrations demonstrate key concepts in radiography. The reader will gain a good understanding of oral and maxillofacial diagnosis which is required for basic clinical practice in the specialty.
###
Plauto Christopher Aranha Watanabe is a faculty member at the School of Dentistry of Ribeirão Preto, University of São Paulo, São Paulo, Brazil.
For further information, please visit: http://www.eurekaselect.com/node/160639/frontiers-in-anatomy
---