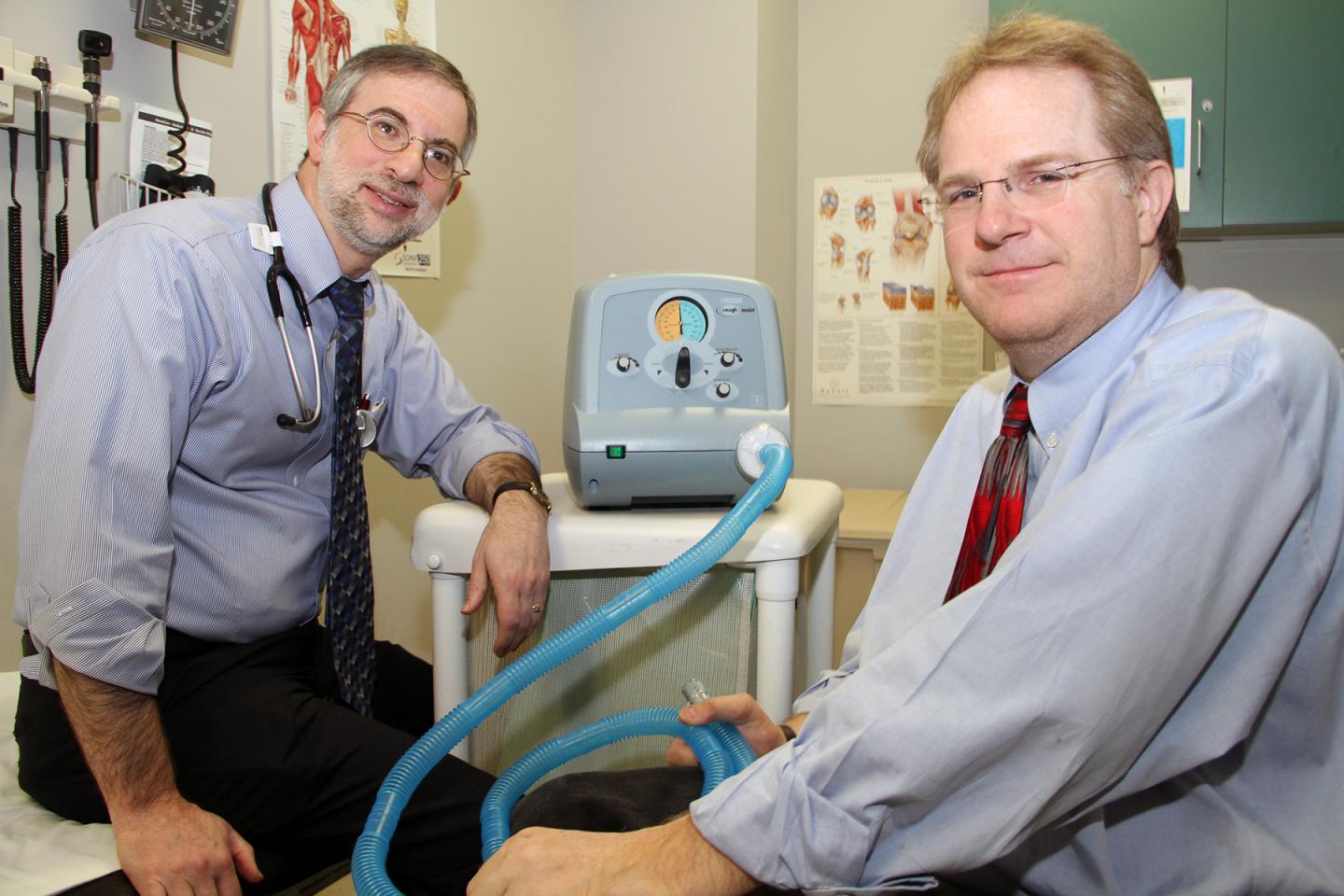 October 7, 2016. West Orange, NJ. Kessler Foundation has been awarded a Spinal Cord Injury Model System (SCIMS) grant valued at $2,300,000 over 5 years (2016-2021) from the National Institute on Disability, Independent Living, and Rehabilitation Research (NIDILRR). This federal grant, one of only 14 awarded to centers across the U.S. this year, continues funding for the Northern New Jersey SCI System (NNJSCIS).
A collaboration of Kessler Foundation, Kessler Institute for Rehabilitation, and University Hospital in Newark, the NNJSCIS has been supported by NIDILRR since 1990. Kessler is also a federally funded Traumatic Brain Injury Model System, and is one of only nine centers in the U.S. to hold both grants.
The SCIMS grants fund Model Systems across the nation that provide a multidisciplinary system of rehabilitative care specifically designed to meet the needs of individuals with SCI, encompassing acute care and extending through rehabilitation, reintegration to the community and the workplace, and aging with SCI.
"Research is the cornerstone of the SCIMS," noted Trevor Dyson-Hudson, MD, director of SCI Research at Kessler Foundation. "Each model system enrolls newly injured patients and collects data that are contributed to the National SCIMS Statistical Center, the world's largest and longest database for SCI research. This database helps us identify medical complications that occur after SCI and to focus our research efforts on what individuals need to live full and productive lives after their injury. Through the NNJSCIS, we have contributed to improved care for respiratory complications, for example, and we are continuing to study the effects of a medication combined with therapy that may help restore mobility."
"The renewal of this grant has real implications for the community we serve," said Steven Kirshblum, MD, of Kessler Institute for Rehabilitation, where he is medical director and director of SCI Services. "Each year, we treat more than 120 newly injured persons and more than 300 individuals with spinal cord dysfunction, and we provide followup care to more than 1500 persons with chronic spinal cord injury. In addition to current projects, this new grant will enable us to explore pharmacologic approaches to managing bladder dysfunction, a complication that adversely affects quality of life for many individuals living with SCI."
Drs. Dyson-Hudson and Kirshblum are co-directors of the NNJSCIS.
Funded by the National Institute on Disability, Independent Living, and Rehabilitation Research, Administration for Community Living, U.S. Department of Health and Human Services # 90SI5026
###
About Kessler Foundation
Kessler Foundation, a major nonprofit organization in the field of disability, is a global leader in rehabilitation research that seeks to improve cognition, mobility and long-term outcomes, including employment, for people with neurological disabilities caused by diseases and injuries of the brain and spinal cord. Kessler Foundation leads the nation in funding innovative programs that expand opportunities for employment for people with disabilities. For more information, visit KesslerFoundation.org.
About Kessler Institute for Rehabilitation
Kessler Institute for Rehabilitation provides comprehensive programs services for individuals with spinal cord injury, brain injury, stroke, neurologic diseases, amputation, musculoskeletal/orthopedic conditions, cancer and cardiac recovery. Top-ranked in rehabilitation by U.S News & World Report for 24 consecutive years, Kessler Institute has three hospital campuses in West Orange, Saddle Brook and Chester, N.J., and more than 95 outpatient Kessler Rehabilitation Center locations throughout the state. For more information, visit http://www.kessler-rehab.com.
Facebook.com/KesslerFoundation
Carolann Murphy, PA; 973.324.8382; CMurphy@KesslerFoundation.org
---