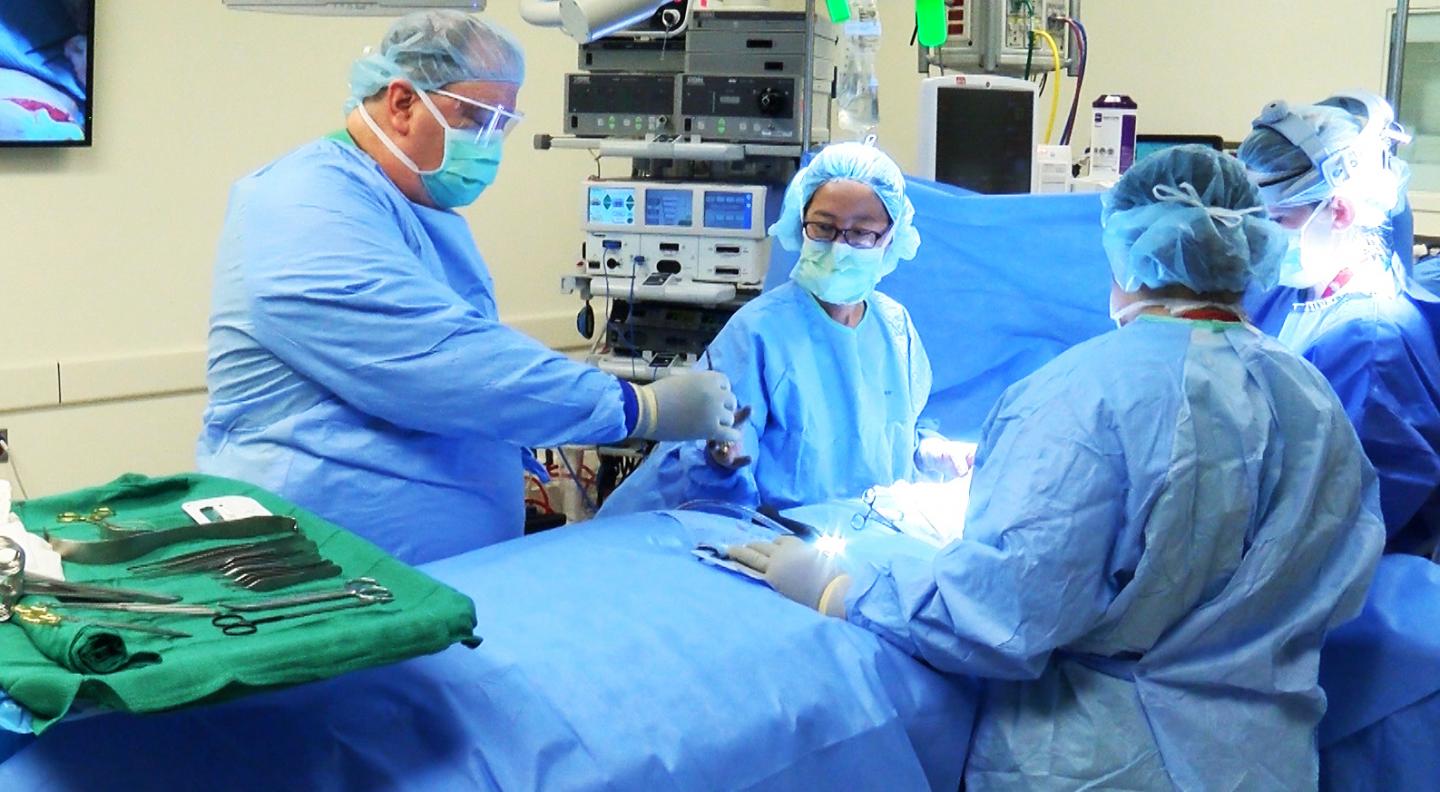 COLUMBUS, Ohio - Many breast cancer patients undergoing mastectomy with or without immediate reconstruction mispredict future satisfaction with aspects of physical and sexual health post-surgery, according to a new study published by researchers at The Ohio State University Comprehensive Cancer Center - Arthur G. James Cancer Hospital and Richard J. Solove Research Institute (OSUCCC --James).
For this study, Clara Lee, MD, MPP, and colleagues evaluated 96 women undergoing mastectomy for either early stage breast cancer (stage I, II, III ductal or lobular breast cancer) or as a preventive measure. Women were 21 years of age or older and treated between July 2012 and February 2014 at a single- institution, multidisciplinary cancer clinic.
Patients were asked to rate six domains of future happiness 12 months after surgery: happiness, quality of life, satisfaction with breast appearance, sexual attractiveness, breast numbness, and pain. These measures were obtained with numerous tools to help researchers evaluate the relationship between predicted accuracy and actual satisfaction with treatment decisions.
Researchers found that women who choose immediate reconstruction after a mastectomy overestimated how satisfied they would be with their appearance, whereas women who chose not to reconstruct post breast cancer surgery generally underestimated future satisfaction.
"Women who were having reconstruction predicted they would be happier than they actually were, which reinforces just how complex this decision is for women during treatment and post," says Lee. "It is important for us to help our patients understand that breast reconstruction does restore some aspects of well-being but not all of them. Also, how a woman feels about herself, and even about her appearance, is about many things besides her breasts."
OSUCCC -- James researchers previously reported data showing that more than half of mastectomy patients choose to reconstruct without the medical knowledge to make a good-quality decision.
"We need to do better as a medical community in helping our patients understand what their lives will be like after surgery," says Lee.
She says these data further support the need for shared decision-making tools to help women make decisions based on a full understanding of treatment choices and associated risks alongside their personal goals for surgery.
###
Full study results were published in the Feb. 7, 2018, online first issue of the medical journal JAMA Surgery.
Collaborators in this study include Michael Pignone, MD, MPH, Allison Deal, Lillian Blizard, Caprice Hunt, Ruth Huh, Yuen-Jong Liu, MD, and Peter Anthony Ubel, MD.
Funding was provided by National Institutes of Health/National Cancer Institute and Lineberger Comprehensive Cancer Center.
To learn more about breast cancer care and research at the OSUCCC -- James, visit cancer.osu.edu/breastcancer.
About the OSUCCC -- James
The Ohio State University Comprehensive Cancer Center - Arthur G. James Cancer Hospital and Richard J. Solove Research Institute strives to create a cancer-free world by integrating scientific research with excellence in education and patient-centered care, a strategy that leads to better methods of prevention, detection and treatment. Ohio State is one of 49 National Cancer Institute-designated Comprehensive Cancer Centers and one of only a few centers funded by the NCI to conduct both phase I and phase II clinical trials on novel anticancer drugs. As the cancer program's 308-bed adult patient-care component, The James is one of the top cancer hospitals in the nation as ranked by U.S. News & World Report and has achieved Magnet designation, the highest honor an organization can receive for quality patient care and professional nursing practice. With 21 floors and more than 1.1 million square feet, The OSUCCC -- James is a transformational facility that fosters collaboration and integration of cancer research and clinical cancer care. For more information, visit cancer.osu.edu.
---