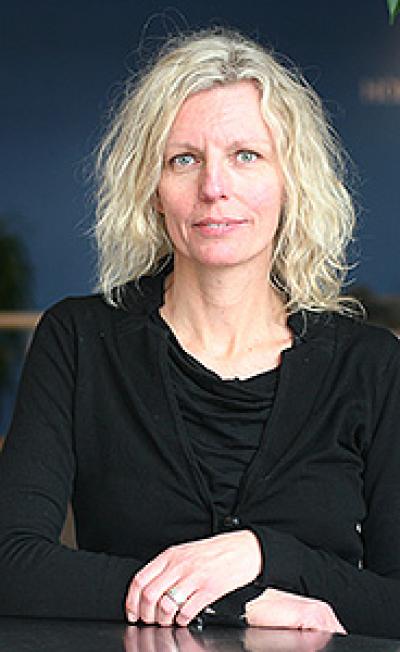 'In today's computer games, we often see a goal-driven dialogue where the player is limited to a number of predefined response alternatives. In my research, I study how we can use language technology to create more socially driven dialogues in games, with characters who can understand natural language. The objective has been to contribute to creating interesting and socially competent game characters by presenting models that are directly applicable with current technology,' says Jenny Brusk, lecturer in computer science at the University of Skövde, who is presenting her doctoral thesis at the University of Gothenburg on 21 February.
To create socially intelligent characters, Brusk has studied gossiping as a phenomenon and how it could be implemented in a dialogue system for games – which implies a possibility to create more human-like game characters who for example are able to participate in social interaction and form relations with other characters.
'Gossip is a type of dialogue that defines our moral compass, and without it, we don't know what's socially accepted. Gossip is also a way to get to know each other and signals closeness. We learn to master social codes through gossip. A game character with a more human-like behaviour always seems more interesting. Take for example a character who lies, loses face or is manipulative,' says Brusk.
The research is rooted in sociolinguistic science with complex dialogue systems. What is new with Brusk's research is that these dialogue models can be implemented using standard technology, making them directly accessible for today's game industry. The research has other potential uses outside the computer game industry as well.
'There's a strong interest in virtual people. The dialogue systems I present could for example be used in healthcare by applying them on a virtual patient, or within language learning where you learn the social interaction and a new culture by conversing and chit-chatting.'
###
More information: Jenny Brusk, tel. +46 (0)500 44 88 35, e-mail jenny.brusk@his.se
Thesis title: Steps Towards Creating Socially Competent Game Characters
Date, time and venue of the public defence: Friday 21 February 2014 kl. 10.15, Lilla Hörsalen, Faculty of Arts, Renströmsgatan 6, Gothenburg
Faculty examiner: Reader Johan Boye, Royal Institute of Technology.
Link to thesis: http://hdl.handle.net/2077/34774
---