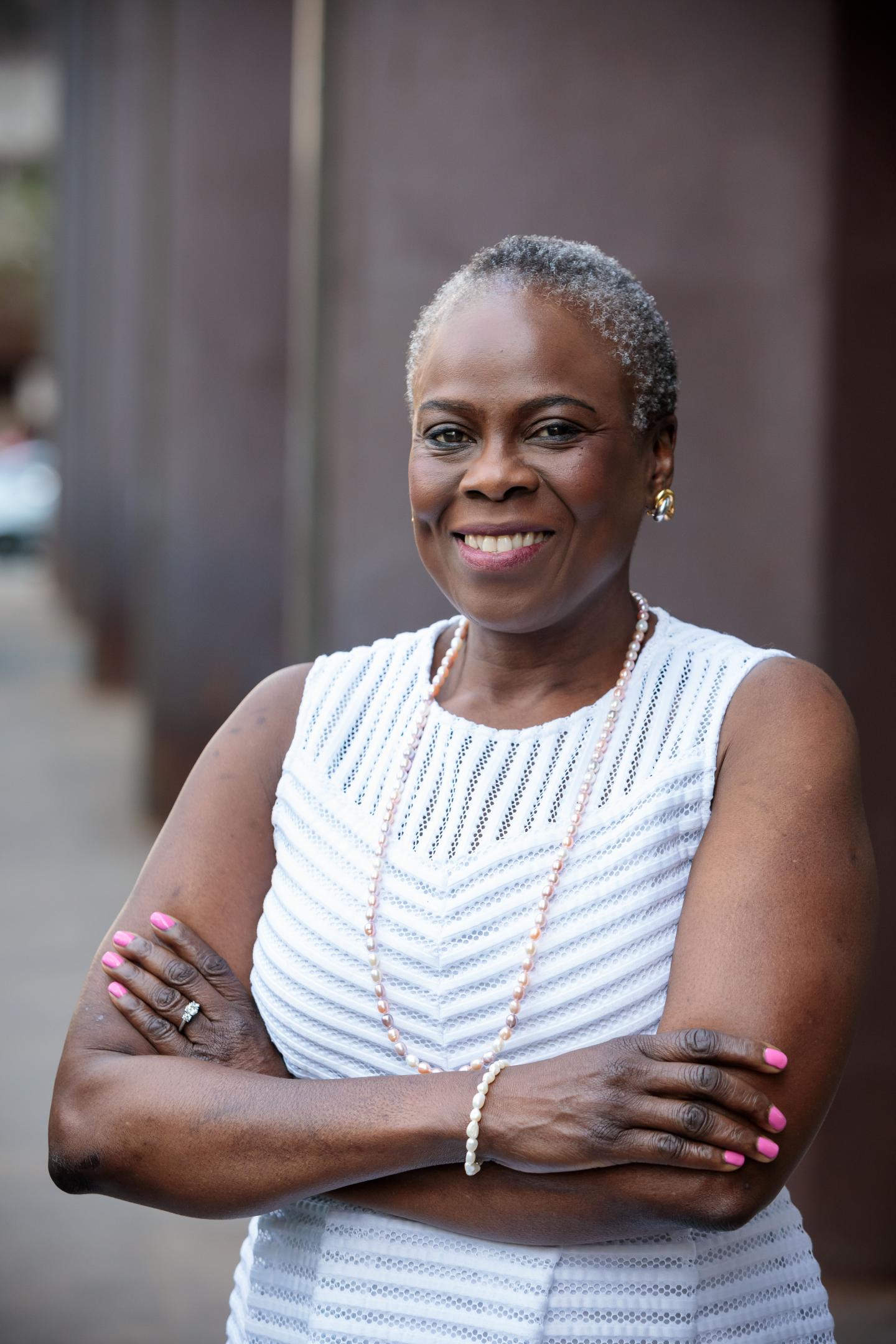 For the first time, DNA contributed by Sub-Saharan African women has been thoroughly evaluated with innovative genomics technology in an effort to understand the genetic bases for breast cancer in African populations.
African and African American women are more likely than women of other ancestries to develop and to die from triple-negative breast cancer. In the August 21, 2018 issue of the Journal of Clinical Oncology, a multinational research team identifies the genes responsible for inherited breast cancer in Nigerian women.
The Nigerian Breast Cancer Study, based in Ibadan, Southwest Nigeria, has been in the field for more than 20 years. During this period, breast cancer incidence throughout the country has steadily increased.
"This is the first study to use high-throughput genomic analysis of African women," said study author Olufunmilayo Olopade, MD, Walter L. Palmer Distinguished Service Professor of Medicine and Human Genetics, director of the Center for Clinical Cancer Genetics and associate dean for Global Health at the University of Chicago.
"Based on state-of-the-art genomic technologies, two things were clear," added co-author Mary-Claire King, PhD, American Cancer Society Professor of Medicine and Genome Sciences at the University of Washington School of Medicine in Seattle. "Risks to Nigerian women who carry mutations in breast cancer genes are higher than risks to women in the U.S. with mutations in the same genes. And inherited breast cancer plays a bigger role in the total occurrence of breast cancer in Nigeria compared to the U.S."
The study enrolled 1,136 women with invasive breast cancer and 997 controls -- women of similar ages and heritage who did not have breast cancer. Disease was far more advanced at diagnosis than in the U.S., with 86 percent of the patients who were fully evaluated diagnosed at either stage 3 or stage 4.
Almost half (46 percent) of the patients were diagnosed with triple-negative breast cancer (tumors that lack estrogen receptors, progesterone receptors and human epidermal growth factor receptors). This is an aggressive breast cancer subtype, likely to have with a poor prognosis, even in wealthy countries.
For their study of "Inherited Breast Cancer in Nigerian Women," the authors sequenced 25 genes associated with increased risk of breast cancer and identified all damaging mutations in each of those genes.
They found that one out of eight breast cancers in the study was caused by an inherited mutation in one of four of these genes. Mutations in BRCA1 (7 percent of patients) and BRCA2 (4 percent) were the most common, followed by PALB2 (1 percent) and TP53 (0.4 percent).
Patients with BRCA1 or TP53 mutations were diagnosed at younger ages than women with other mutations. The mean age at diagnosis for all cases in the study was 47.5 years, but the BRCA1 carriers were diagnosed at an average age of 42.6 years. Patients with TP53 mutations were diagnosed even earlier, at an average age of 32.8 years.
"Genomic sequencing to identify women at extremely high risk of breast cancer could be a highly innovative approach to tailored risk management and life-saving interventions," the authors wrote. Given the limited treatment resources available in this setting, "prevention and early detection services should target these highest-risk women."
Following up on the study, the Chicago-Ibadan team has already developed a risk-prediction model for breast cancer in Nigerian and other Sub-Saharan African women, who are, on average, more than 10 years younger when diagnosed than American women. This predictive model can identify individuals at high risk of breast cancer, tailor surveillance and suggest risk-reduction strategies.
There is an urgent need to address "widening global disparities in breast cancer mortality that disproportionately impact women of African ancestry," the authors wrote. Breast cancer among both African American and Nigerian women is more frequently triple-negative than in other populations for complex reasons that remain poorly understood. Given the young ages at diagnosis in Nigeria, focusing on genetically high-risk women could, the authors suggest, "substantially reduce premature mortality from breast cancer."
"It may seem paradoxical to apply the most recent technology in severely resource-limited settings," the authors add, "but in fact the solution fits the problem... Women with extremely high risk of breast cancer due to mutations in these genes can be identified inexpensively and unambiguously, and offered interventions to reduce cancer risk."
"Coordinating our team of clinicians and scientists and community elders in Nigeria was no small feat, but we got the job done despite resource constraints," said Adeyinka Falusi, PhD, Professor of Hematology and L'OREAL/UNESCO Laureate, Institute for Advanced Medical Research and Training in the College of Medicine, University of Ibadan.
"As the premier institution in Nigeria, the University of Ibadan remains committed to deploying science and technology to improve the health of Africans on the continent and throughout the diaspora," she said. "Lessons learned in Nigeria can be transferred back to low resource settings in the U.S. and other countries."
###
The study was supported the National Cancer Institute, Susan G. Koman for the Cure, the Breast Cancer Research Foundation, the Ralph and Marion Falk Medical Research Trust and the John and Editha Kapoor Charitable Foundation.
Additional authors include Yonlang Zheng, Dezheng Huo, Toshio Yoshimatsu, Jing Zhang, Shengfeng Wang, and Gabriela Felix from the University of Chicago; Tom Walsh, Suleyman Gulsuner, Silvia Casadei and Ming Lee from the University of Washington; Temidayo Ogundiran, Adeyinka Ademola, Clement Adebamowo, Abideen Oluwasola, Adewumi Adeoye, Abayomi Odetunde, Chinedum Babalola, Oladosu Ojengbede, Stella Odedina and Imaria Anetor from the University of Ibadan.
---
Journal
Journal of Clinical Oncology