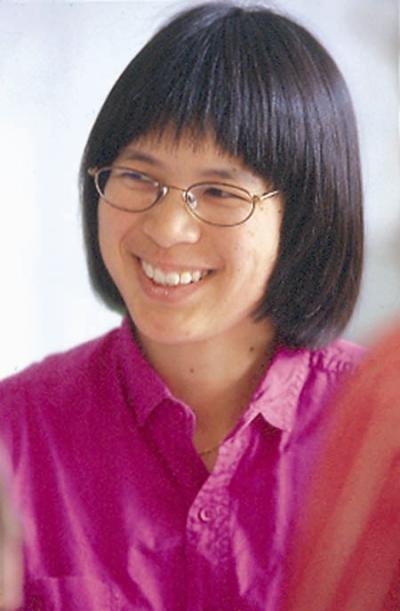 LOS ANGELES (June 17, 2010) – Tishya Wren, PhD, of The Saban Research Institute at Childrens Hospital Los Angeles, has received a $2.5 million grant from the National Institutes of Health – National Institute of Child Health and Human Development to study bone development in children with myelomeningocele, the most severe type of spina bifida .
This five-year study will be carried out in collaboration with colleagues at the Childrens Orthopaedic Center and the Childrens Imaging Research Program. Dr. Wren serves as Director of Research for the John C. Wilson, Jr., Motion Analysis Lab at Childrens Hospital Los Angeles.
Spina bifida is a birth defect that results in the incomplete development of the spinal cord or the covering of the spinal cord, the meninges. A child with this condition will have difficulty walking and may have some paralysis. As these children grow into adolescents, they tend to spend less time walking and begin relying on wheelchairs because of the physical difficulty and the social factors resulting from having an atypical gait.
"Children and adolescents with spina bifida tend to have more leg fractures than their peers," explains Dr. Wren. "We know that the greatest accumulation of bone mass occurs around the time adolescents reach puberty. What we don't know is whether or not adolescents with spina bifida have differences in bone development resulting from their disease or if they're developing less bone mass because they're spending less time doing weight-bearing activities like standing, walking and running."
When these questions have been answered, pediatricians will know if they should encourage patients to push through the physical and emotional barriers and keep struggling to walk if it means amassing more bone and increasing their lifelong ability to avoid leg fractures.
Screening for clinical trial enrollment will begin soon.
###
The Saban Research Institute at Childrens Hospital Los Angeles is among the largest and most productive pediatric research facilities in the United States, with 100 investigators at work on 186 laboratory studies, clinical trials and community-based research and health services. The Saban Research Institute is ranked 8th in NIH funding among children's hospitals in the United States.
Founded in 1901, Childrens Hospital Los Angeles is one of the nation's leading children's hospitals and is acknowledged worldwide for its leadership in pediatric and adolescent health. Childrens Hospital Los Angeles is one of only 7 children's hospitals in the nation – and the only children's hospital on the West Coast – ranked in all 10 pediatric specialties in the U.S. News & World Report rankings and named to the magazine's "Honor Roll" of children's hospitals.
Childrens Hospital Los Angeles is a premier teaching hospital and has been affiliated with the Keck School of Medicine of the University of Southern California since 1932.
---