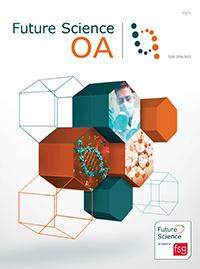 Future Science Group (FSG) today announced the publication of a new article in Future Science OA looking to identify and define key terms associated with bioinks and bioprinting.
The use of 3D printing technologies for medical applications is a relatively new and rapidly expanding field, and is being approached in a multi-disciplinary manner. This has led to overlapping and ambiguous definitions within the field as a whole, and confusion over some terms, for example the prefix of 'bio-'. This new piece from William Whitford (GE Healthcare Life Sciences, USA) and James B. Hoying (Advanced Solutions Life Sciences, USA) introduces common definitions for 3D bioprinting-related terms, putting them into context. Terms defined within the article include 3D and 4D printing, bioadditive manufacturing, biofabrication, biomanufacturing, bioprinting, biomimetic printing and bioinks, among others.
"Additive manufacturing has transformed our approach to production in many ways," notes Whitford. "There is now rapid development in the bioresearch, diagnostic and therapeutic applications for 3D printing. It's difficult to even keep abreast of the number and types of relevant printing technologies, applications and vocabulary. We here identify some of the terms recently coined in this arena."
"3D printing in medicine is an exciting field with great implications for the future," commented Francesca Lake, Managing Editor. "With the rapidly expanding body of literature, evinced by the recent launch of the Journal of 3D Printing in Medicine and the expert networking site 3DMedNet from Future Science Group, it is integral to ensure that terms associated with this technology are understood, similarly, by all. We hope this article will help achieve that goal."
###
The article is available free to read at: http://www.future-science.com/doi/full/10.4155/fsoa-2016-0044.
About Future Science OA
Launched in March 2015, Future Science OA is the inaugural gold open access journal from Future Science Group. It publishes articles covering research of application to human health, and utilizes a CC-BY license. Future Science OA embraces the importance of publishing all good-quality research with the potential to further the progress of medical science. Negative and early-phase research will be considered. The journal also features review articles, editorials and perspectives, providing readers with a leading source of commentary and analysis.
About the Journal of 3D Printing in Medicine
3D printing and bioprinting are now being used in increasingly advanced ways in healthcare, allowing new levels of precision, personalization and cost efficiency. Launching in 2016, the peer-reviewed Journal of 3D Printing in Medicine is poised at the brink of an exciting new era in healthcare. Encompassing all aspects of 3D printing and bioprinting of relevance to medicine, the journal provides a forum for research, review and commentary in a fast-moving, interdisciplinary research area. http://www.futuremedicine.com/loi/3dp
About 3DMedNet
At 3DMedNet we truly believe that 3D printing and bioprinting is going to have a huge impact on medicine and healthcare. The field comprises a multidisciplinary mix of experts, from regulators and manufacturers to surgeons and bioengineers; 3DMedNet is a network that unites all members of this diverse community, enabling the connection and collaboration that will help this exciting field move forward at an even faster rate. https://www.3dmednet.com/
About Future Science Group
Founded in 2001, Future Science Group (FSG) is a progressive publisher focused on breakthrough medical, biotechnological, and scientific research. FSG's portfolio includes two imprints, Future Science and Future Medicine. In addition to this core publishing business, FSG develops specialist eCommunities. Key titles and sites include Bioanalysis Zone, Epigenomics, Nanomedicine and the award-winning Regenerative Medicine.
The aim of FSG is to service the advancement of clinical practice and drug research by enhancing the efficiency of communications among clinicians, researchers and decision-makers, and by providing innovative solutions to their information needs. This is achieved through a customer-centric approach, use of new technologies, products that deliver value-for-money and uncompromisingly high standards. http://www.futuresciencegroup.com
---
Journal
Future Science OA