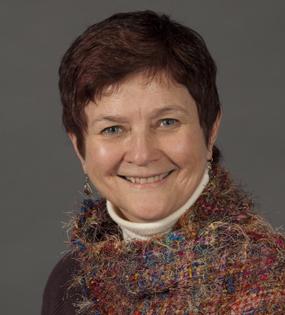 New research confirms that sleep disturbances are linked to pain and depression, but not disability, among patients with osteoarthritis (OA). Study results published in Arthritis Care & Research, a journal of the American College of Rheumatology (ACR), found that poor sleep increases depression and disability, but does not worsen pain over time.
Arthritis is one of the top three health concerns that cause disability in the U.S., with OA being the most common form of arthritis. Medical evidence reports that nearly 30 million Americans are affected by OA, which has increased healthcare costs by $186 billion between 1996 and 2005. Previous studies show that those with knee OA report issues with initiating sleep (31%), difficulty maintaining sleep at night (81%), and general sleep problems (77%).
"Sleep disturbance is a common complaint among those with pain, particularly among those with OA," explains Dr. Patricia Parmelee from the Center for Mental Health & Aging at The University of Alabama in Tuscaloosa. "Our research is unique as we investigate the complex relationships among sleep, OA-related pain, disability and depressed mood simultaneously in a single study."
For the present study 288 patients with knee OA provided information on sleep disturbances, pain, functional limitations, and depressive symptoms. Researchers recruited participants from diverse settings to gather a broad representation of OA subjects. Sleep disturbances at the start of the study were used to predict changes in pain, disability and depression after a one-year period.
Findings indicate that sleep was independently associated with pain and depression at baseline. Disability was not linked to baseline sleep disturbances. In individuals with high pain levels, the combination of poor sleep and pain exacerbated depression. Sleep disturbance at baseline predicted increased depression and disability, but not pain at one-year follow-up.
Dr. Parmelee adds, "This study shows that depression plays a strong role in the sleep-pain connection, particularly with severe pain. Further investigation of sleep in disability progression may lead to new interventions that disrupt the cycle of OA distress."
###
This study is published in Arthritis Care & Research. Media wishing to receive a PDF of this article may contact sciencenewsroom@wiley.com.
Full citation: "Sleep Disturbance in Osteoarthritis: Linkages with Pain, Disability and Depressive Symptoms." Patricia A. Parmelee, Caitlan A. Tighe and Natalie D. Dautovich. Arthritis Care and Research; Published Online: October 6, 2014 (DOI: 10.1002/acr.22459).
URL Upon Publication: http://doi.wiley.com/10.1002/acr.22459
Author Contact: To arrange an interview with Dr. Parmelee, please contact David Miller with the University of Alabama at dcmiller2@ur.ua.edu.
Media Advisory
2014 ACR/ARHP Annual Meeting Press Registration Now Open.
What: Registration is now open to journalists planning to attend the 2014 ACR/ARHP Annual Meeting in Boston.
Thousands of rheumatologists and rheumatology health professionals are expected to attend this year's meeting, which will highlight the latest advances in rheumatology research.
Where: Boston Convention Center; Boston, Mass.
When: November 15-19, 2014
Online Registration: To register for a press badge click here
Policies: Please make sure to review our press guidelines http://www.acrannualmeeting.org/Press as they may impact your ability to receive press credentials
Dates for this year's annual meeting:
Press registration closes: Monday, November 3
Press conference schedule announced: Early-October
On-site Newsroom opens: Saturday, November 15; 7:30 AM ET
Opening Lecture/Embargo lifts: Saturday, November 15; 4:30 PM ET
http://www.acrannualmeeting.org/Press or contact Bonny Senkbeil at (404) 633-3777 or via e-mail at bsenkbeil@rheumatology.org, 404-633-3777
About the Journal
Arthritis Care & Research is an official journal of the American College of Rheumatology (ACR), and the Association of Rheumatology Health Professionals (ARHP), a division of the College. Arthritis Care & Research is a peer-reviewed journal that publishes both original research and review articles that promote excellence in the clinical practice of rheumatology. Relevant to the care of individuals with arthritis and related disorders, major topics are evidence-based practice studies, clinical problems, practice guidelines, health care economics, health care policy, educational, social, and public health issues, and future trends in rheumatology practice. The journal is published by Wiley on behalf of the ACR. For more information, please visit the journal home page at http://wileyonlinelibrary.com/journal/acr.
About Wiley
Wiley is a global provider of content-enabled solutions that improve outcomes in research, education, and professional practice. Our core businesses produce scientific, technical, medical, and scholarly journals, reference works, books, database services, and advertising; professional books, subscription products, certification and training services and online applications; and education content and services including integrated online teaching and learning resources for undergraduate and graduate students and lifelong learners.
Founded in 1807, John Wiley & Sons, Inc. (NYSE: JWa, JWb), has been a valued source of information and understanding for more than 200 years, helping people around the world meet their needs and fulfill their aspirations. Wiley and its acquired companies have published the works of more than 450 Nobel laureates in all categories: Literature, Economics, Physiology or Medicine, Physics, Chemistry, and Peace. Wiley's global headquarters are located in Hoboken, New Jersey, with operations in the U.S., Europe, Asia, Canada, and Australia. The Company's website can be accessed at http://www.wiley.com.
---
Journal
Arthritis Care & Research