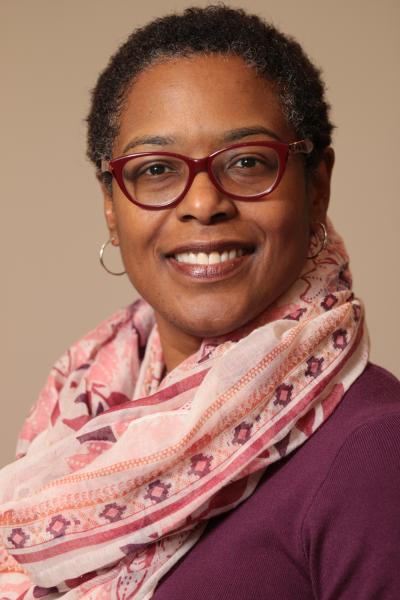 Denise Fyffe, PhD, senior research scientist in Spinal Cord Injury (SCI)/Outcomes and Assessment Research at Kessler Foundation, has been awarded a $392,000 Craig H. Neilsen Foundation grant to explore the personal and environmental factors that influence functional independence and community participation of racial/ethnically diverse people with SCI. This three-year grant funds a study examining daily patterns of self-care and mobility among Non-Hispanic White, Non-Hispanic Black and Hispanic males living with SCI.
"We know that individuals with SCI from racial and ethnic minority groups are at higher risk for secondary medical complications and psychological distress, and are limited by fewer options for wheelchairs," noted Dr. Fyffe. "These disparities lead to poorer functional status, which contributes to greater likelihood of physical and cognitive decline, dependency, re-hospitalization and mortality. This grant enables us to cultivate culturally sensitive interventions and community-based strategies that will improve outcomes among underserved groups living with SCI."
Researchers will elicit a combination of subjective and objective information. Individuals will be interviewed to assess their perceptions and experiences of daily self-care and mobility activities. Activity data will be gathered objectively using the Wheelchair Activity Monitoring Instrument (WhAMI) - a tracking technology similar to a Fitbit that combines a summary of wheelchair activities with a time diary. The participants across racial/ethnic groups will be drawn from the database of the federally funded Northern New Jersey SCI System (NNJSCIS), a collaborative project of Kessler Foundation, Kessler Institute for Rehabilitation, and University Hospital in Newark. Dr. Fyffe is a co-investigator in the NNJSCIS.
"As the general population becomes more diverse, we are seeing increasing diversity in the population with SCI," said Trevor Dyson-Hudson, MD, director of SCI Research at Kessler Foundation, and co-director of the NNJSCIS, "and learning that many individuals from minority groups face disproportionately greater challenges. Because of our long history in the SCI Model System (SCIMS), we are well positioned to research the factors that contribute to the disparities in outcomes among subgroups of the SCI community," he explained. "With this support from the Craig H. Neilsen Foundation, we will gain a better understanding of the intersection of culture and this devastating injury, and apply that knowledge to rehabilitation research that benefits all individuals with SCI."
###
Drs. Dyson-Hudson and Fyffe have research faculty appointments in the Department of Physical Medicine and Rehabilitation at Rutgers New Jersey Medical School.
This research is supported by funding from the Craig H. Neilsen Foundation, Grant #434187. The Northern New Jersey SCI Model System is funded by grant #90SI5026 from the National Institute on Disability, Independent Living, and Rehabilitation Research (NIDILRR).
About Kessler Foundation:
Kessler Foundation, a major nonprofit organization in the field of disability, is a global leader in rehabilitation research that seeks to improve cognition, mobility, and long-term outcomes -- including employment -- for people with neurological disabilities caused by diseases and injuries of the brain and spinal cord. Kessler Foundation leads the nation in funding innovative programs that expand employment opportunities for people with disabilities.
For more information on Kessler Foundation's research, visit KesslerFoundation.org.
Facebook | http://www.facebook.com/KesslerFoundation
Twitter | http://www.twitter.com/KesslerFdn
YouTube | http://www.youtube.com/user/KesslerFoundation
Instagram | http://www.instagram.com/kesslerfdn
iTunes & SoundCloud | http://www.soundcloud.com/kesslerfoundation
Contacts:
Carolann Murphy,PA
973-324-8382
CMurphy@KesslerFoundation.org
Laura Viglione, MS
973-323-3675
LViglione@KesslerFoundation.org
---