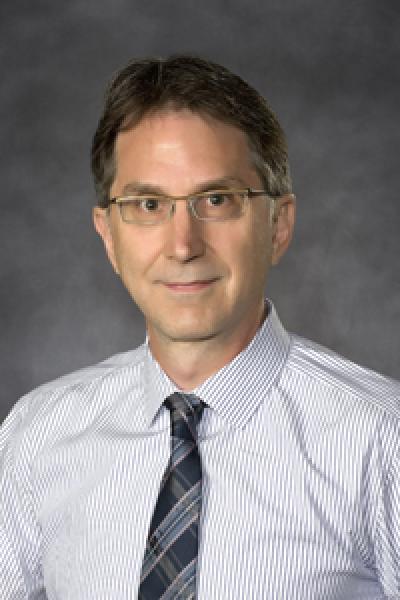 New research reports that more than one third of total knee replacements in the U.S. were classified as "inappropriate" using a patient classification system developed and validated in Spain. The study, published in Arthritis & Rheumatology, a journal of the American College of Rheumatology (ACR), highlights the need for consensus on patient selection criteria among U.S. medical professionals treating those with the potential need of knee replacement surgery.
The Agency for Healthcare Research and Quality reports more than 600,000 knee replacements are performed in the U.S. each year. In the past 15 years, the use of total knee arthroplasty has grown significantly, with studies showing an annual volume increase of 162% in Medicare-covered knee replacement surgeries between 1991 and 2010. Some experts believe the growth is due to use of an effective procedure, while others contend there is over-use of the surgery that relies on subjective criteria.
The present study led by Dr. Daniel Riddle from the Department of Physical Therapy at Virginia Commonwealth University in Richmond, examined the criteria used to determine the appropriateness of total knee arthroplasties. "To my knowledge, ours is the first U.S. study to compare validated appropriateness criteria with actual cases of knee replacement surgery," said Dr. Riddle.
A modified version of the appropriateness classification system developed by Escobar et al. along with the Western Ontario and McMaster Universities Arthritis Index (WOMAC) Pain and Physical Function scales were used to assess participants enrolled in the Osteoarthritis Initiative—a prospective 5-year study funded in part by the National Institutes of Health (NIH). There were 175 subjects who underwent total knee replacement surgery, and were classified as appropriate, inconclusive, or inappropriate.
The mean age of knee replacement patients was 67 years and 60% of the group was female. Analyses show that 44% of surgeries were classified as appropriate, 22% as inconclusive, and 34% deemed inappropriate. The characteristics of patients undergoing surgery were varied.
"Our finding that one third of knee replacements were inappropriate was higher than expected and linked to variation in knee pain OA severity and functional loss. These data highlight the need to develop patient selection criteria in the U.S.," concludes Dr. Riddle.
In a related editorial, Dr. Jeffery Katz from the Orthopedic and Arthritis Center for Outcomes Research at Brigham and Women's Hospital in Boston, Mass., writes, "I agree with Riddle and colleagues, and with Escobar and colleagues, that we should be concerned about offering total knee replacements to subjects who endorse "none" or "mild" on all items of the WOMAC pain and function scales."
###
Dr. Katz also calls for an update to the criteria used to determine which patients are good candidates for total knee arthroplasty. Dr Katz's work is supported in part by a grant from the NIH (P60AR047782).
This study is published in Arthritis & Rheumatology. Media wishing to receive a PDF of this article may contact sciencenewsroom@wiley.com.
Full citation: "Using a Validated Algorithm to Judge the Appropriateness of Total Knee Arthroplasty in the United States: A Multi-Center Longitudinal Cohort Study." Daniel L. Riddle, William A. Jiranek and Curtis W. Hayes. Arthritis & Rheumatology; Published Online: June 30, 2014 (DOI: 10.1002/art.38685).
URL Upon Publication: http://doi.wiley.com/10.1002/art.38685
Editorial: "Appropriateness of Total Knee Replacement." Jeffrey N. Katz, Arthritis & Rheumatology; Published Online: June 30, 2014 (DOI: 10.1002/art.38688).
URL Upon Publication: http://doi.wiley.com/10.1002/art.38688
About the Authors: To arrange an interview with Dr. Riddle, please contact Eric Peters with Virginia Commonwealth University at +1 804-828-0563 or petersem@vcu.edu. Media wishing to speak with Dr. Katz may contact Jessica Maki with Brigham & Women's Hospital at jmaki3@partners.org.
About the Journal
Arthritis & Rheumatology is an official journal of the American College of Rheumatology (ACR) and covers all aspects of inflammatory disease. The American College of Rheumatology is the professional organization whose members share a dedication to healing, preventing disability, and curing the more than 100 types of arthritis and related disabling and sometimes fatal disorders of the joints, muscles, and bones. Members include practicing physicians, research scientists, nurses, physical and occupational therapists, psychologists, and social workers. The journal is published by Wiley on behalf of the ACR. For more information, please visit http://wileyonlinelibrary.com/journal/art.
About Wiley
Wiley is a global provider of content-enabled solutions that improve outcomes in research, education, and professional practice. Our core businesses produce scientific, technical, medical, and scholarly journals, reference works, books, database services, and advertising; professional books, subscription products, certification and training services and online applications; and education content and services including integrated online teaching and learning resources for undergraduate and graduate students and lifelong learners.
Founded in 1807, John Wiley & Sons, Inc. (NYSE: JWa, JWb), has been a valued source of information and understanding for more than 200 years, helping people around the world meet their needs and fulfill their aspirations. Wiley and its acquired companies have published the works of more than 450 Nobel laureates in all categories: Literature, Economics, Physiology or Medicine, Physics, Chemistry, and Peace. Wiley's global headquarters are located in Hoboken, New Jersey, with operations in the U.S., Europe, Asia, Canada, and Australia. The Company's website can be accessed at http://www.wiley.com.
---
Journal
Arthritis & Rheumatology