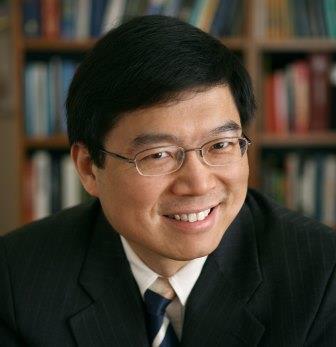 WASHINGTON--The Optical Society (OSA) is pleased to name Lihong Wang, California Institute of Technology, USA, the 2018 Michael S. Feld Biophotonics Award recipient. Wang is recognized for inventing the world's fastest two-dimensional receive-only camera and enabling real-time imaging of the fastest phenomena such as light propagation and fluorescence decay.
"Lihong's research crosses disciplines and impacts what we can see today with advanced imaging technologies," remarked OSA Award Selection Committee Chair, Maria Angela Franceschini, Massachusetts General Hospital, USA. "We are honored to be able to present this year's Feld award to Lihong for the broad impact of his work."
The Michael S. Feld Biophotonics Award recognizes individuals for their innovative and influential contributions to the field of biophotonics, regardless of their career stage. The scope of the award encompasses all areas of biophotonics ranging from fundamental optics discoveries in biology to development of new theoretical frameworks and novel instrumentation to clinical translational research for biomedicine. The award is endowed by Massachusetts Institute of Technology, Hamamatsu Photonics K.K., Coherent Inc., David Feld, Ramachandra Dasari, Adam Wax, Kyungwon An, Robert Gold, Charles Holbrow, Firooz Partovi, Manoharan Ramasamy, Rebecca Richards-Kortum and Guillermo Tearney.
"On behalf of The Optical Society, I would like to thank the nominators, references, and selection committee members who participated in the nomination process," added Ian Walmsley, 2018 President of The Optical Society and Pro-Vice-Chancellor for Research and Hooke Professor of Experimental Physics at the University of Oxford, UK. "Lihong joins an esteemed group of past winners and we look forward to recognizing his achievement at an award ceremony later this year."
Lihong Wang is Bren Professor of Medical and Electrical Engineering at Caltech. He has published 470 journal articles, delivered 460 keynote/plenary/invited talks and published the first functional photoacoustic CT and 3D photoacoustic microscopy. In 2010 he, with co-author Hsin-i Wu, received the Joseph W. Goodman Book Writing Award for Biomedical Optics: Principles and Imaging and 2011 Wang was awarded OSA's C.E.K. Mees Medal for seminal contributions to photoacoustic tomography and Monte Carlo modeling of photon transport in biological tissues and for leadership in the international biophotonics community. Other recognitions include NIH Director's Pioneer Award, IEEE Technical Achievement and Biomedical Engineering Awards, SPIE Britton Chance Biomedical Optics Award, and an honorary doctorate from Lund University, Sweden and National Academy of Engineering member.
Wang's research includes: development of deep photoacoustic imaging of biological tissues, breaking the long-standing optical diffusion limit and providing the only modality capable of multiscale high-resolution functional and molecular imaging of organelles, cells, tissues, and organs as well as small-animal organisms in vivo; development of time-reversed ultrasonically encoded optical focusing in scattering tissue; and development of the world's fastest camera, called compressed ultrafast photography, capable of imaging of light propagation in real time at 10 THz frame rate.
Looking to learn more about today's Biophotonic advancements?
Today's optical technologies can be used for imaging and sensing everything from molecules to man. The OSA BioMedical Congress will be held from 2-6 April in Hollywood, Florida. The Congress is comprised of four topical meetings highlighting the role of optics in the study, diagnosis and treatment of human health and disease; ranging from molecular level investigations to in-vivo imaging of patients.
Media Registration Information
Credentialed media and analysts who wish to cover OSA's BioMedicalCongress can submit a form to register for a full-access conference media badge. Registration, travel information and exhibitor news can be found in the OSA BioMedical Congress Media Room.
About The Optical Society
Founded in 1916, The Optical Society (OSA) is the leading professional organization for scientists, engineers, students and entrepreneurs who fuel discoveries, shape real-life applications and accelerate achievements in the science of light. Through world-renowned publications, meetings and membership initiatives, OSA provides quality research, inspired interactions and dedicated resources for its extensive global network of optics and photonics experts. For more information, visit osa.org.'
Media Contacts:
Rebecca B. Andersen
The Optical Society
randersen@osa.org
+1 202.416.1443
Joshua Miller
The Optical Society
jmiller@osa.org
+1 202.416.1435
---