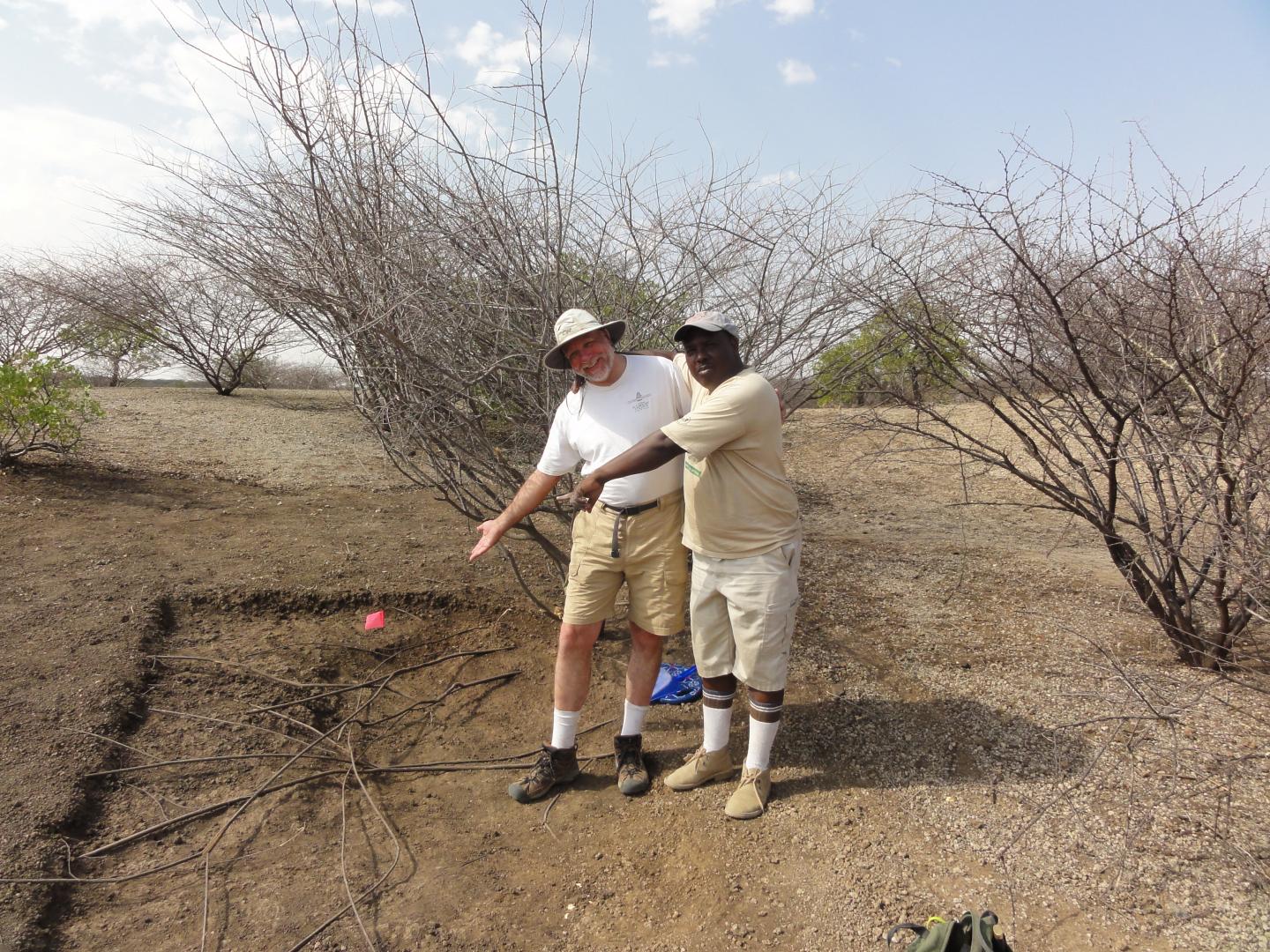 University of Arkansas anthropologist J. Michael Plavcan will co-lead an international project focused on Natodomeri, a newly discovered fossil site in Kenya that will expand scientists' understanding of the origins of modern humans around the time of their migration out of Africa.
"Natodomeri is possibly the best overall paleontological site ever discovered from this time period," Plavcan said. "It is a truly extraordinary fossil site, yielding not only the remains of our immediate ancestors and the tools they made, but also information about the environments in which they lived. Our work there is critical for a deeper understanding of the origins of modern humans during this time."
Plavcan, professor of anthropology in the Fulbright College of Arts and Sciences, received a $211,064, four-year award from the National Science Foundation for the project. He will collaborate with Kyalo Manthi of the National Museums of Kenya; Nick Blegen at the University of Cambridge in the United Kingdom; Carol Ward at the University of Missouri; Patrick Gathogo from Austin, Texas; and an international team of experts in paleontology, geology and archeology, including Amelia Villaseñor, assistant professor in the Department of Anthropology at the University of Arkansas. Manthi will lead the field work, while Blegen will direct archeological work.
With fossils and artifacts roughly 200,000 years old, the Natodomeri site in northwest Kenya so far has yielded a complete skull and partial skeleton of an early modern human, as well as the remains of several other individuals. The site has also produced extensive archeological material, especially tools, and many fossils of animals that these early humans lived with. The site is comparable in age to another famous hominin site, Omo Kibish in Ethiopia, and thus presents an excellent opportunity to compare early humans from the same time period but existing in different places.
The NSF award will fund three field seasons during which researchers will systematically gather and study fossils of all species at the site, including excavating the skeleton associated with the skull. Researchers will also gather and study tools and document the geology of the site. Students will learn field methods and use new technologies to study fossils.
The fossil of the human skull will be digitally reconstructed, and 3-D models of all human remains, as well as archeological and animal remains, will be made available to the public. When field work is finished, a large international team of researchers will convene to analyze the anatomical, environmental, geological and archeological remains. Their analysis will provide a complete and in-depth assessment of these early modern humans.
A year ago, Plavcan and Manthi, along with collaborator Carol Ward at the University of Missouri, announced the discovery of Nanopithecus browni, a new species of monkey found at Kanapoi, a different site in Kenya.
To listen to Plavcan discuss his work in Kenya, tune in to Short Talks From the Hill, a research podcast of the University of Arkansas.
###
---