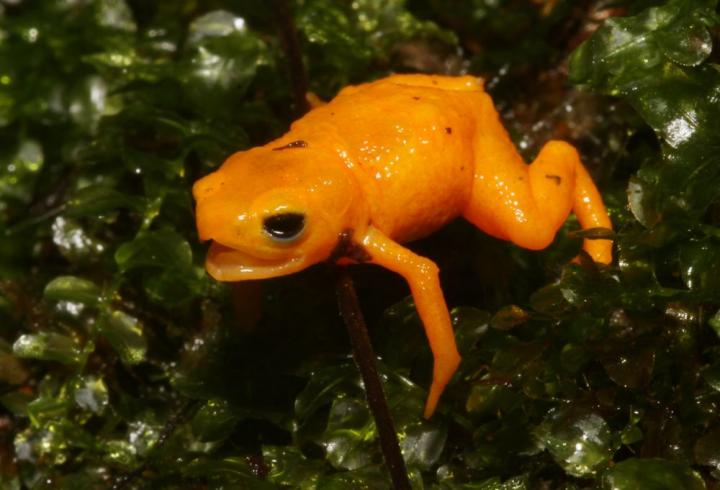 Small but deadly: researchers identify a new fluorescent - and highly poisonous - pumpkin toadlet species in Brazil.
###
Article Title: Hidden by the name: A new fluorescent pumpkin toadlet from the Brachycephalus ephippium group (Anura: Brachycephalidae)
Funding: CSG, MP, MTM, and PHAGM, scholarship from Coordenação de Aperfeiçoamento de Pessoal de Nível Superior (CAPES). The funders had no role in study design, data collection and analysis, decision to publish, or preparation of the manuscript.
Competing Interests: The authors have declared that no competing interests exist.
Article URL: https://journals.plos.org/plosone/article?id=10.1371/journal.pone.0244812
---