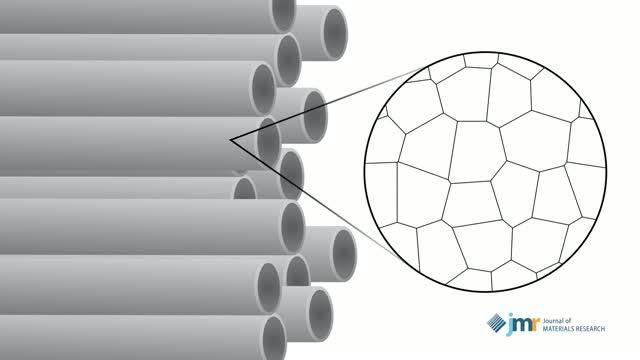 The 2017 JMR Paper of the Year has been awarded to Arvind Kalidindi and Christopher A. Schuh, from Massachusetts Institute of Technology, for their paper 'Phase transitions in stable nanocrystalline alloys' (Published June 14, 2017 - JMR volume 32, issue 11).
The Authors developed a Monte Carlo-based simulation that determines the minimum free energy state of an alloy with a strong tendency for grain boundary segregation that considers both different grain sizes and a large solute configuration space. Using this method, Kalidindi and Schuh are able to determine how the grain size changes as a function of temperature and produce equilibrium phase diagrams for nanocrystalline alloys.
Their paper is freely available in perpetuity.
###
---