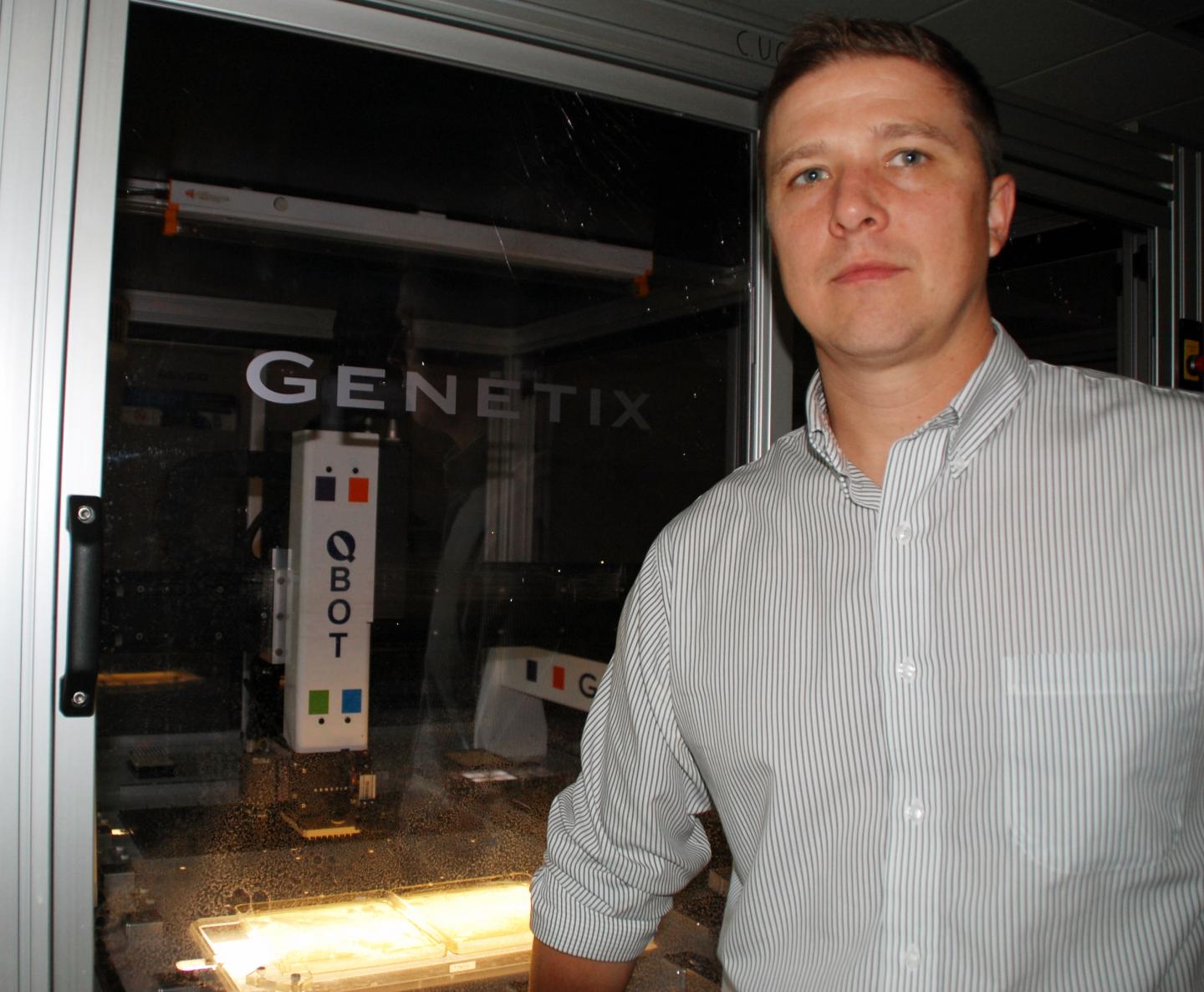 CLEMSON - A five-member team that includes Clemson University scientist Chris Saski - the director of Clemson's Genomics and Computational Biology Laboratory - will share a $2.4 million grant recently awarded by the National Science Foundation to continue genomics research on Upland cotton.
The NSF project is designed to further advance a groundbreaking achievement published April 20 in the scientific journal Nature Biotechnology, where it was revealed that Saski had contributed to decoding the genetic makeup of Upland cotton for the first time in the ancient plant's history. The newly announced funding will spearhead the completion of a reference genome sequence for cotton, while also accelerating the interpretation of the critical DNA information needed to facilitate a new era of DNA-informed breeding and biology for cotton.
"We've got a map, but it's still a first draft," said Saski, who is also a research professor in the Department of Genetics and Biochemistry as well as the Institute for Translational Genomics. "What we're now striving for is a reference-grade genome that has the resolution and accuracy necessary to unlock cotton's most complex secrets. The results from this project will have direct insights into polyploid genomes, and also lay the framework for deeper analysis into the genome of cotton with outcomes in both cotton cell biology and agriculture as a whole."
From the total grant, Saski and Clemson will receive more than $250,000 in the first year of the two-year project. A similar amount will be awarded in the second year, but this has not yet been finalized.
The team's primary goal is to sequence the genome of Upland cotton to a standard not yet achieved in a polyploid plant. About 80 percent of all plant species are polyploid, which means they contain two paired sets of chromosomes - unlike human beings, who contain one paired set.
Saski and his collaborators have devised a high-tech blend of the latest technology that will pave the way for sequencing other complex polyploid genomes. The team also plans to work with cotton experts in the U.S. and abroad to foster cooperation and collaboration among scientists, plant breeders and Extension specialists.
Cotton has an economic impact of more than $200 million in South Carolina and generates $500-billion worldwide. Improving Upland cotton fiber yield and quality will help clothe, feed and fuel our ever-expanding human population. Renowned for its versatility, the venerable plant is our most important renewable textile fiber. Parts of cotton are even used as feed for animals.
"This will set the stage for using DNA information to inform and benefit plant breeders on how to produce superior species with higher yield, better fiber and better tolerance to drought," Saski said. "We're faced with a lot of challenges - an elastic climate, an expanding population, the depletion of our fossil fuels. Cotton provides solutions to all these things."
###
The other four members of the team are Z. Jeffrey Chen of the University of Texas at Austin, David Stelly of Texas A&M, Jane Grimwood of the HudsonAlpha Institute for Biotechnology and Brian Scheffler of the U.S. Department of Agriculture's Agricultural Research Service.
This material is based upon work supported by the National Science Foundation under Grant No. 1444552. Any opinions, findings and conclusions or recommendations expressed in this material are those of the authors and do not necessarily reflect the view of NSF.
Contacts:
Chris Saski
saski@clemson.edu
864-656-0973
Jim Melvin, Media Contact
jsmelvi@clemson.edu
864-784-1707
---