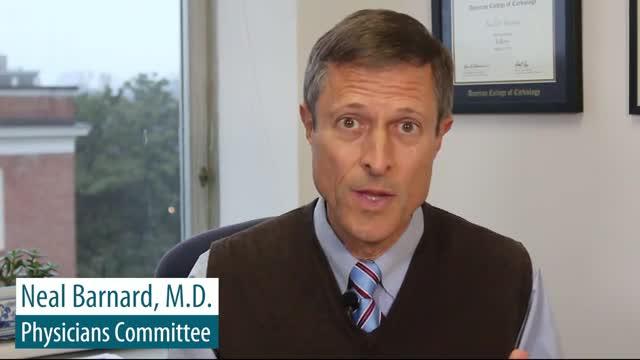 WASHINGTON--The Physicians Committee for Responsible Medicine--a nonprofit with 12,000 doctor members--has released the third edition of its Nutrition Guide for Clinicians as an app available for free download on Google Play and the Apple Store. The comprehensive medical reference manual provides the latest evidence-based information on nutrition's role in prevention and treatment of nearly 100 conditions.
"The Nutrition Guide for Clinicians fills a crucial need for medical students and practicing clinicians--it provides the nutrition information that is the key to tackling diabetes, heart disease, cancer, obesity, and dozens of other conditions but is underemphasized in medical schools," says Physicians Committee president Neal Barnard, M.D. "The new Nutrition Guide for Clinicians app puts detailed nutrition education into every white coat pocket."
Studies show that more than half of medical students feel their nutrition education is inadequate, and that few residents, fellows, and other clinicians are comfortable with managing their patients' nutrition problems.
The app's coverage of nearly 100 diseases and conditions--ranging from Alzheimer's disease and type 2 diabetes to influenza and rheumatoid arthritis--includes risk factors, diagnoses, and typical treatments, including guidelines to discuss dietary changes with patients. The app also includes in-depth examinations of general nutrition, macronutrients, micronutrients, and nutritional requirements for all stages of life.
The Nutrition Guide, which was reviewed by specialists at medical schools and major medical institutions throughout the United States was developed on Unbound Medicine's online authoring platform uPub™. With expertise in medical informatics, health technology, and medical publishing, Unbound Medicine has delivered innovative mobile and web solutions to health care institutions, associations, and individual clinicians for nearly 20 years.
###
Founded in 1985, the Physicians Committee for Responsible Medicine is a nonprofit health organization that promotes preventive medicine, conducts clinical research, and encourages higher standards for ethics and effectiveness in research and medical training.
---