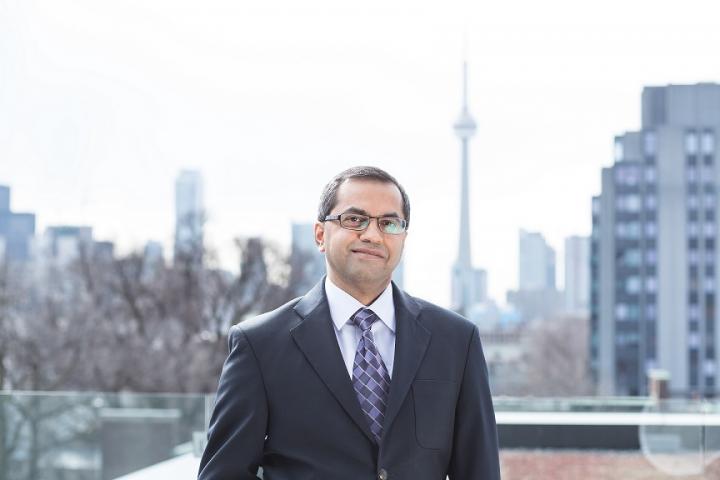 Toronto - A leading scholar in behavioural economics and a professor of marketing at the University of Toronto's Rotman School of Management has been named as the Canada Research Chair in Behavioural Science and Economics by the Government of Canada.
Dilip Soman is a professor of marketing at the Rotman School of Management. A behavioral scientist with a PhD from the University of Chicago Graduate School of Business, he is the director of Behavioural Economics in Action at Rotman, a research centre that partners with non-profit organizations, companies, and governmental agencies to use research findings to solve social problems such as financial literacy, obesity, and fraud. BEAR, and its partners, combine decades of research in decision-making with empirically-tested tools to facilitate behavioural change. He is also past inaugural director of the University of Toronto's India Innovation Institute.
Prof. Soman is a world leading researcher in the area of behavioural economics and its applications to consumer wellbeing, marketing and policy. His work combines insights from psychology and economics to better understand how individuals make decisions. He works with ideas42 and serves as advisor to a number of welfare organizations. In 2016, he was appointed to the Privy Council Office in the Canadian Federal Government as a Senior Policy Advisor and Scholar in Residence in its Innovation Hub and continues to serve as the Hub's trusted advisor.
Established in 2000, the Canada Research Chairs program not only supports important research but also helps Canadian universities attract and retain the best and most promising researchers from around the world. In addition to conducting research that improves the country's depth of knowledge and quality of life, the chairs also train the next generation of leaders in their fields through student supervision and teaching. The chair for Prof. Soman was among sixteen new Canada Research Chairs at the University of Toronto announced today.
The Rotman School of Management is part of the University of Toronto, a global centre of research and teaching excellence at the heart of Canada's commercial capital. Rotman is a catalyst for transformative learning, insights and public engagement, bringing together diverse views and initiatives around a defining purpose: to create value for business and society. For more information, visit http://www.rotman.utoronto.ca
###
For more information:
Ken McGuffin
Manager, Media Relations
Rotman School of Management
University of Toronto
Voice 416.946.3818
E-mail mcguffin@rotman.utoronto.ca
---