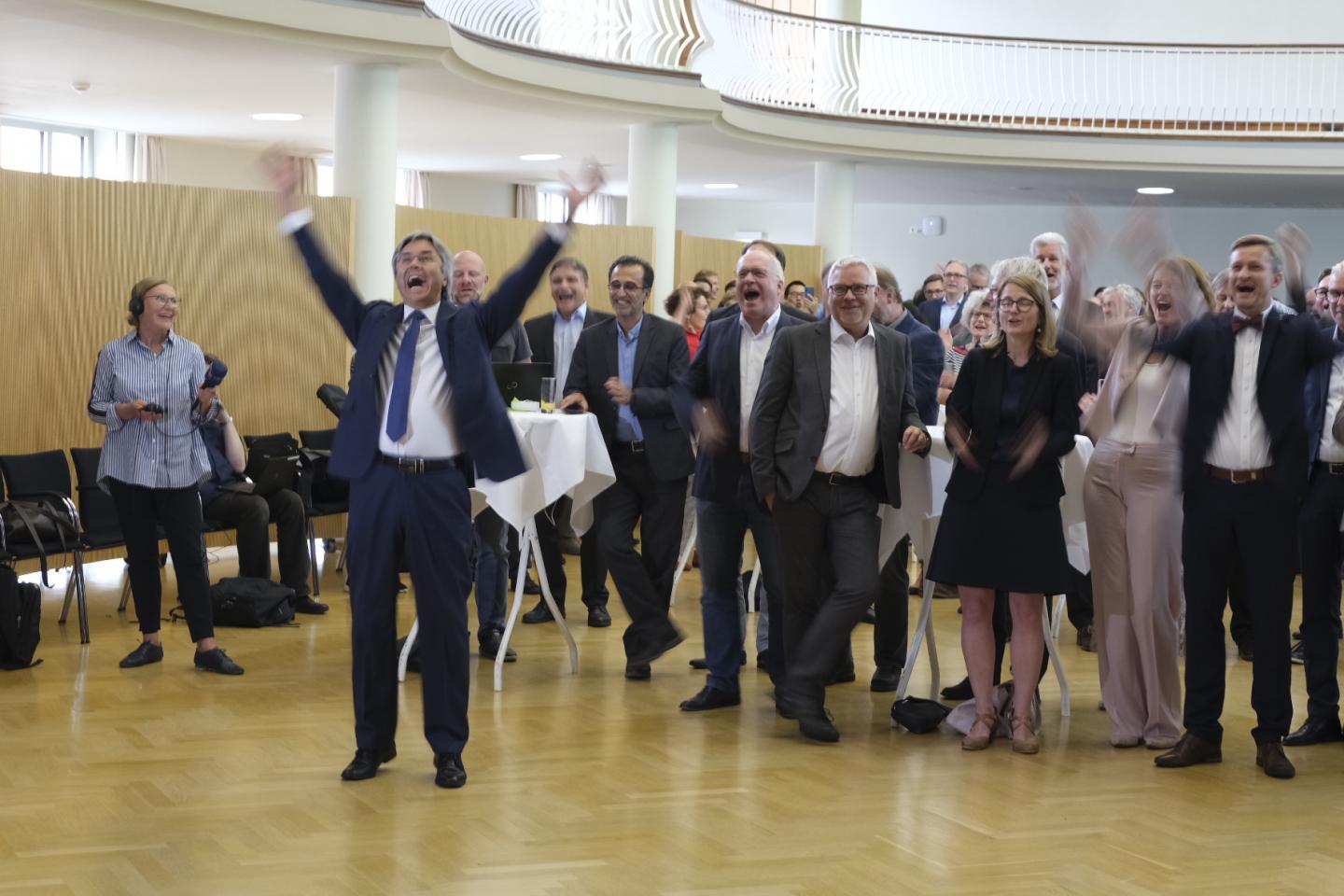 TU Dresden is one of a total of 11 Universities of Excellence in Germany and the only University of Excellence in the eastern German federal states (except Berlin).
At TU Dresden, the result was met with euphoric applause. In response, the Rector, Prof. Hans Müller-Steinhagen, emphasised the importance of this title for the strategic development of the university: "We have been funded as a University of Excellence for seven years and, thanks to the measures realised with this support, we have managed to join the ranks of Germany's top universities. For example, we have used that funding to attract top national and international scientists to TU Dresden, optimise our structures and processes, and intensify cooperations with non-university research institutions within the DRESDEN-concept alliance. Our new strategy for the coming years until 2028 was based on these achievements and convinced the reviewers of our merits and potential. I would like to thank everyone involved in the preparation of the proposal and in the participation of the on-site assessment!"
The long-term strategy now aims at anchoring TUD as one of Germany's top universities and as an international player. The following five points are of crucial importance:
- The world's brightest talents at all career levels are to be attracted to TU Dresden where they will be able to realise their full potential.

- TU Dresden will continue to refine its scientific profile and strengthen its emerging fields.

- Synergetic cooperations within the university and within the DRESDEN-concept network are to be expanded. This applies to international cooperations as well.

- The impact and visibility of TU Dresden in the business sector and society are to be intensified.

- The motivated, committed and innovative mind-set known as the "Dresden Spirit" at the Dresden science hub will continue to be bolstered.
TU Dresden was able to convince the jury with this concept. "Our strategy is not to simply maintain the status quo. Rather, it is based both on the successful implementation of the Institutional Strategy from the previous round of the Excellence competition, as well as on precise analyses and suggestions from university members and our vision of the future," emphasises Prof. Müller-Steinhagen. Approximately 1,000 TUD members were involved in the development of the concept.
Today's decision is also immensely important for TU Dresden because permanent funding has been secured. A scientific evaluation will take place every seven years. Funding will start on 1st November 2019. A total of around 148 million euro per year will be available to fund all Universities of Excellence. The formal confirmation and the exact funding amount for TU Dresden is expected within the next few days.
###
---