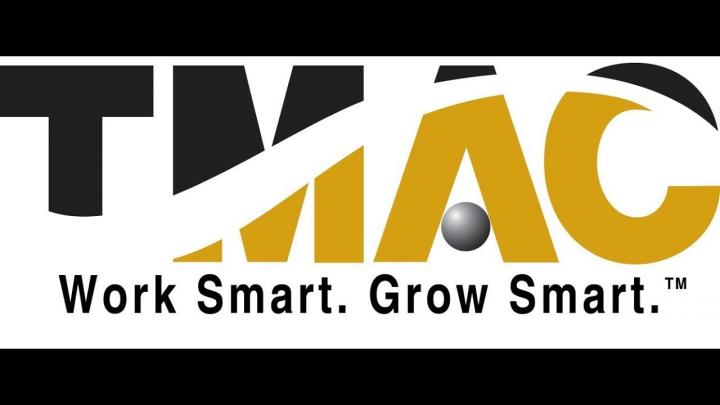 TMAC at The University of Texas at Arlington received $3.3 million in federal funding to help small- and medium-sized businesses respond to the COVID-19 pandemic.
The funding is part of a nationwide $50 million pool of money authorized by the CARES Act that the Department of Commerce's National Institute of Standards and Technology (NIST) is awarding for COVID-19-related projects to Manufacturing Extension Partnership (MEP) centers in all 50 states and Puerto Rico. TMAC is the Manufacturing Extension Partnership for the state of Texas.
TMAC delivers hands-on business management, technology and operations solutions to a wide range of businesses. TMAC's mission is to bolster the global competitiveness of the Texas economy by increasing its extended manufacturing enterprise through developing and improving profits, products, processes, technology and people.
TMAC has eight offices across Texas including at UT Arlington, Texas Tech University, University of Texas El Paso, University of Texas Rio Grande Valley, Southwest Research Institute, Bee Hive Fund, Texas A&M Extension Service and Lamar University. TMAC at UTA serves North Texas and as a statewide office.
Mark Sessumes, TMAC state executive director, said the pandemic has underscored supply chain weaknesses that TMAC and MEP have known about for decades.
"Many products are produced by foreign supply chains located outside the United States. When supply chains are disrupted, it creates havoc on producing and providing products to U.S. consumers," Sessumes said. "Health-related products including equipment, pharma and personal protective equipment don't just impact American lives, but also our economy, livelihoods, safety and national security."
The COVID funding allows TMAC to work with small- and medium-sized manufacturers to reshore supply chains and restore operations.
"In addition, it funds TMAC to work with manufacturers that want to expand their capabilities and capacity to produce critical equipment and personal protective equipment to fill exponential demand now and in the future," Sessumes said.
The TMAC website has more information on how to apply for the grant money or for help during the COVID-19 pandemic.
"These grants are part of President Trump's whole-of-America effort to combat COVID-19 and help America's businesses recover," Department of Commerce Secretary Wilbur Ross said in a statement. "Small- and medium-sized manufacturers are among the leaders of the swift and strong comeback from this unprecedented health challenge, and the Department of Commerce is doing our part to support their efforts."
Walter G. Copan, undersecretary of commerce for standards and technology and NIST director, said that for more than 30 years, NIST MEP has supported U.S. manufacturing and built a national network that can immediately reach over a third of U.S. manufacturers.
"The MEP centers have the expertise to help client companies make the products needed to fight this pandemic and to help manufacturers across the supply chain weather this storm," Copan said in a statement.
Successful applications will allow MEP centers to help manufacturers recover from workforce and supply chain interruptions; apply for private insurance claims and disaster loans from the Small Business Administration; and access resources at the federal, state and local levels.
MEP centers may also use the funds to assess the operating needs of manufacturers, scout for manufacturers that can produce critically needed medical equipment and supplies and organize peer-to-peer manufacturing councils.
###
---