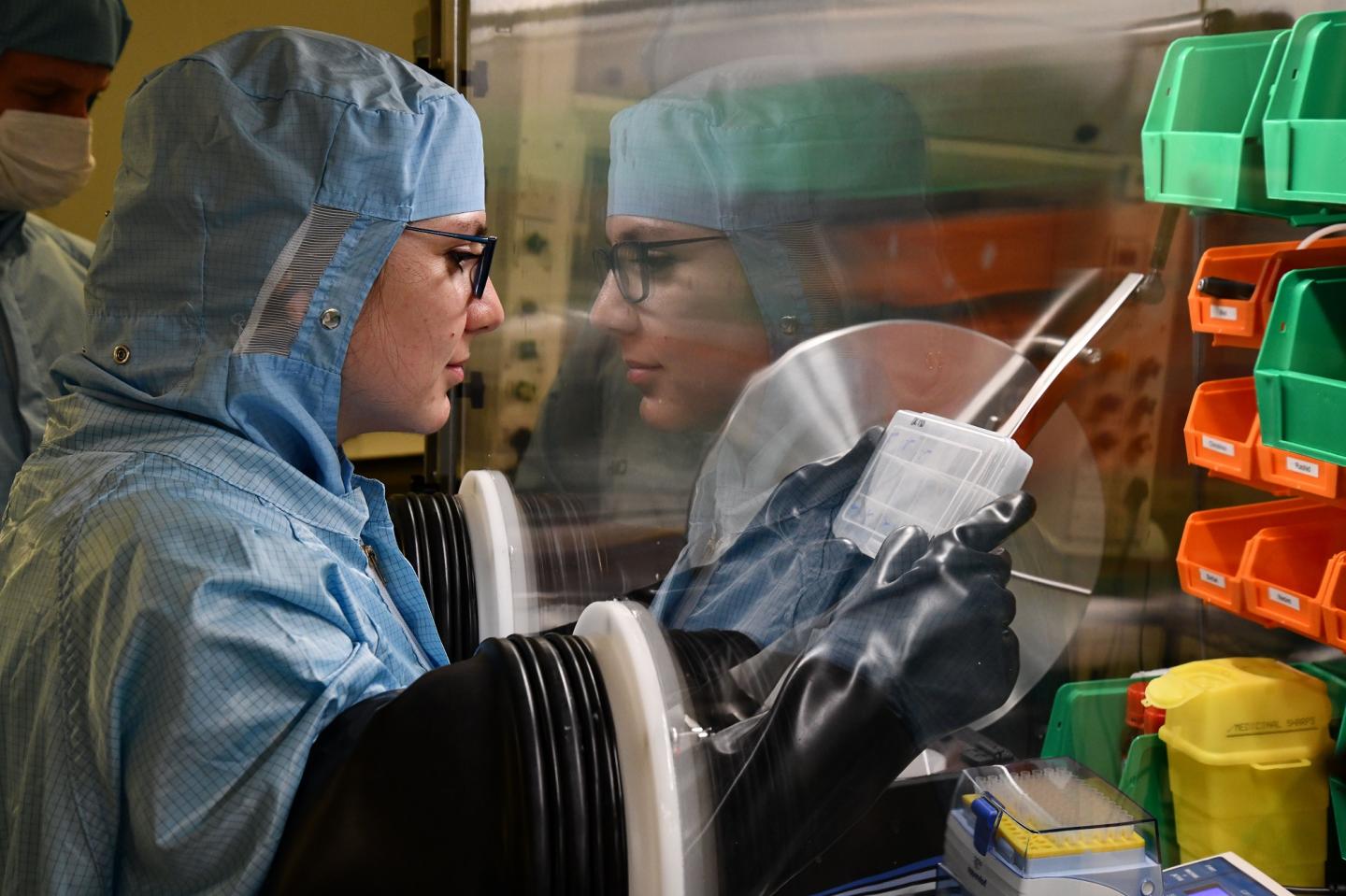 A £6 million award will drive next-generation solar technology into new applications.
The grant brings together three world-renowned research groups from Swansea University, Imperial College London and Oxford University to advance organic and perovskite solar cells into applications that current solar technologies are not suitable for.
These next-generation photovoltaics show great promise: their performance competes with current technology, but they have the advantages of being flexible, lightweight, cheap to produce, and they can be printed directly onto products during manufacture.
These properties make them suitable for new applications that will be critical to advances such as:
5G, which requires ultra-lightweight sources of power for pseudo-satellites and high-altitude unmanned aerial vehicles (UAVs)
The Internet of Things, for which sensors and computing devices are increasingly embedded into everyday objects;
Zero-carbon buildings and vehicles, which could use their roofs, walls and windows to generate power.
The award is a Programme Grant from the Engineering and Physical Sciences Research Council. It will be used by the team to:
Deliver the fundamental science and engineering to underpin the development of these promising solar technologies;
Develop low-carbon, low-cost manufacturing methods that will enable them to be produced at scale;
Develop prototypes to show how they can provide solar power in new applications.
The research programme is called Application Targeted and Integrated Photovoltaics (ATIP).
It will be led by SPECIFIC Innovation and Knowledge Centre at Swansea University in partnership with Swansea's new Centre for Integrative Semiconductor Materials (CISM), the Centre for Processable Electronics (CPE) at Imperial College London, and Oxford University's Department of Physics.
It also involves twelve key industry partners from different parts of the supply chain, who understand the technical and cost requirements to deliver new products to market.
The programme will be led by Professor James Durrant FRS from SPECIFIC Innovation and Knowledge Centre.
Professor James Durrant said:
"The fact that the EPSRC has chosen to award this Programme Grant is testament both to the expertise of our team and to the UK's strength in this field. With these three leading centres working together, we will be able to advance the next generation of solar technologies from the lab to the real world more quickly, for the benefit of the UK and the rest of the world."
The project has also been backed by the UK's solar research community.
Professor Michael Walls of Loughborough University, Director of the EPSRC Supergen Solar Network, commented:
'The electricity generated by solar modules has become an important part of the global energy mix. Its continued growth is vital to the UK's commitment to net zero carbon emissions by 2050. UK researchers have pioneered a new and super-efficient solar technology based on perovskite chemistry. The new EPSRC funded project on 'Application Targeted and Integrated Photovoltaics' will take this exciting technology closer to deployment'
EPSRC Executive Chair, Professor Dame Lynn Gladden, said:
"This exciting, multi-disciplinary project represents a step-change in the application of solar power and will help the UK to cut emissions and develop a climate-resilient, zero-carbon economy.
"The versatility and low cost of this emerging technology also demonstrates how innovative sustainable technologies will help us to improve the way we communicate through 5G and the Internet of Things."
UK Government Science Minister, Amanda Solloway, said:
"This funding will allow our brilliant researchers from some of our leading universities to make the next generation of solar technologies a reality.
"These ground-breaking technologies have the potential to power up zero emissions vehicles, bolster our telecommunications network and provide clean energy for many of the devices we rely on every day. All of this will be essential to building a greener future and achieving net zero by 2050."
Secretary of State for Wales Simon Hart said:
"With this £6 million investment, the UK Government is backing some of south Wales' very best scientists and researchers, as they work to advance the next generation of solar technologies.
"The UK Government funding will accelerate the development of this new, lightweight solar technology, generating benefits for consumers across the world and helping us to reach our target of net-zero emissions by 2050."
###
Notes to editors:
Find out more about ATIP (Application Targeted and Integrated Photovoltaics)
SPECIFIC Innovation & Knowledge Centre aims to reduce carbon emissions from buildings by developing a range of technologies that work together to generate, store and release solar energy. The centre brings together world class academic and industrial expertise in the fields of functional coatings, solar energy capture, energy storage, building energy systems and technology integration. With unique pilot manufacturing facilities and business development expertise, the centre takes technologies from the laboratory to full scale demonstration and works with industry partners to bring them to market. SPECIFIC is led by Swansea University, with Strategic Partners Tata Steel, Akzo Nobel, NSG Pilkington Glass and Cardiff University. It is funded by the European Regional Development Fund through the Welsh Government, Innovate UK and EPSRC.
Swansea University is a world-class, research-led, dual campus university offering a first-class student experience and has one of the best employability rates of graduates in the UK. The University has the highest possible rating for teaching - the Gold rating in the Teaching Excellence Framework (TEF) in 2018 and was commended for its high proportions of students achieving consistently outstanding outcomes.
Swansea climbed 14 places to 31st in the Guardian University Guide 2019, making us Wales' top ranked university, with one of the best success rates of graduates gaining employment in the UK and the same overall satisfaction level as the Number 1 ranked university.
The 2014 Research Excellence Framework (REF) 2014 results saw Swansea make the 'biggest leap among research-intensive institutions' in the UK (Times Higher Education, December 2014) and achieved its ambition to be a top 30 research University, soaring up the league table to 26th in the UK.
The University is in the top 300 best universities in the world, ranked in the 251-300 group in The Times Higher Education World University rankings 2018. Swansea University now has 23 main partners, awarding joint degrees and post-graduate qualifications.
The University was established in 1920 and was the first campus university in the UK. It currently offers around 350 undergraduate courses and 350 postgraduate courses to circa 20,000 undergraduate and postgraduate students. The University has ambitious expansion plans as it moves towards its centenary in 2020 and aims to continue to extend its global reach and realise its domestic and international potential.
Swansea University is a registered charity. No.1138342. Visit http://www.swansea.ac.uk
For more information:
Kevin Sullivan, Swansea University Public Relations Office k.g.sullivan@swansea.ac.uk
Follow us on Twitter: http://www.twitter.com/SwanseaUni Find us on Facebook: http://www.facebook.com/swanseauniversity
---