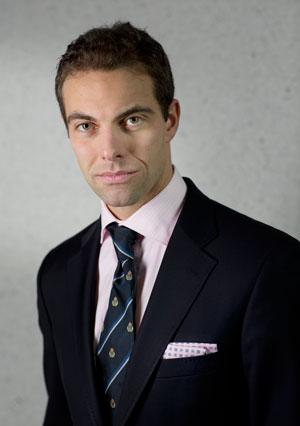 Hamas rule in Gaza has been characterised by strong authoritarian elements, and yet characterised also by a pragmatic approach to its own ideology. An Islamic state governed by Sharia law is something that has neither been sought nor been established in practice. This is shown by a new thesis from the University of Gothenburg.
After the Hamas victory in the Palestinian parliamentary elections in 2006, many observers thought that the new Islamist government would introduce Sharia law and abolish the democratic system. Others believed that the willingness shown by Hamas to take part in the parliamentary process indicated rather that the movement was about to change direction and become more democracy-friendly.
Björn Brenner has studied Hamas in situ in Gaza and shows in his thesis that the movement governs in two different ways.
"On the one hand, Hamas rule has been authoritarian and often meant disregarding the fundamental rights and freedoms of its own people. On the other hand, it has not tried to change the political system into the Islamic Sharia state warned against by many observers. The fact is that the Hamas government has chosen instead to reinforce the existing secular institutions, the judicial system above all," says Björn Brenner.
His research on Hamas in Gaza, which took place over a six-year period, consists partly of in-depth interviews with key figures in the Palestinian political sphere and administration, and partly of a number of observational studies of what the movement's governance has meant in practice for Gaza's inhabitants.
"As regards the judicial system, Hamas has restored 'law and order' of a kind in the Gaza Strip. For example, there is now a better functioning judiciary and a more effective police authority. Nevertheless, it cannot be claimed to be law and order in any democratic sense. The legal certainty of Gaza's inhabitants is dependent on which party affiliation they have," says Björn Brenner.
The thesis addresses several aspects of Hamas governance, reform of the legal system being one of these. The other aspects illustrate Hamas' relations with the different factions within and without Parliament who are in opposition, and the way these are handled by the government.
The subject of the thesis is a topical one given Sweden's recognition of Palestine and the social debate on the question that has now arisen throughout Europe.
"Regardless of what one thinks of Hamas, this actor will remain a force to be reckoned with for the foreseeable future and have an influence on Israeli as well as Palestinian politics. What Hamas does and how the movement will develop over the next few years may come to play a crucial role in the creation of a Palestine state and, in that case, the form that will take," says Björn Brenner.
###
For more information, please contact:
Björn Brenner, telephone: 08-553 427 05, email: bjorn.brenner@fhs.se
Thesis title: Islamist Governance Hamas Style: Readings from the Palestinian Experiment in Islamic Democracy
The thesis abstract is available for download on: http://hdl.handle.net/2077/37696
---