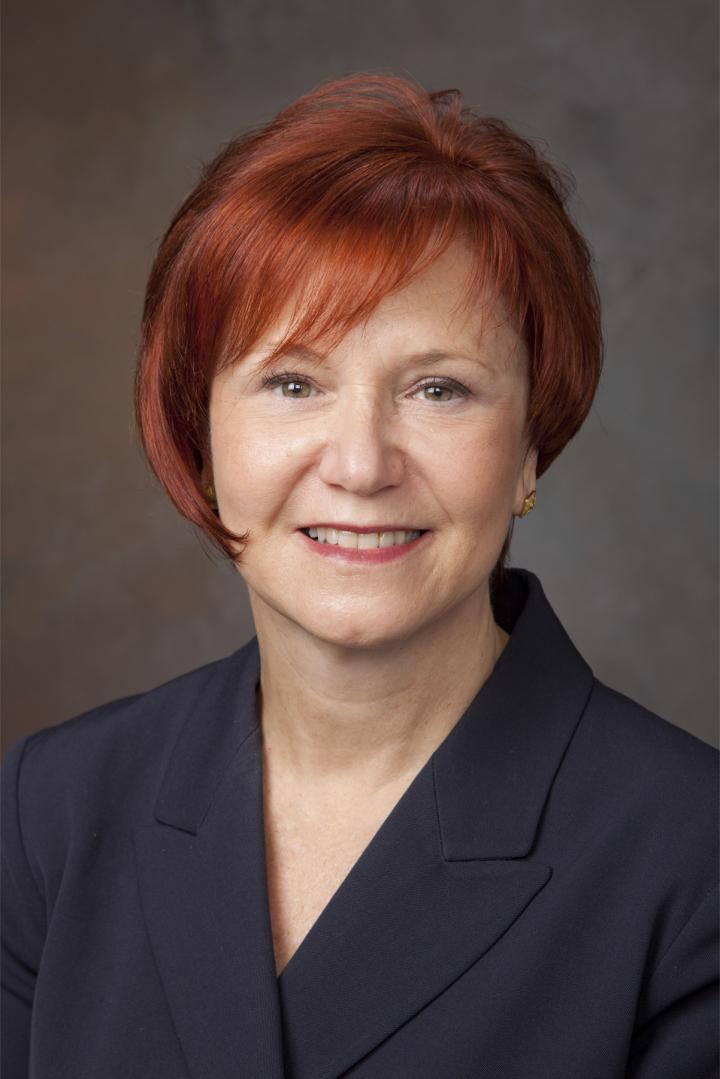 Gail D'Onofrio, M.D., Professor, Department of Emergency Medicine, Yale School of Medicine and David Fiellin, Professor, Department of Internal Medicine, Yale School of Medicine have earned the latest Dan Anderson Research Award for their study examining the impact of buprenorphine treatment on treatment engagement and opioid use outcomes among opioid dependent patients admitted to the emergency department (ED). Sponsored by the Butler Center for Research at the Hazelden Betty Ford Foundation, the award honors a single published article by a researcher who has advanced the scientific knowledge of addiction treatment and recovery.
Drs. D'Onofrio and Fiellin earned the award for their study, "Emergency Department-Initiated Buprenorphine/Naloxone Treatment for Opioid Dependence: A Randomized Clinical Trial", published in 2015 in the Journal of the American Medical Association. The study focused on 329 individuals with opioid dependence who were admitted to an urban teaching hospital emergency department in the period spanning 2009 -- 2013. After screening, eligible participants were randomly assigned to 3 conditions: 1) brief substance abuse screening and referral to treatment; 2) a brief intervention (a 10-15 minute brief negotiation interview) in addition to referral to treatment; and 3) brief intervention, referral to treatment, and treatment with buprenorphine. Patients in the third condition who were in moderate to severe opioid withdrawal were given buprenorphine in the ED, and all patients in this condition received office-based buprenorphine treatment in the weeks following the ED visit. The authors were interested in whether administering buprenorphine along with the typical procedure of screening, brief intervention and treatment referral would increase successful initiation of formal addiction treatment and reduce opioid use.
"Patients with opioid dependence are at increased risk of adverse health consequences and often seek medical care in EDs" said D'Onofrio. "The introduction of buprenorphine/naloxone may provide ED physicians the opportunity to initiate effective medication treatment in conjunction with brief intervention and referral." Dr. Fiellin also states that "due to the profound neurobiological and behavioral changes that characterize opioid dependence, it is likely that a more potent intervention, such as ED-initiated treatment including buprenorphine, will be needed to produce optimal outcomes." Dr. Roger Weiss, Chief, Division of Alcohol and Drug Abuse at McLean Hospital and Professor of Psychiatry at Harvard Medical School nominated Drs. D'Onofrio and Fiellin for the award, stating "this paper is so important because far more people with substance use disorders are seen in general medical settings than in specialty addiction treatment programs. It is thus imperative that the field develops effective interventions in these settings."
The study produced several interesting and noteworthy results. Participants receiving buprenorphine in addition to treatment referral and brief intervention were significantly more likely than patients in the other groups to be engaged in formal addiction treatment within 30 days of the ED visit. The percentages of patients engaged in treatment were 78% of the buprenorphine group, 37% of the treatment referral group and 45% of the brief intervention group. In addition, the buprenorphine group reduced their weekly opioid use days per week from 5.4 days to .9 days, a much larger decrease than patients in the other groups. These findings suggest that when coupled with brief intervention and referral, ED-initiated buprenorphine holds a great deal of promise in getting opioid dependent patients to initiate and engage in addiction treatment, which increases the likelihood of positive opioid use outcomes.
"Our Scientific Panel of Advisors was extremely impressed with the scientific rigor of this study, the applicability of the results, and the fact that the findings have the potential to dramatically improve the lives of individuals with opioid dependence," stated Dr. Audrey Klein, Executive Director of the Butler Center for Research at the Hazelden Betty Ford Foundation. "As Dr. Weiss pointed out, primary care and/or the emergency department are the only points of health service contact for many opioid dependent individuals. We know that screening and brief intervention in these settings can help, and we know that buprenorphine treatment is effective. The ER provides physicians with a unique opportunity to help clients deal with their opioid problem."
Drs. D'Onofrio and Fiellin will accept the award and a $2,000 honorarium from the Hazelden Betty Ford Foundation later this year. The award is named for the late Dan Anderson, Ph.D., the former president of Hazelden and one of the major architects of the Minnesota Model, the interdisciplinary approach to addiction treatment that has been implemented worldwide.
D'Onofrio and Fiellin's research was selected as the best from among several outstanding candidates by the Scientific Panel of the Butler Center for Research. The panel includes Klein; Valerie Slaymaker, Ph.D., Vice President of Education, Quality and Research, Hazelden Betty Ford Foundation; Carlton Erickson, Ph.D., University of Texas-Austin; Lee Ann Kaskutas, Dr.PH, Alcohol Research Group, Emeryville, Calif.; Stephanie O'Malley, Ph.D., Yale University; John Finney, Ph.D., Center for Healthcare Evaluation, VA Palo Alto Health Care System; John F. Kelly, Ph.D., Massachusetts General Hospital, Psychiatry; Constance Weisner, Ph.D., University of California-San Francisco; and Keith Humphreys, Ph.D., Stanford School of Medicine.
Recognizing outstanding research and conducting research of its own are the primary objectives of the Butler Center for Research, the research arm of the Hazelden Betty Ford Foundation.
###
The Hazelden Betty Ford Foundation helps people reclaim their lives from the disease of addiction. It is the nation's largest nonprofit treatment provider, with a legacy that began in 1949 and includes the 1982 founding of the Betty Ford Center. With 16 sites in California, Minnesota, Oregon, Illinois, New York, Florida, Massachusetts, Colorado and Texas, the Foundation offers prevention and recovery solutions nationwide and across the entire continuum of care for youth and adults. It includes a specialized program for legal professionals, the largest recovery publishing house in the country, a fully-accredited graduate school of addiction studies, an addiction research center, an education arm for medical professionals and a unique children's program, and is the nation's leader in advocacy and policy for treatment and recovery. Learn more at http://www.HazeldenBettyFord.org and on Twitter @hazldnbettyford.
---