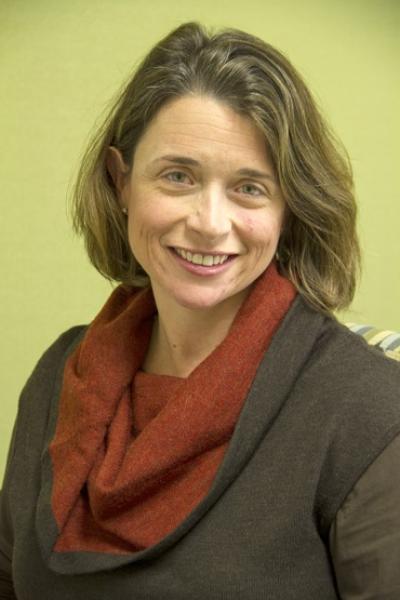 West Orange, NJ. September 16, 2014. Kessler Foundation researchers have published a study supporting the role of slowed processing speed in the executive deficits found in individuals with multiple sclerosis (MS). "Does slowed processing speed account for executive deficits in multiple sclerosis? Evidence from neuropsychological performance and structural neuroimaging," was published online ahead of print on August 18 by Rehabilitation Psychology The authors are Victoria Leavitt, PhD, of the Manhattan Memory Center, formerly of Kessler Foundation. Co-authors are Foundation scientists Glenn Wylie, DPhil, Denise Krch, PhD, Nancy Chiaravalloti, PhD, John DeLuca, PhD, and James Sumowski, PhD.
Cognitive deficits, which affect half the population with MS, are disabling symptoms that adversely affect quality of life. To evaluate the role of processing speed in deficits of executive function, scientists compared the performance of tasks with and without the element of processing speed in 50 patients with MS with 28 controls. Disease progression was estimated by the degree of cerebral atrophy on neuroimaging.
"Our results point to slowed processing speed as the mechanism underlying deficits in executive function," said Dr. Chiaravalloti. "Understanding this association is an important step toward the development of effective cognitive rehabilitation strategies for individuals with MS. We should focus our efforts on two key domains - processing speed and memory."
"Additional neuropsychological measures should be included in future studies," she added. "We also need to focus on the contribution of specific brain pathology, such as frontal atrophy and lesion load, to executive deficits."
###
Funding sources: National Institute on Disability & Rehabilitation Research (H133P090009), National Institutes of Health (R01 HD045798; HD060765), National MS Society (RG2596; RG3330A).
About MS Research at Kessler Foundation
Kessler Foundation's cognitive rehabilitation research in MS is funded by grants from the National Institutes of Health, National MS Society, NJ Commission of Brain Injury Research, Consortium of MS Centers, Biogen Idec, Hearst Foundation, and Kessler Foundation. Under the leadership of John DeLuca, PhD, senior VP for Research & Training, and Nancy Chiaravalloti, PhD, director of Neuropsychology & Neuroscience Research, scientists have made important contributions to the knowledge of cognitive decline in MS. Clinical studies span new learning, memory, executive function, attention and processing speed, emotional processing, employment and cognitive fatigue. Research tools include innovative applications of neuroimaging, iPADs, and virtual reality. Among recent findings are the benefits of cognitive reserve and aerobic exercise; correlation between cognitive performance and outdoor temperatures; efficacy of short-term cognitive rehabilitation using modified story technique; factors related to risk for unemployment, and the correlation between memory improvement and cerebral activation on fMRI. Foundation research scientists have faculty appointments at Rutgers New Jersey Medical School. The opening of the Rocco Ortenzio Neuroimaging Center at Kessler Foundation has greatly expanded the Foundation's capability for neuroscience research in MS and other neurological conditions.
About Kessler Foundation
Kessler Foundation, a major nonprofit organization in the field of disability, is a global leader in rehabilitation research that seeks to improve cognition, mobility and long-term outcomes, including employment, for people with neurological disabilities caused by diseases and injuries of the brain and spinal cord. Kessler Foundation leads the nation in funding innovative programs that expand opportunities for employment for people with disabilities. For more information, visit KesslerFoundation.org. facebook.com/KesslerFoundation
Carolann Murphy, PA; 973.324.8382; CMurphy@KesslerFoundation.org
Lauren Scrivo, 973.324.8384/973.768.6583 (cell); LScrivo@KesslerFoundation.org
---
Journal
Rehabilitation Psychology