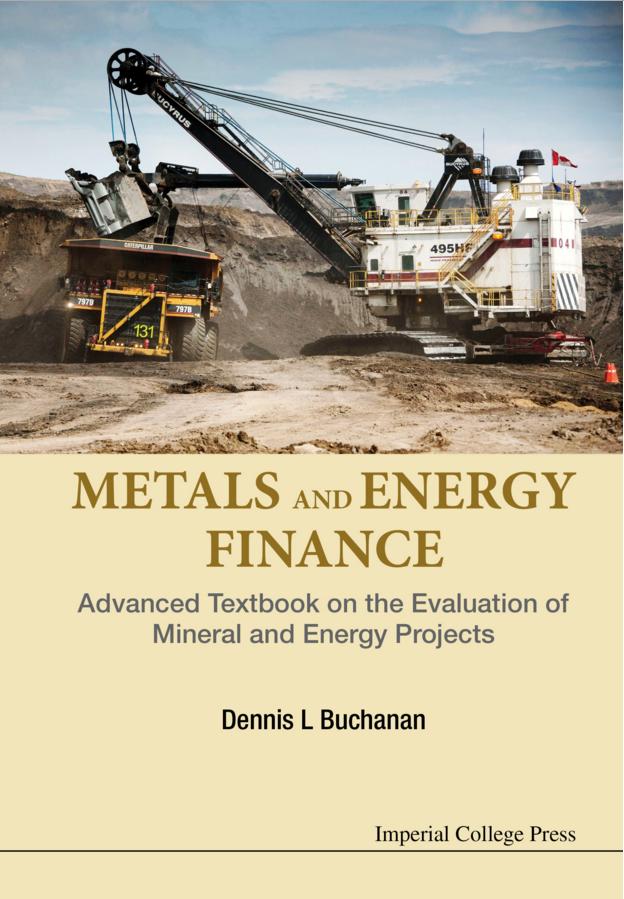 Extractive industry finance recognizes that major changes in the international mining and petroleum industries over the last decade have significantly increased the demand for professionals with skills that blend technical and financial engineering with a business perspective. Metals and Energy Finance was thus developed to meet the need.
The financial services sector makes little distinction between the mining and petroleum extractive industries; however, it should be recognized that mining is just part of the extraction stages, which include down-stream processing; while coal is as important a source of energy as petroleum. The choice of Metals and Energy Finance for the title of the book therefore allows for a broader treatment of the extractive industries.
The book incorporates ideas that evolved during the delivery of a range of professional development courses by the author, research undertaken on the underlying technical principles applying to mineral projects and demonstrating how these influence financial modelling, teaching at a postgraduate level in this field and professional assignments, as a consultant and as an expert witness in a range of legal cases. In 2006 he launched the MSc Metals and Energy Finance degree as a joint Imperial College London Faculty of Engineering and Business School programme and the structure of the book is based on its teaching modules.
Financial models of case studies covered in this book demonstrate how financial engineering can be used to offset risk associated with operational issues that impact on the original financial performance indicators. It will therefore be of interest to professionals in the financial services sector, new business divisions of the mining and petroleum companies, consultancies and graduates looking to develop careers in these areas.
An executive overview of the contents of the book are delivered as a short course through the Imperial College Centre for Continuing Professional Development. Details on: http://www3.imperial.ac.uk/cpd/courses/subject/mineral/mef Details of the MSc Metals and Energy Finance programme are given on: http://www.imperial.ac.uk/engineering/departments/earth-science/prosp-students/pg-courses/
This book retails for US$48 / £32 (paperback) and US$98 / £65 (hardback) at major bookstores. To know more about the book visit http://www.worldscientific.com/worldscibooks/10.1142/9562
###
About World Scientific Publishing Co.
World Scientific Publishing is a leading independent publisher of books and journals for the scholarly, research, professional and educational communities. The company publishes about 600 books annually and about 130 journals in various fields. World Scientific collaborates with prestigious organizations like the Nobel Foundation, US National Academies Press, as well as its subsidiary, the Imperial College Press, amongst others, to bring high quality academic and professional content to researchers and academics worldwide. To find out more about World Scientific, please visit http://www.worldscientific.com.
For more information, contact Amanda Yun at heyun@wspc.com.sg
---