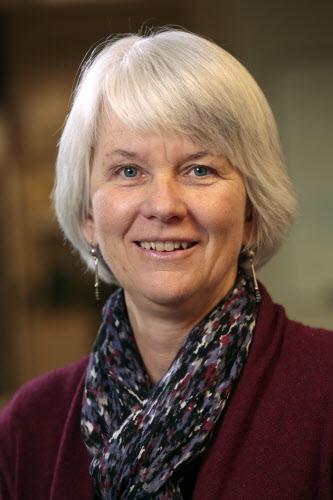 Bottom line / takeaway message: The first and only study to look at isolate HIV-neutralizing antibodies from infants has found that novel antibodies that could protect against many variants of HIV can be produced relatively quickly after infection compared to adults. This suggests that various aspects of HIV-vaccine development, from design to administration, could be improved by mimicking infection and immune response in infants.
Senior/corresponding author: Dr. Julie Overbaugh, a member of the Human Biology Division at Fred Hutchinson Cancer Research Center, Seattle.
Media availability: Overbaugh is available by email by phone June 21 and 22.
Background: HIV is a wily infection that has found many ways to slip out of the immune system's grasp, making it a tricky target for a preventive vaccine. A successful vaccine, experts envision, will trigger our bodies to make antibodies, a specialized type of immune protein, which can block a wide swath of HIV variants from infecting target cells. Occasionally, people infected with HIV naturally develop these broadly neutralizing antibodies -- but only years after exposure and much tweaking by the immune system. An effective vaccine must protect within months, not decades.
How the study was conducted: The team drew on samples taken from infants in Nairobi born to HIV-positive mothers prior to the advent of antiretroviral drugs.
Key results: Infants can produce broadly neutralizing antibodies within the first year of HIV infection, requiring much less somatic hypermutation to generate a broadly neutralizing antibody than would be expected in adults. Additionally, this antibody response is not dominated by just a single antibody, but it appears to be polyclonal, which may make it harder to evade.
Author quote(s): In contrast to work in adults, "we could document a case in infants where a broadly neutralizing antibody developed in a time frame and in a way that is something that we could consider mimicking with a vaccine," Overbaugh said.
Study strengths: Overbaugh leads efforts in the HIV field to examine broadly neutralizing antibodies in infants. The findings demonstrate that key differences in the infant immune response to HIV, or the viruses transmitted to infants, could shed light on ways to improve HIV vaccine design.
Study limitations: The study describes the generation of broadly neutralizing antibodies after natural HIV infection, but does it not show that such antibodies would protect against infection.
###
Funding and disclosures: The work was funded by the National Institutes of Health (grant numbers R01 AI1076105, R01 AI103981, R01 AI120961, R21 AI112389, F30 AI122866 and T32 AI083203).
The authors declare no competing financial interests.
Collaborating institutions: University of Washington, University of Nairobi.
Photos/images: A photo of Overbaugh is available upon request.
Copy of paper: A copy of the embargoed Cell paper, "HIV-1 Neutralizing Antibodies with Limited Hypermutation from an Infant," is available upon request and will be available at this link when the embargo lifts: http://www.cell.com/cell/fulltext/S0092-8674(16)30658-4
ABOUT FRED HUTCH
At Fred Hutchinson Cancer Research Center, home to three Nobel laureates, interdisciplinary teams of world-renowned scientists seek new and innovative ways to prevent, diagnose and treat cancer, HIV/AIDS and other life-threatening diseases. Fred Hutch's pioneering work in bone marrow transplantation led to the development of immunotherapy, which harnesses the power of the immune system to treat cancer with minimal side effects. An independent, nonprofit research institute based in Seattle, Fred Hutch houses the nation's first and largest cancer prevention research program, as well as the clinical coordinating center of the Women's Health Initiative and the international headquarters of the HIV Vaccine Trials Network. Private contributions are essential for enabling Fred Hutch scientists to explore novel research opportunities that lead to important medical breakthroughs. For more information visit fredhutch.org or follow Fred Hutch on Facebook, Twitter or YouTube.
---