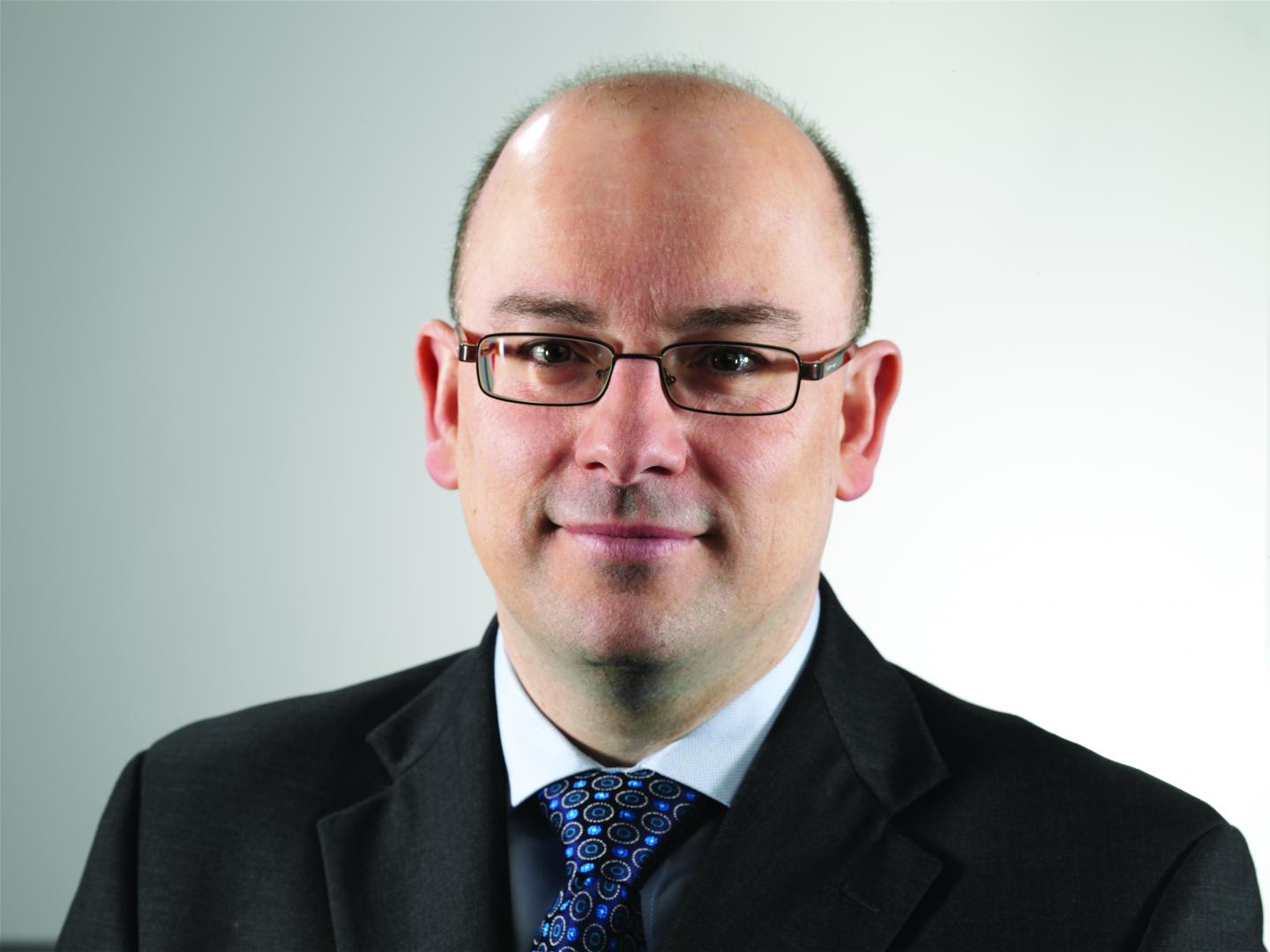 Scientists have developed a three-in-one blood test that could transform treatment of advanced prostate cancer through use of precision drugs designed to target mutations in the BRCA genes.
By testing cancer DNA in the bloodstream, researchers found they could pick out which men with advanced prostate cancer were likely to benefit from treatment with exciting new drugs called PARP inhibitors.
They also used the test to analyse DNA in the blood after treatment had started, so people who were not responding could be identified and switched to alternative therapy in as little as four to eight weeks.
And finally, they used the test to monitor a patient's blood throughout treatment, quickly picking up signs that the cancer was evolving genetically and might be becoming resistant to the drugs.
The researchers, at The Institute of Cancer Research, London, and The Royal Marsden NHS Foundation Trust, say their test is the first developed for a precision prostate cancer therapy targeted at specific genetic faults within tumours.
It could in future allow the PARP inhibitor olaparib to become a standard treatment for advanced prostate cancer, by targeting the drug at the men most likely to benefit, picking up early signs that it might not be working, and monitoring for the later development of resistance.
The study is published today (Monday) in the prestigious journal Cancer Discovery. It was funded by the Prostate Cancer Foundation, Prostate Cancer UK, Movember, Cancer Research UK and the National Institute for Health Research (NIHR) via the Experimental Cancer Medicine Centre network, and the NIHR Biomedical Research Centre at The Royal Marsden and The Institute of Cancer Research (ICR).
The test could help to extend or save lives, by targeting treatment more effectively, while also reducing the side-effects of treatment and ensuring patients don't receive drugs that are unlikely to do them any good.
The new study is also the first to identify which genetic mutations prostate cancers use to resist treatment with olaparib. The test could potentially be adapted to monitor treatment with PARP inhibitors for other cancers.
Researchers at the ICR and The Royal Marsden collected blood samples from 49 men at The Royal Marsden with advanced prostate cancer enrolled in the TOPARP-A phase II clinical trial of olaparib.
Olaparib is good at killing cancer cells that have errors in genes that have a role in repairing damaged DNA such as BRCA1 or BRCA2. Some patients respond to the drug for years, but in other patients, the treatment either fails early, or the cancer evolves resistance.
Looking at the levels of cancer DNA circulating in the blood, the researchers found that patients who responded to the drug had a median drop in the levels of circulating DNA of 49.6 per cent after only eight weeks of treatment, whereas cancer DNA levels rose by a median of 2.1 per cent in patients who did not respond.
Men whose blood levels of DNA had decreased at eight weeks after treatment survived an average of 17 months, compared with only 10.1 months for men whose cancer DNA levels remained high.
The researchers also performed a detailed examination of the genetic changes that occurred in cancer DNA from patients who had stopped responding to olaparib. They found that cancer cells had acquired new genetic changes that cancelled out the original errors in DNA repair - particularly in the genes BRCA2 and PALB2 - that had made the cancer susceptible to olaparib in the first place.
The research puts into action the central aim of the ICR's and The Royal Marsden's research strategy, which is to overcome cancer's adaptability, evolution and drug resistance.
Professor Johann de Bono, Regius Professor of Cancer Research at The Institute of Cancer Research, London, and Consultant Medical Oncologist at The Royal Marsden NHS Foundation Trust, said:
"Our study identifies, for the first time, genetic changes that allow prostate cancer cells to become resistant to the precision medicine olaparib.
"From these findings, we were able to develop a powerful, three-in-one test that could in future be used to help doctors select treatment, check whether it is working and monitor the cancer in the longer term. We think it could be used to make clinical decisions about whether a PARP inhibitor is working within as little as four to eight weeks of starting therapy.
"Not only could the test have a major impact on treatment of prostate cancer, but it could also be adapted to open up the possibility of precision medicine to patients with other types of cancer as well."
Professor Paul Workman, Chief Executive of The Institute of Cancer Research, London, said:
"Blood tests for cancer promise to be truly revolutionary. They are cheap and simple to use, but most importantly, because they aren't invasive, they can be employed or applied to routinely monitor patients to spot early if treatment is failing - offering patients the best chance of surviving their disease.
"This test is particularly exciting because it is multi-purpose, designed for use both before and after treatment, and using both the absolute amounts of cancer DNA in the bloodstream and also a readout of the specific mutations within that genetic material. We believe it can usher in a new era of precision medicine for prostate cancer."
Professor David Cunningham, Director of Clinical Research at The Royal Marsden NHS Foundation Trust, said:
"This is another important example where liquid biopsies - a simple blood test as opposed to an invasive tissue biopsy - can be used to direct and improve the treatment of patients with cancer."
Dr Matthew Hobbs, Deputy Director of Research at Prostate Cancer UK said:
"To greatly improve the survival chances of the 47,000 men diagnosed with prostate cancer each year, it's clear that we need to move away from the current one-size-fits-all approach to much more targeted treatment methods. The results from this study and others like it are crucial as they give an important understanding of the factors that drive certain prostate cancers, or make them vulnerable to specific treatments.
"However, there is still much more to understand before the potentially huge benefits of widespread precision treatment for prostate cancer will reach men in clinics across the UK. That is why Prostate Cancer UK is investing so heavily in this area, including supporting this research released today."
###
Notes to editors
For more information please contact Claire Hastings on 020 7153 5380 or claire.hastings@icr.ac.uk. For enquiries out of hours, please call 07595 963 613.
The Institute of Cancer Research, London, is one of the world's most influential cancer research organisations.
Scientists and clinicians at The Institute of Cancer Research (ICR) are working every day to make a real impact on cancer patients' lives. Through its unique partnership with The Royal Marsden NHS Foundation Trust and 'bench-to-bedside' approach, the ICR is able to create and deliver results in a way that other institutions cannot. Together the two organisations are rated in the top four centres for cancer research and treatment globally.
The ICR has an outstanding record of achievement dating back more than 100 years. It provided the first convincing evidence that DNA damage is the basic cause of cancer, laying the foundation for the now universally accepted idea that cancer is a genetic disease. Today it is a world leader at identifying cancer-related genes and discovering new targeted drugs for personalised cancer treatment.
A college of the University of London, the ICR is the UK's top-ranked academic institution for research quality, and provides postgraduate higher education of international distinction. It has charitable status and relies on support from partner organisations, charities and the general public.
The ICR's mission is to make the discoveries that defeat cancer. For more information visit http://www.icr.ac.uk
About the ECMC network
The Experimental Cancer Medicine Centres (ECMC) network is an initiative funded in partnership between Cancer Research UK and the four Health Departments of England, Scotland, Northern Ireland, and Wales. Launched in 2007, this £35 million infrastructure award supports a network of 18 adult and 9 paediatric centres of excellence distributed throughout the UK. The ECMC network strives to push the boundaries of cancer care, by bringing together world-class pockets of scientific and clinical expertise in each of its adult and paediatric ECMCs whilst providing industry partners with the opportunity to obtain access to cutting-edge, early-stage innovation. In 2014-15 alone, ECMCs leveraged over £73,000,000 from commercial partnerships, with over 2,500 patients recruited onto the 389 ECMC-supported clinical trials.
Find out more at http://www.ecmcnetwork.org.uk or @ECMC_UK.
The National Institute for Health Research (NIHR): improving the health and wealth of the nation through research.
Established by the Department of Health, NIHR:
funds high quality research to improve health
trains and supports health researchers
provides world-class research facilities
works with the life sciences industry and charities to benefit all
involves patients and the public at every step
---