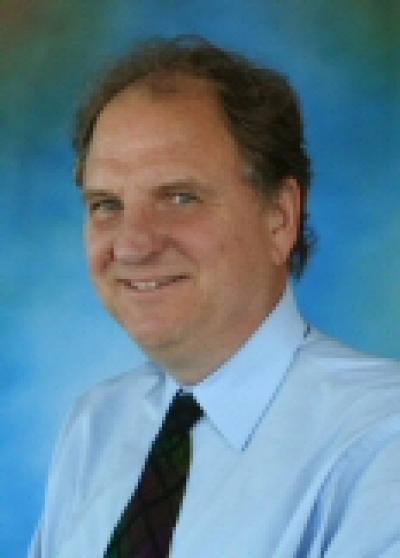 Seattle, WA—Research teams at Group Health Research Institute have been approved for funding awards by the Patient-Centered Outcomes Research Institute (PCORI) to study opioid therapy and asthma—and to help expand a health data network that will be part of PCORnet: the National Patient-Centered National Clinical Research Network.
The opioid and asthma studies include two of 82 proposals approved for PCORI funding on December 17 to advance patient-centered comparative effectiveness research (CER) and provide patients with information that will help them make better-informed decisions about their care. And the PCORnet network is one of 29 that were approved for funding from PCORI on December 17 to form this new national resource that aims to boost the efficiency of health research.
Michael Von Korff, ScD, will lead the research project on evaluating Group Health's initiative to control the risks of chronic opioid therapy. Because chronic pain is such a common and troubling problem, this project has the potential to improve the health and lives of many patients. Dr. Von Korff and his team are working closely with patients and other stakeholders at Group Health and beyond. "Group Health's work to reduce risks of drug addiction and overdose related to use of opiate analgesics is viewed as a national model for action to address the nation's epidemic of prescription drug abuse and overdose," Dr. Von Korff said. "This PCORI award will allow us to evaluate how the Group Health initiative affected patient pain outcomes as well as risks of potential adverse effects of long-term use of opiate analgesics." This work was initially supported by a Partnership for Innovation grant from the Group Health Foundation.
Paula Lozano, MD, MPH, will lead Group Health's role in a project led by Public Health—Seattle and King County to improve care for asthma in patients who are members of minority groups.
"This is an exciting project," Dr. Lozano said. "It brings together health researchers and community partners to address a vexing problem: How can we improve health outcomes for people with asthma who are members of racial minorities, particularly African Americans and Latinos? This team will conduct a trial that uses innovative approaches at three levels: the patient's home, the clinic, and the health plan."
Leo S. Morales, MD, PhD, MPH, will lead Group Health's role in the new Kaiser Permanente & Strategic Partners Patient Outcomes Research to Advance Learning network. The goal is to develop and expand this health data network to improve the infrastructure for conducting patient-centered outcomes research.
PCORI envisions PCORnet to be a secure, national data network that improves the speed, efficiency, and use of patient-centered CER. By integrating data available in the 29 individual networks, PCORnet aims to provide access to a large amount of diverse, nationally representative health information that can support a range of study designs. It will reduce the time and effort needed to launch new studies and focus research on questions and outcomes especially useful to patients and those who care for them.
Group Health is also continuing its other PCORI-funded research on:
Back pain
Integrating neighborhoods with clinical care
Breast imaging, and PCORnet
"These projects were selected for PCORI funding not only for their scientific merit and commitment to engaging patients and other stakeholders, but also for their potential to fill an important gap in our health knowledge and give people information to help them weigh the effectiveness of their care options," said PCORI Executive Director Joe Selby, MD, MPH. "We look forward to following the studies' progress and working with Group Health to share the results."
Dr. Selby added: "We are pleased that the Kaiser Permanente & Strategic Partners Patient Outcomes Research to Advance Learning network will be part of this exciting initiative to build the data structures needed to significantly enhance the speed and efficiency of patient-centered comparative effectiveness research. The process to select the awardees was very competitive and this network demonstrated it has the expertise, resources, and commitment to engaging patients and other stakeholders to be an excellent fit in PCORnet."
Group Health's studies and the other projects approved for funding by PCORI's Board of Governors on December 17 were selected from 624 applications submitted to PCORI's funding announcements. All were selected through a highly competitive review process in which patients, caregivers, and other stakeholders joined scientists to evaluate the proposals. Applications were assessed for scientific merit, how well they will engage patients and other stakeholders, and their methodological rigor among other criteria.
All awards are approved pending completion of a business and programmatic review by PCORI staff and issuance of a formal award contract.
###
The Group Health studies join PCORI's expanding portfolio, which now includes 279 patient-centered CER studies and initiatives. PCORI has awarded a total of $464.4 million since it began funding CER in 2012. For more information about PCORI funding, visit http://pcori.org/funding-opportunities.
About PCORI
The Patient-Centered Outcomes Research Institute (PCORI) is an independent, non-profit organization authorized by Congress in 2010. Its mission is to fund research that will provide patients, their caregivers and clinicians with the evidence-based information needed to make better-informed health care decisions. PCORI is committed to continuously seeking input from a broad range of stakeholders to guide its work. More information is available at http://www.pcori.org.
Group Health Research Institute
Group Health Research Institute does practical research that helps people like you and your family stay healthy. The Institute is the research arm of Seattle-based Group Health Cooperative, a consumer-governed, nonprofit health care system. Founded in 1947, Group Health Cooperative coordinates health care and coverage. Group Health Research Institute changed its name from Group Health Center for Health Studies in 2009. Now celebrating its 30th anniversary year, the Institute has conducted nonproprietary public-interest research on preventing, diagnosing, and treating major health problems since 1983. Government and private research grants provide its main funding.
---