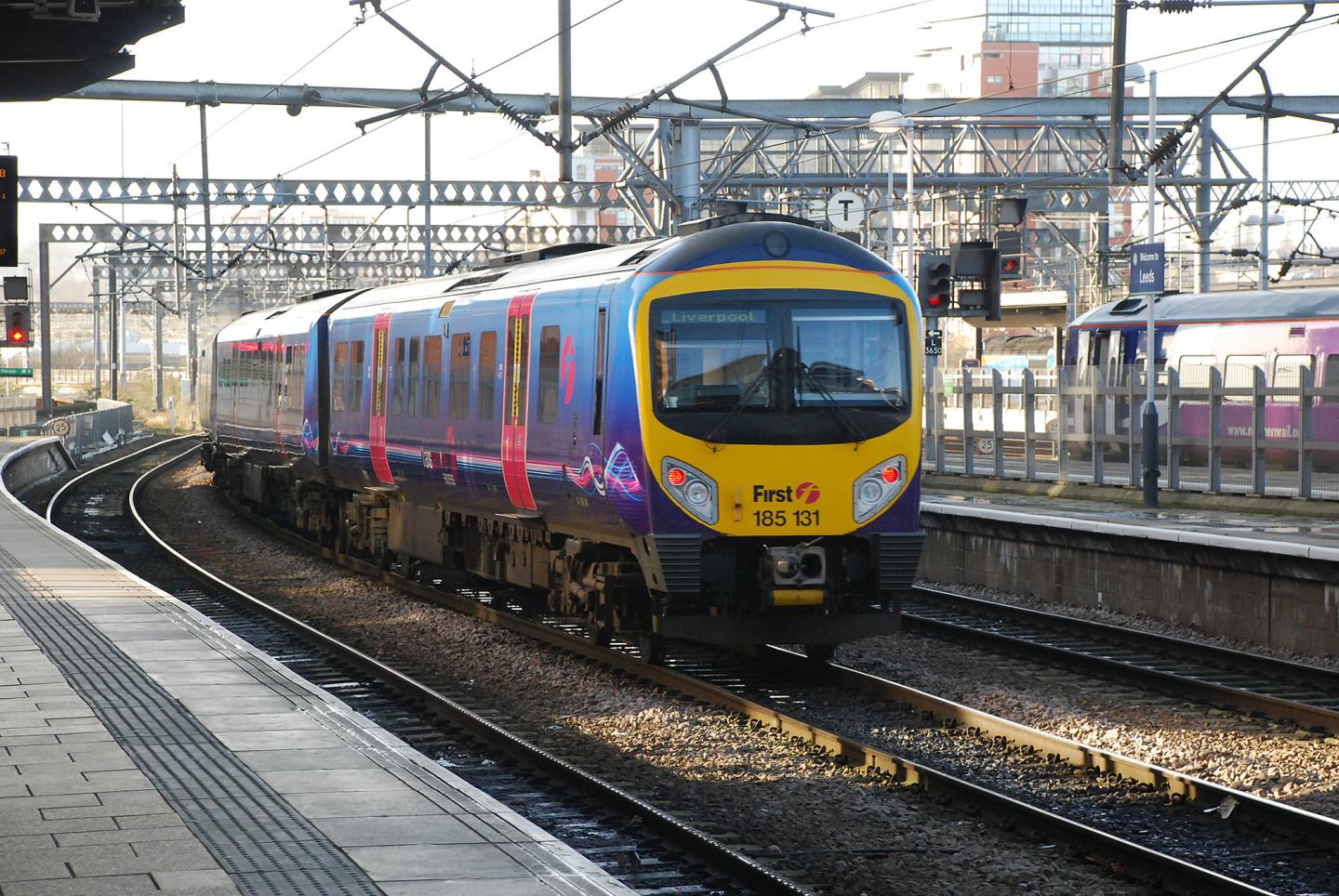 THE Institute of Railway Research (IRR) at the University of Huddersfield is to play a key role in a £92 million network aimed at establishing the UK as a world leader in rail technology.
Experts at the IRR, working with other universities and major manufacturers, will develop rolling stock that lasts longer, is more energy efficient and is less costly to maintain, leading to major environmental and economic gains.
Research funding of almost £30 million will flow into the IRR. "It's the largest contract that we have had so far and will lead to a real step change in our capabilities," said its Director, Professor Simon Iwnicki.
The Institute already has state-of-the-art facilities, including a £4.5 million test rig that is unique in Europe. But now it will expand further, enabling larger and more diverse railway vehicle system components to be delivered to the IRR for research and testing. New facilities will include an extended range of full-scale advanced test rigs to accelerate the adoption of new technology for the next generation of rolling stock.
The funding comes via the newly-announced UK Railway Research and Innovation Network (UKRRIN), in which University of Huddersfield is a partner. Following a bid led by the University of Birmingham, UKRRIN has been awarded £28.1 million from the UK Research Partnership Investment Fund and this is boosted by £64 million of support from 17 industrial partners including Alstom, Siemens and Bombardier Transportation.
UKRRIN will consist of three linked world-class centres of excellence, which share the total £92 million funding. One is the IRR at Huddersfield, which will be the home of a new Rolling Stock Innovation Centre. With contributions from specialists at the University of Newcastle and from Loughborough University, it will focus on high value rolling stock systems, whole life asset optimisation and through-life management, and energy management.
Now that the funding to UKRRIN has been announced, the IRR at Huddersfield will begin to acquire the new equipment it will need for a big expansion in its activities. This will be installed by early 2019, with the new Rolling Stock Innovation Centre opened later in that year.
Professor Iwnicki said that the Centre would work closely with large manufacturers, leading to technological breakthroughs and boosting investment in UK manufacturing. It is also anticipated the centre will carry out collaborative research with smaller innovative firms entering the rail sector.
The Vice-Chancellor of the University of Huddersfield, Professor Bob Cryan, said: "I am deeply proud of the Institute of Railway Research, which is one of the jewels in our crown at Huddersfield. It has a dedicated staff of 36 expert researchers in multiple facets of rail technology, and they already have superb facilities. Now, thanks to UKRRIN, those facilities and staffing levels are set to expand still further. There will be great benefits to the future of rail transport and to UK manufacturing industry."
Professor Iwnicki, pointed out that UK rail passenger numbers had doubled over the past decade, meaning increased pressure on all parts of the railway system. Research by the partner institutions in UKRRIN and its industrial stakeholders would help to meet the challenges.
###
---