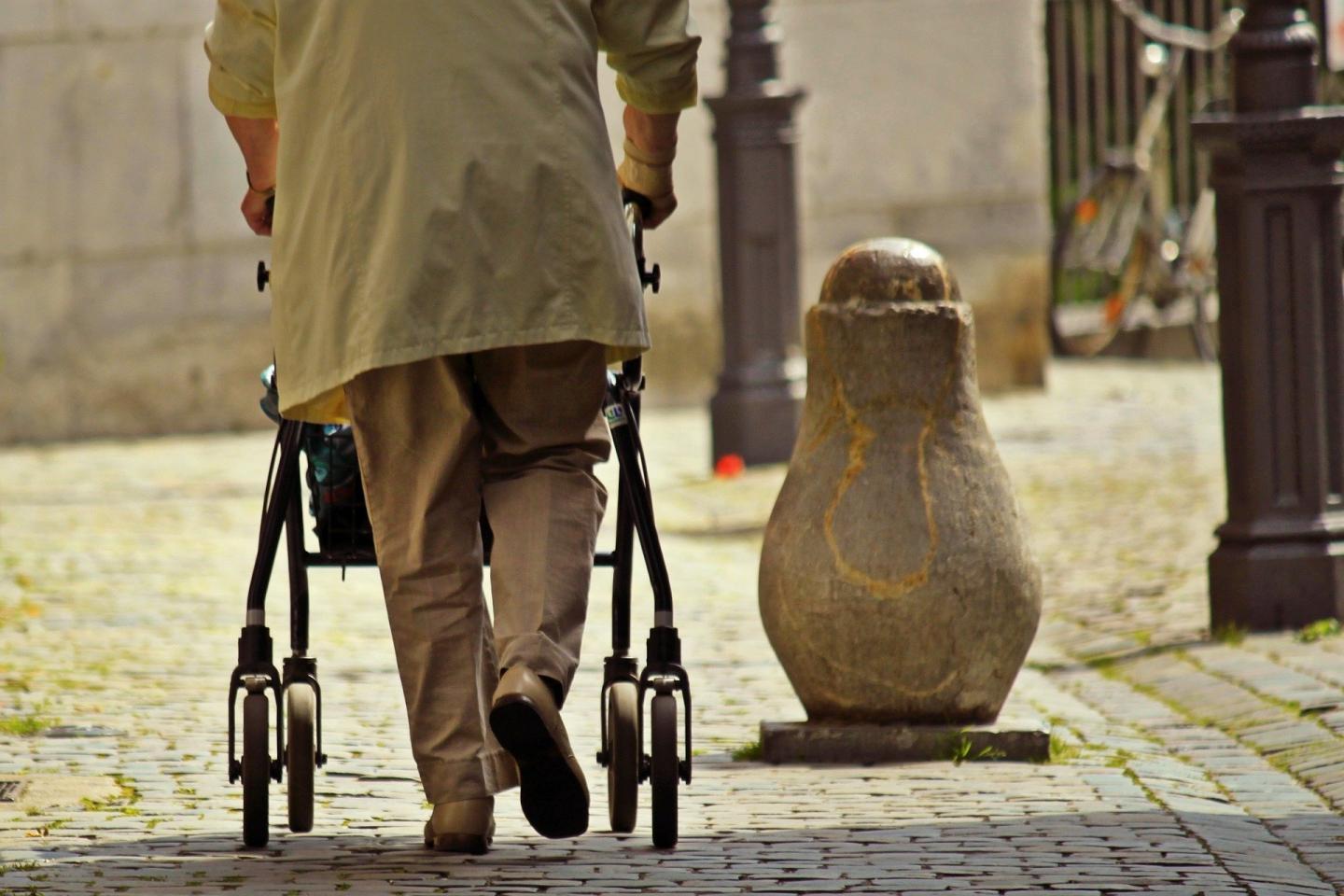 New research led by the University of Birmingham has revealed for the first time the extent to which frailty increases the risk of mortality in COVID-19 patients.
The clinical observational study, involving 5,711 patients with COVID-19 at 55 hospitals across 12 countries, found that very severely frail individuals with COVID-19 are three times more likely to die than those who were not frail, even taking into account their age. It also found that those with severe frailty who survived the virus were seven times more likely to go on to need increased care at home or in care homes.
The Geriatric Medicine Research Collaborative (GeMRC) - the group of experts behind the study - are now calling for improved global public health policy after their research showed that frailty, independently of older age, increases the risk of death from COVID-19.
Frailty is a state where the body becomes more vulnerable to the effects of illness. It is identified by clinicians using a holistic assessment that considers how much support the person needs from others in their daily living before becoming unwell - not just their medical problems, but the person as a whole. The risk of frailty increases as we get older, but it can develop at different ages.
Senior author Dr Carly Welch, clinical research fellow in geriatric medicine at the University of Birmingham's Institute of Inflammation & Ageing, and Chair and Co-Founder of GeMRC, said: "It was identified very early in the pandemic that older age was a significant risk factor for a higher chance of death with Covid-19.
"However, not all older people are the same, we all age differently - some people can live well into their 90s without developing frailty, and it can develop even without the presence of other long-term conditions.
"Our findings are important as we have been able to demonstrate that not only older age but also frailty, independently from one another, increase the risk of death from COVID-19 and also a subsequent increased need in care for survivors."
Dr Daisy Wilson, clinical research fellow at the University of Birmingham, added: "We now have evidence to show that those most at risk from COVID-19 are those who are older, or living with frailty, or have underlying health conditions."
GeMRC hopes the research findings will influence public health policy, including advice on shielding and recommendations for prioritisation on vaccination for those with frailty.
Dr Mary Ni Lochlainn, of King's College London, added: "We hope that this research will help to enable increased understanding of frailty as occurring separately to age and that frailty can be considered alongside age in policies both in and outside of hospital.
"Increased understanding of frailty within the general public will enable improved communication between clinicians, patients, and their relatives or carers, and can be used in thinking about how we ensure that the right treatment is given for all patients in line with their wishes."
The research, published today (Feb 5th) in Age and Ageing and supported by the National Institute for Health Research (NIHR), is the largest international study of its kind to date.
The results also showed that delirium - a state of clouding of the mind and extremely prevalent in patients with COVID-19 - is not itself independently associated with increased risk of mortality.
Meanwhile, the findings also showed an increased likelihood of transition to a higher level of care on discharge from hospital for those COVID-19 patients with increasing age, frailty, delirium, dementia, and mental health problems.
Further research is encouraged to understand what factors affect recovery of physical function and quality of life with COVID-19, and the inclusion of older adults with frailty in such research is paramount.
###
For more information, please contact Emma McKinney, Communications Manager, University of Birmingham, on +44 7815607157. Alternatively, contact the Press Office out of hours on +44 (0)7789 921165.
Notes to Editors
Wilson et al (Feb, 2021). 'Age and frailty are independently associated with increased COVID-19 mortality and increased care needs in survivors: results of an international multi-centre study'. Age and Ageing. DOI: 10.1093/ageing/afab026
The study, when the embargo ends, is available here:
https://doi.org/10.1093/ageing/afab026
The University of Birmingham is ranked amongst the world's top 100 institutions, and its work brings people from across the world to Birmingham, including researchers and teachers and more than 6,500 international students from nearly 150 countries.
The Geriatric Medicine Research Collaborative (GeMRC) was established in 2017 as a trainee-led network for audit, research, and quality improvement. Find out more at:
https://www.gemresearchuk.com/
King's College London is one of the top 10 UK universities in the world (QS World University Rankings, 2018/19) and among the oldest in England. King's has more than 31,000 students (including more than 12,800 postgraduates) from some 150 countries worldwide, and some 8,500 staff. King's has an outstanding reputation for world-class teaching and cutting-edge research. In the 2014 Research Excellence Framework (REF), eighty-four per cent of research at King's was deemed 'world-leading' or 'internationally excellent' (3* and 4*). Since its foundation, King's students and staff have dedicated themselves in the service of society. King's will continue to focus on world-leading education, research and service, and will have an increasingly proactive role to play in a more interconnected, complex world. Visit its website to find out more about Vision 2029, King's strategic vision for the next 12 years to 2029, which will be the 200th anniversary of the founding of the university. World-changing ideas. Life-changing impact: https://www.kcl.ac.uk/news/headlines.aspx
The National Institute for Health Research (NIHR) is the nation's largest funder of health and care research. The NIHR:
Funds, supports and delivers high quality research that benefits the NHS, public health and social care
Engages and involves patients, carers and the public in order to improve the reach, quality and impact of research
Attracts, trains and supports the best researchers to tackle the complex health and care challenges of the future
Invests in world-class infrastructure and a skilled delivery workforce to translate discoveries into improved treatments and services
Partners with other public funders, charities and industry to maximise the value of research to patients and the economy
The NIHR was established in 2006 to improve the health and wealth of the nation through research, and is funded by the Department of Health and Social Care. In addition to its national role, the NIHR supports applied health research for the direct and primary benefit of people in low- and middle-income countries, using UK aid from the UK government.
---