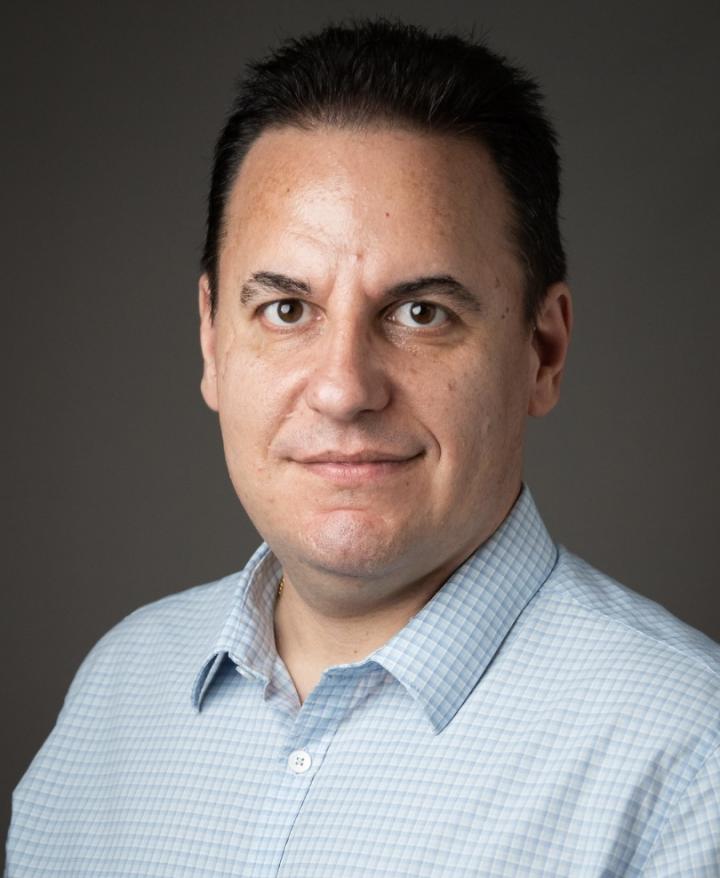 Memphis, Tenn. (September 23, 2020) - Salvatore Mancarella, PhD, associate professor in the Department of Physiology in the College of Medicine at the University of Tennessee Health Science Center, was recently awarded $1.52 million from the National Institutes of Health (NIH) to support his investigations into the molecular-level causes of cardiac muscle deterioration.
One of the most common types of heart disease is dilated cardiomyopathy (DCM), a severe condition whereby the heart ventricles dilate, stretch, and weaken, affecting the heart's ability to pump blood effectively. It is caused by a series of changes in the microstructure of the heart muscle tissue that are not fully understood.
For many years researchers have focused their attention on the molecular key players that determine DCM. However, in up to 50% of the cases its exact cause remains unknown. Dr. Mancarella has found that cardiomyocytes, cells in the heart responsible for generating contractile force, that are deficient in Orai3, an ion channel that give signals to the heart based on calcium, show weakened contractile strength. Mouse models lacking Orai3 developed spontaneous DCM. Overall, his preliminary data show this calcium channel to be essential for proper heart functioning.
In his project titled, "Defining the roles of Orai3 channel in cardiomyocytes and cardiomyopathy," Dr. Mancarella and his team hypothesize that calcium entering through the Orai3 channel signals genetic programs in the heart that help promote survival of cardiomyocytes. They will test this hypothesis by manipulating Orai channels in animal models to see if they can decrease and reverse the deterioration of cardiac function in cases of congestive heart failure. "The increased understanding of molecular regulation of heart function gained through this study can be leveraged to develop safer, more-effective treatments for DCM and heart failure," Dr. Mancarella said.
The project, initially funded for one year, has obtained three more years of funding through the National Heart, Lung, and Blood Institute.
###
As Tennessee's only public, statewide, academic health system, the mission of the University of Tennessee Health Science Center is to bring the benefits of the health sciences to the achievement and maintenance of human health through education, research, clinical care, and public service, with a focus on the citizens of Tennessee and the region. The main campus in Memphis includes six colleges: Dentistry, Graduate Health Sciences, Health Professions, Medicine, Nursing and Pharmacy. UTHSC also educates and trains medicine, pharmacy, and/or health professions students, as well as medical residents and fellows, at major major sites in Knoxville, Chattanooga and Nashville. For more information, visit uthsc.edu. Find us on Facebook: facebook.com/uthsc, on Twitter: twitter.com/uthsc and on Instagram: instagram.com/uthsc.
---