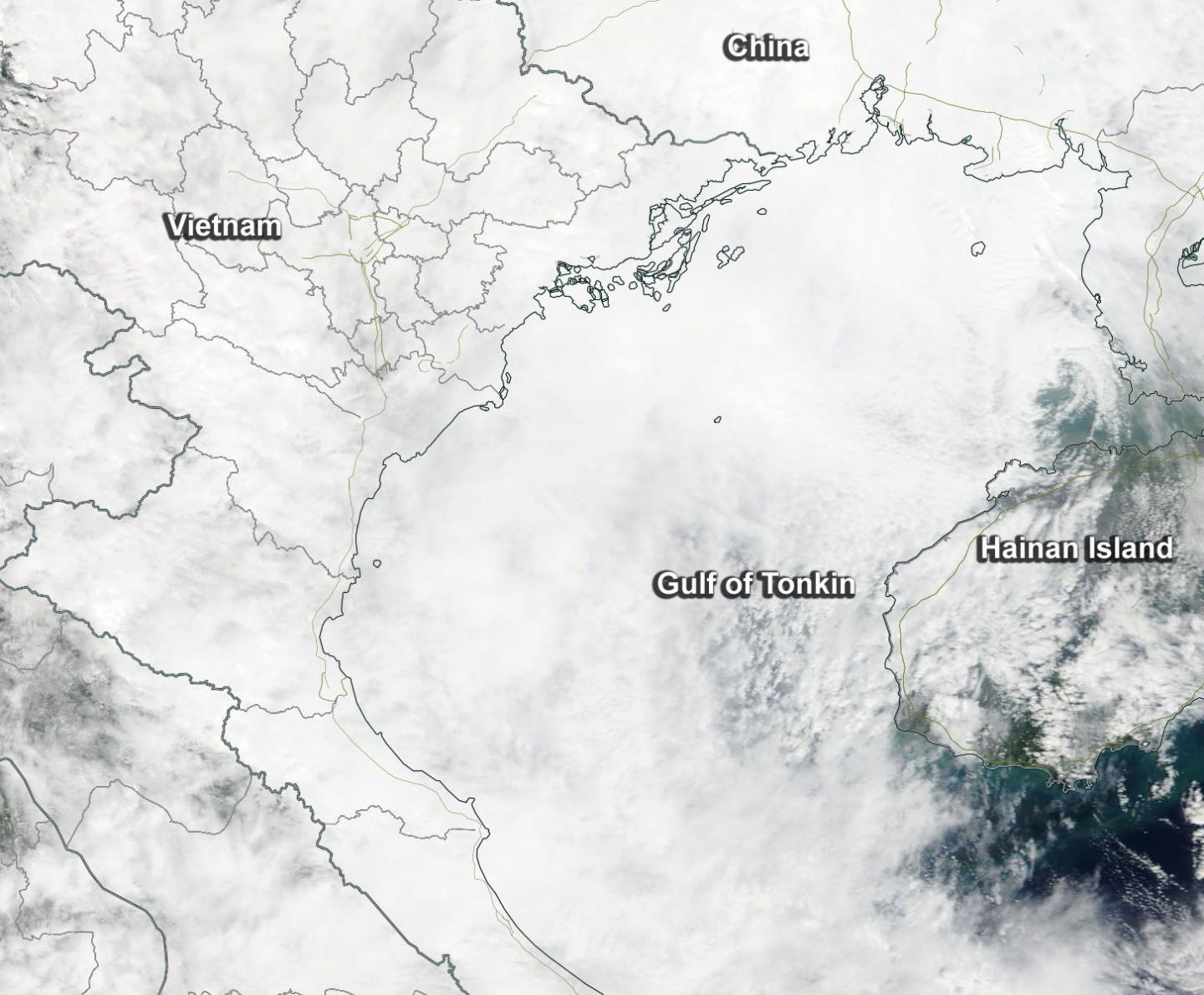 NASA's Terra satellite passed over Tropical Storm Khanun after it had passed over southern China and began dissipating in the Gulf of Tonkin.
The final warning on Tropical Depression Khanun was issued on Oct. 16 at 0300 UTC (11 p.m. EDT, Oct. 15) by the Joint Typhoon Warning Center. At that time, Khanun was located near 20.3 degrees north latitude and 109.3 degrees east longitude, in the Gulf of Tonkin. The Gulf is located between Vietnam to the west and Hainan Island, China, to the east.
Khanun was about 195 nautical miles east-southeast of Hanoi, Vietnam as it began dissipating. Maximum sustained winds had dropped to 25 knots (28.7 mph/ 4.3 kph) and it was moving to the southwest at 3 knots (3.4 mph/5.5 kph).
On Oct. 16 at 0300 UTC (Oct. 16 at 11 pm. EDT) the Moderate Resolution Imaging Spectroradiometer aboard NASA's Terra satellite saw Tropical Depression Khanun dissipating in the Gulf of Tonkin. The circulation was not evident on the satellite imagery, and the depression appeared to look like a blanket of clouds over the region.
Khanun is expected to dissipate in the Gulf of Tonkin later on Oct. 16.
###
---