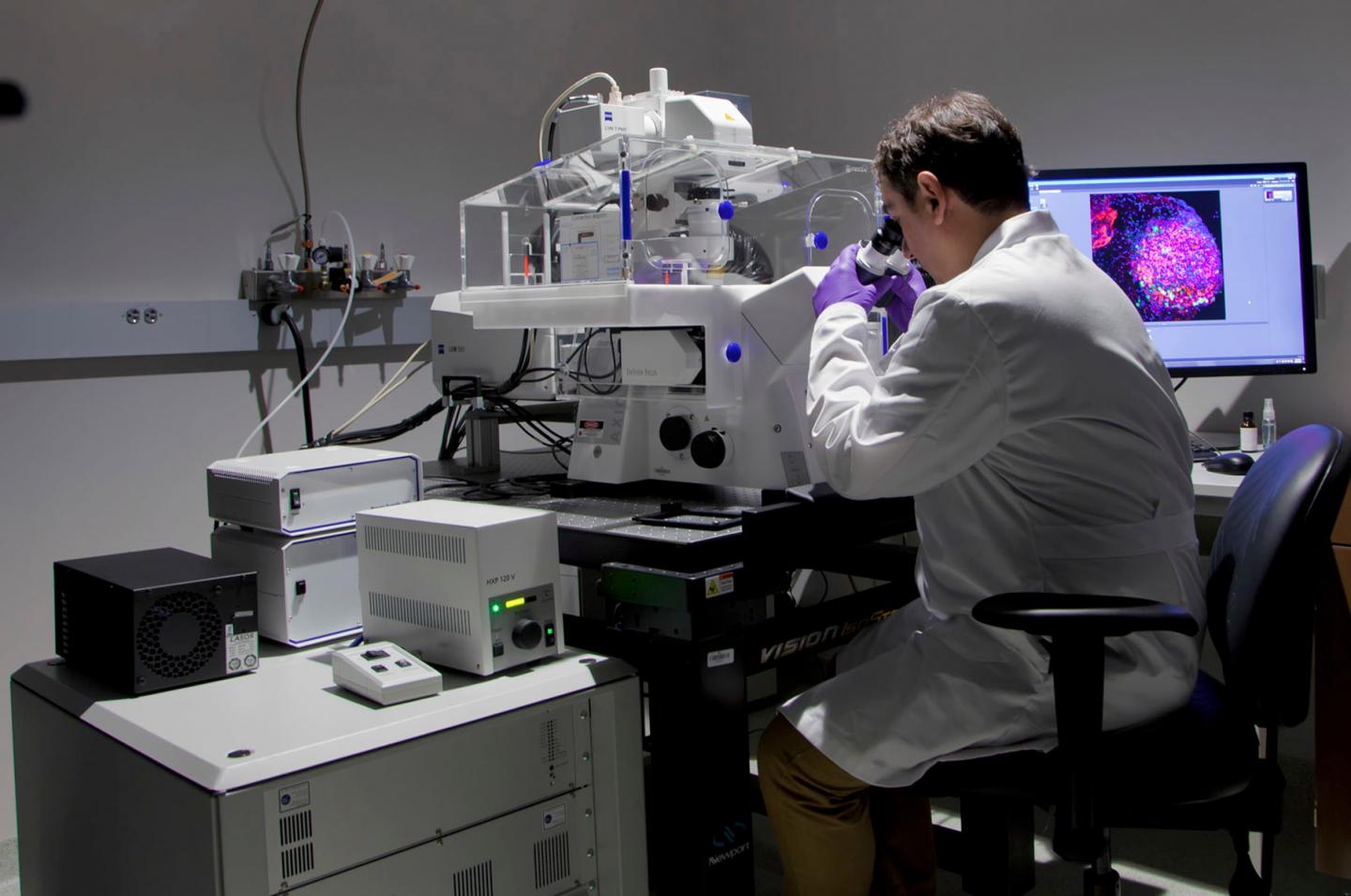 Vladimir Beljanski, Ph.D., clinical research assistant professor, Nova Southeastern University Dr. Kiran C. Patel College of Allopathic Medicine (NSU MD), received a $454,924 grant from the National Institutes of Health to fund a project titled "Modulation of therapeutic cells exosome content by autophagy."
Recent discoveries suggest that the success of therapeutic cells, such as mesenchymal stromal cells (MSCs), in regenerating damaged tissues can be attributed to secretion of various biomolecules via small vesicles called exosomes. Exosomes contain molecules such as proteins, DNA, mRNA and microRNA and contribute to tissue repair. This study aims to understand how cellular a self-digestion pathway - called autophagy - affects both quantity and quality of biomolecules stored in exosomes with an aim to make therapeutic cells more efficient.
"Our ultimate goal is to find better ways to heal wounds faster and increase the capacity of therapeutic cells to facilitate organ healing," said Dr. Beljanski, who is part of the NSU Cell Therapy Institute, which is housed in the Center for Collaborative Research. "Understanding how manipulation of autophagy affects therapeutic properties of MSCs and their secreted biomolecules can help improve their therapeutic properties, ultimately benefitting patients through tissue regeneration."
In addition to Dr. Beljanski, who serves as the primary investigator, the NSU research team includes co-investigators Lubov Nathanson, Ph.D., and Malav Trivedi, Ph.D.
###
Research reported in this publication was supported by the National Institute Of General Medical Sciences of the National Institutes of Health under Award Number R15 GM128189. The content is solely the responsibility of the authors and does not necessarily represent the official views of the National Institutes of Health.
---