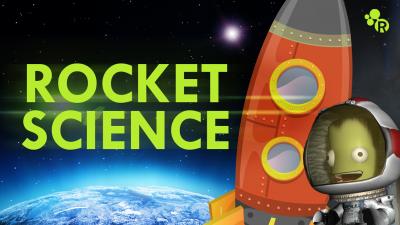 WASHINGTON, August 4, 2014 — This week, Reactions is blasting off with an episode that's all about rockets. Featuring Doane College Postdoctoral Fellow Raychelle Burks, Ph.D., we examine the chemistry of solid and liquid propellants, orbital maneuvering and the "ride-able explosion" that is a rocket launch. You can "launch" the video at: https://www.youtube.com/watch?v=Yqiq2lQrqGI.
###
Subscribe to the series at Reactions YouTube, and follow us on Twitter @ACSreactions to be the first to see our latest videos.
The American Chemical Society is a nonprofit organization chartered by the U.S. Congress. With more than 161,000 members, ACS is the world's largest scientific society and a global leader in providing access to chemistry-related research through its multiple databases, peer-reviewed journals and scientific conferences. Its main offices are in Washington, D.C., and Columbus, Ohio.
To automatically receive news releases from the American Chemical Society, contact newsroom@acs.org.
---